The Weekly Highlight: "What We Do in the Shadows," Season 1. FX debuted this new adaptation of the 2015 movie on March 27.
Premise: A group of immortal vampires share a house together in contemporary Staten Island. These vampires have to balance their perpetual need to drink human blood with their general laziness and incompetence. Jemaine Clement created the show and wrote the first episode, while he and Taika Waititi ― who directed the first episode ― also executive produce. Both Clement and Waititi created and starred in the original movie together.
Sum-up: Shot in a documentary style, this show has a similar comedic sensibility to "The Office" and "Parks and Recreation." Characters talk to the camera by themselves to tell one-off jokes and sometimes a character will even do that knowing-stare-at-the-camera made famous by Jim Halpert from "The Office." Even though the documentary format and the vampire-based subject matter are both well-tread conceits, "What We Do in the Shadows" still has enough originality to be its own thing. Much like Clement's other project, "Flight of the Conchords," the jokes have a dry cleverness that keep the out-there concept from seeming too wacky.
Heads-up: The narrative shares a lot in common with the full-length movie. It can feel a bit annoying that jokes and plot got recycled, but overall the show has enough new elements that the retread parts can still be embraced.
Will everyone be talking about this? This could be a big hit. Critics have near universal praise for the show. I imagine its similarities to shows like "The Office" will make this very popular, at least when it inevitably comes to a ubiquitous streaming platform.
You can watch the trailer for "What We Do in the Shadows" below.
Read on for more recommendations and news from the week. And in the navigation bar above, you can choose specific recommendations for series streaming on Netflix and Amazon Prime.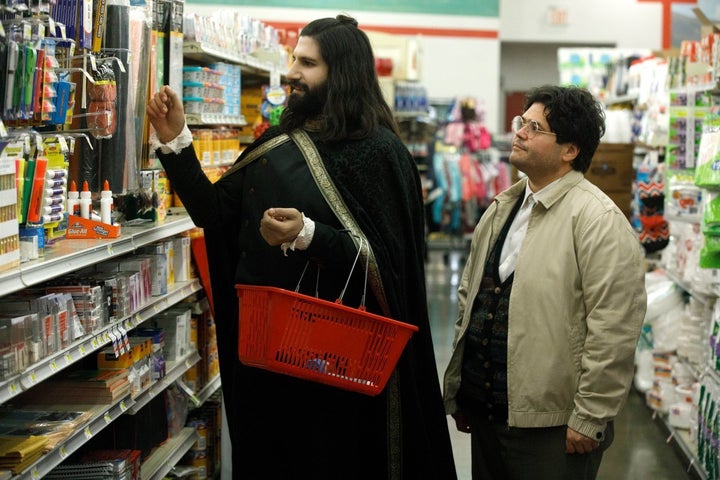 A Couple Of Streaming News Stories From This Week
1. In a splashy, Cupertino-based event that featured celebrities including Oprah Winfrey, Reese Witherspoon, Jennifer Aniston and Steve Carell, Apple ultimately unveiled few details about its new streaming service. How much will it cost? TBA. When will it debut? TBA. What all will be available on the service? TBA. But at least we know Reese Witherspoon's involved!
2. In good show news: "Better Things" got a fourth season on FX and "Vida" got a second season debut date on Starz, with that show returning on May 23.