The Weekly Highlight: "PEN15," Season 1. Hulu debuted all episodes of the first season on Feb. 8. The show is a true standout for 2019 and one of the best shows Hulu has had in quite some time.
Premise: Two adults play 13-year-old characters going through seventh grade as best friends. The middle school environment beats them down repeatedly, often in slapstick ways, but their friendship keeps them sane and strong.
How excited should you be? If you have a Hulu account, I highly recommend you watch this one. The show is very much its own thing and deserves praise for its unique premise, but in trying to explain its appeal, I'd say "PEN15" reminded me of "Freaks and Geeks," "Strangers With Candy" and "Broad City" all rolled into one. It also shares a similarity with the revival of "Wet Hot American Summer," in which actors in their 40s portrayed teenage characters. Maya Erskine, the co-star and co-creator of "PEN15," had a role in the "WHAS" show. The comedic performances in "PEN15" particularly stand out as the two leads find a perfect balance between exaggerating the ridiculous and grounding their characters in a semblance of reality.
Any reasons to be skeptical? Although comedies should be allowed to exist solely for laughs, I wish this show had more to say in a philosophical sense. It comes so close to doing so through its portrayals of pain in the early middle school experience, but "PEN15" doesn't spend much time examining the struggle past pointing out its existence. These episodes just kept leaving me wanting more from the show. That might be a great sign for the project's longevity, but it left me slightly disappointed nevertheless. The show is set in the fall of 2000. Does that mean it will eventually wrestle with the events of 9/11? The show shines in its absurd moments, but I can't imagine how a program called "PEN15" would tackle that.
Will everyone be talking about this? I could see this becoming a hit. Critics have already reached a positive consensus. As Hulu continues to grow in popularity, this might become one of the service's first signature comedies.
You can watch the trailer for "PEN15" below.
Read on for more recommendations and news from the week. And in the navigation bar above, you can choose specific recommendations for series streaming on Netflix and Amazon Prime.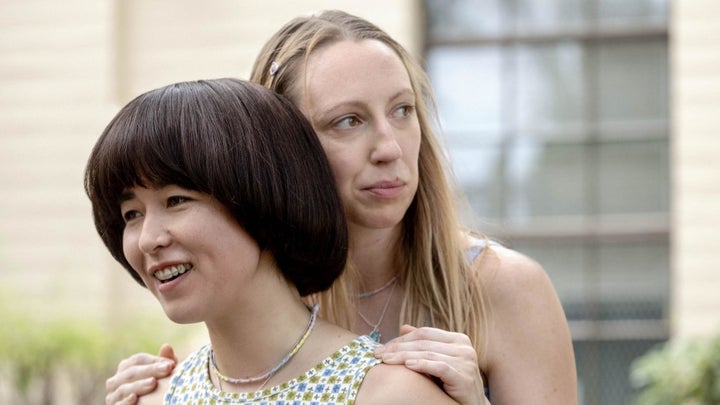 Here's the trailer:
A Couple Of Streaming News Stories From This Week
1. Amazon spent more money at the Sundance Film Festival this year than any other studio had spent at a single Sundance in the past. The company bought the distribution rights to five movies for $47 million. Three of them broke the previous record for the most money spent on a single movie ― "The Report," "Brittany Runs a Marathon" and "Late Night."
2. In not-too-surprising-but-nevertheless-sad news, the third season of "Atlanta" will be delayed. Donald Glover remains impressively busy conquering American pop culture, so even though the writers are still working on the show, it will be quite some time before new episodes debut.