Streamline recommends "Room 104" as the show you should watch this week. HBO premiered the second season of the show on Nov. 9.
Premise: An anthology series of short stories that all take place in the same motel room. Even though each episode takes place in this same space, the stories typically have wildly different interpretations on that constraint. The season runs the gamut of genres from drama to horror to comedy.
Stars: So many, but all for just an episode. Some include Mahershala Ali, Judy Greer, Brian Tyree Henry, Michael Shannon, Rainn Wilson and Charlyne Yi.
How excited should you be? This likely won't be in anybody's "best of 2018" list. That said, the anthology nature of this show makes this a good project to casually dip in and out of when you have time. I don't think you need to rearrange your schedule to be on top of this, but I definitely recommend watching an episode here and there.
Any reasons to be skeptical? Anthology projects tend to be hit or miss. The first season of "Room 104" definitely had that quality. Although I think you should check this out, it might be in your best interest to wait a few weeks and then see which "standout" episodes became must-watches.
Will everyone be talking about this? Probably not. Ratings have been pretty anemic so far and I almost never see coverage of this show.
You can watch the trailer for "Room 104" below.
Read on for more recommendations and news from the week. And in the navigation bar above, you can choose specific recommendations for series streaming on Netflix and Amazon Prime.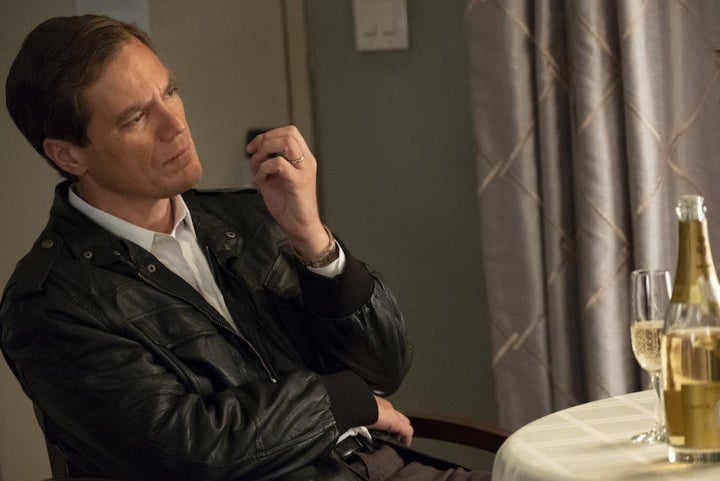 Other Recent Shows Worth Watching
"Bodyguard" on Netflix. Season 1.
"Chilling Adventures of Sabrina" on Netflix. Season 1.
"Crazy Ex-Girlfriend" on The CW. Season 4.
"Doctor Who" on BBC America. Season 11.
"The Good Place" on NBC/Hulu. Season 3.
"The Haunting of Hill House" on Netflix. Season 1.
"Homecoming" on Amazon Prime. Season 1.
"It's Always Sunny in Philadelphia" on FX. Season 13.
"Kidding" on Showtime. Season 1.
"Lodge 49" on AMC. Season 1.
"Maniac" on Netflix. Limited Series.
"Narcos: Mexico" on Netflix. Season 1.
"Patriot" on Amazon Prime. Season 2.
"South Park" on Comedy Central. Season 22.
"The Woman in White" on PBS. Miniseries.
5 Streaming News Stories From This Week
1. Apple made a partnership with the studio A24. This seems at odds with the recent reports that Apple only wants tame content for its new streaming service, as A24 traditionally works with creators who push boundaries and make movies that get R ratings. It remains unclear how much A24 will have to compromise in this partnership.
2. Speaking of major corporations partnering with cool studios ― Amazon and Blumhouse will be working together too. The giant in the horror space will make eight movies for Amazon.
3. HBO announced "Game of Thrones" will return April 2019.
4. Pedro Pascal will play the lead in the upcoming Disney series "The Mandalorian." Details remain scarce, but he will likely play the Boba Fett-esque character.
5. Scheduling Announcements: Comedy Central announced "Drunk History" and "Corporate" will return Jan. 15. Amazon renewed "Bosch" for a sixth season. J.K. Simmons will be in the Hulu revival of "Veronica Mars." (Hulu keeps announcing one new actor each week just to stay in the news, and I respect but do not like this strategy!) Hugh Grant will star opposite of Nicole Kidman in her upcoming limited HBO series "The Undoing."
You can check out the Streamline roundup for the best shows through the middle of 2018 right here:
Streamline has a weekly newsletter. If you want streaming news and recommendations like this in your inbox on Saturdays, you can subscribe here.