Streamline recommends "You're the Worst" as the show you should watch this week. FXX premiered the fifth and final season of this show on Jan. 9. I've loved this show for a long time and am sad it will be ending soon.
Premise: Two people have fallen in and out of love over many years, but they have finally decided to get married. This season will focus on the run-up to that marriage, though saying "yes" at the altar will not be a foregone conclusion.
Stars: Chris Geere and Aya Cash.
How excited should you be? I think this show is easy to fall for. The writing accomplishes so much in just half-hour episodes. Although it's best in its comedic moments, this show has gotten me to deeply care about the characters and the drama of their ups and downs. Amid the jokes, "You're the Worst" hasn't hesitated to dive deep into conversations about depression, post-traumatic stress disorder, debt and other pitfalls of contemporary adult life. While getting you to laugh along with variously crass one-liners from the quick-witted characters, the show has many intellectual surprises that make it truly worth watching. In now typical fashion for the show, the fifth season opener lives up to its ambition, veering into an experimental but delightful rom-com short story that also appears to set up the central anxieties that will remain under the characters' skin throughout these last few episodes.
Any reasons to be skeptical? This has never been a ratings boon for FXX, and I wonder if the comedy sensibilities of this show ultimately have a niche appeal. This occasionally seems stuck in a middle ground between trying to accomplish intellectual storytelling and a more broad comedy aim, and both fail to please either crowd.
Will everyone be talking about this? All the television critics will, but probably only a few of your friends.
You can watch the trailer for "You're The Worst" below.
Read on for more recommendations and news from the week. And in the navigation bar above, you can choose specific recommendations for series streaming on Netflix and Amazon Prime.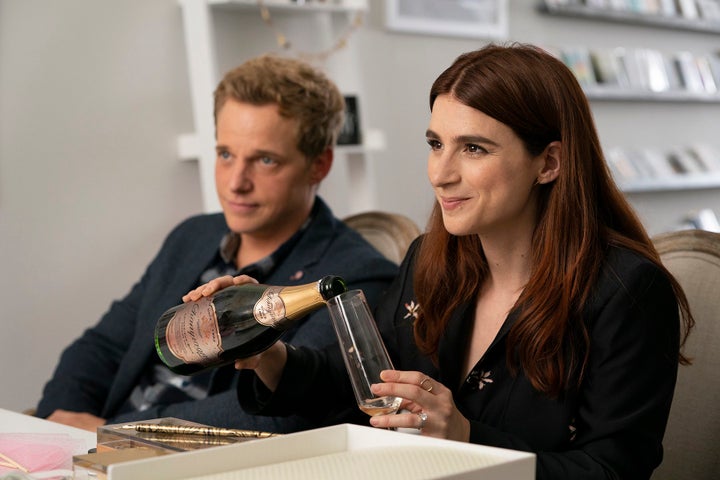 A Couple Streaming News Stories From This Week
1. In a clear show of the power of television, R. Kelly finally seems to be getting comeuppance for years of allegations that he abuses young women after the Lifetime series "Surviving R. Kelly" aired to very strong ratings, especially for a docuseries (although ratings weren't broken down by streaming versus nonstreaming viewers). The case against Kelly has percolated for many years now, but has mostly been documented in written reports. Kelly's career has more or less survived all of that, but now appears to be on the ropes, and he's now reportedly under criminal investigation. You can watch on the Lifetime website with a cable subscription.
2. Hulu says it now has 25 million subscribers, up 48 percent from a year ago. Despite not investing in original content at the same volume as Netflix, the service is clearly holding its own as the home for shows that recently aired on television.