Streamline recommends "True Detective" as the show you should watch this week. HBO premiered the third season of this show on Jan. 13, with two episodes debuting on the same night. After a disastrous second season, this third season tries to return to what made the first season work.
Premise: After the disappearance of two children in a small town, a couple of existential detectives truly try their best to find them. The townspeople start to distrust each other and fear pervades.
Stars: Mahershala Ali and Stephen Dorff.
How excited should you be? I couldn't get through an episode of "True Detective" Season 2 without laughing, and then I ultimately quit watching the show entirely. From what I've seen of this third season, I think the show is back on track. Ali gives great performances for three different ages of his character's life ― as a young man conducting an investigation, as a more bitter detective re-examining the case and as an elderly man reminiscing about the past. I have already found myself drawn into the central mystery of this season and believe I'll stick with this through the end.
Any reasons to be skeptical? Although it may prove to have a larger purpose, this season shares many similarities with the first season and therefore feels a bit like a retread. Both have Southern settings, a creepy killer that uses religious imagery, multiple timelines and grizzled "true" detectives. This might be because the show will actively tie itself to the storyline of the first season, but it seems more likely that the show is just recycling ideas. I also feel like I already have a strong idea of whom the secret killer will turn out to be, but that will only be a problem if I'm right. Maybe it will just be someone random like in the first season ― an outcome that would also be disappointing.
Will everyone be talking about this? Sort of. I think the failure of the second season turned off most people from this show. But the first season was a bona fide hit, so this shouldn't be counted out yet.
You can watch the trailer for "True Detective" below.
Read on for more recommendations and news from the week. And in the navigation bar above, you can choose specific recommendations for series streaming on Netflix and Amazon Prime.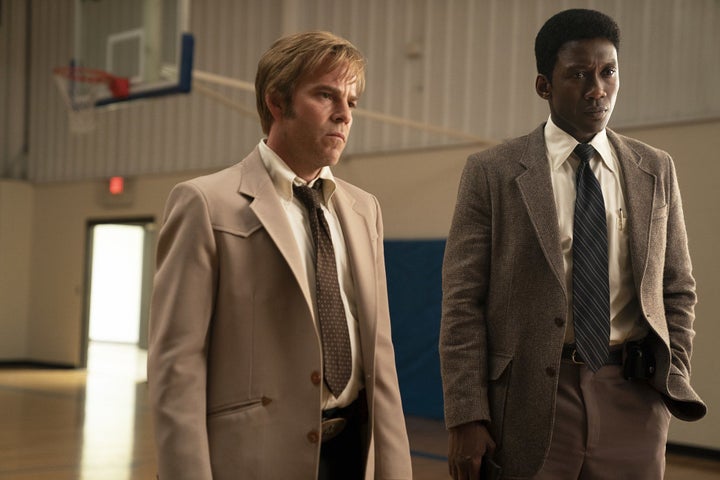 A Couple Streaming News Stories From This Week
1. Netflix spent weeks promoting a documentary set to debut Jan. 18 called "Fyre" about the ill-fated Fyre Festival. Then Hulu surprise-dropped "Fyre Fraud," its own documentary about the Fyre Festival, on Jan. 14. A petty move! A spat ensued between the two teams behind the movies, with both slinging insults at each other for being immoral in different ways. While the Hulu documentary points out that the Netflix doc got produced by the same team that promoted the actual festival, the Netflix doc's team called foul play for the Hulu doc paying Fyre Fest founder Billy McFarland to be in their movie. As Willem Dafoe once melodramatically screamed, "There was a Fyre fight!"
2. Julia Roberts won't return for the second season of "Homecoming" on Amazon Prime. That was one of my favorite shows of 2018, so I'm pretty disappointed that the lead character won't even be in the new episodes.