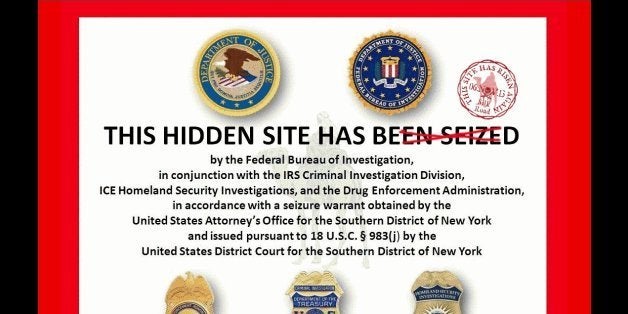 One month after the FBI shut down Silk Road, a black market website known as "the eBay for drugs," a new site launched Wednesday under the same name, offering a wide range of narcotics and declaring that its community of buyers and sellers was "even stronger than before."
Visitors to the new Silk Road site were greeted Wednesday by a message from the site's administrator.
"It is with great joy that I announce the next chapter of our journey," wrote the administrator, who used the same nickname as the previous administrator, "Dread Pirate Roberts." "Silk Road has risen from the ashes, and is now ready and waiting for you all to return home."
In October, the FBI shut down Silk Road and arrested its alleged mastermind, Ross William Ulbricht, a 29-year-old self-professed libertarian and San Francisco resident. Authorities alleged that Ulbricht ran the booming marketplace for illegal drugs, computer hacking tools and other illicit goods and services.
Over the past month, many drug buyers and sellers flocked to other underground sites like "Black Market Reloaded," "DeepBay" and "Sheep Marketplace" that sought to fill the void left by the closure of what was thought to be the largest black market website on the Internet.
But many now appear to have returned to Silk Road. On Wednesday, the site offered about 500 types of narcotics, including cannabis, ecstasy and psychedelics.
The emergence of a Silk Road clone prompted Sen. Tom Carper (D-Del.), whose Homeland Security and Governmental Affairs committee plans to hold a hearing this month on the use of virtual currencies, to call for a new strategy to combat such black market websites.
"Rather than play 'whack-a-mole' with the latest website, currency, or other method criminals are using in an effort to evade the law, we need to develop thoughtful, nimble and sensible federal policies that protect the public without stifling innovation and economic growth," Carper said in a statement Wednesday.
Some viewed the launch of the new site with suspicion, speculating that it might be a possible trap, known as a "honeypot," laid by law enforcement to arrest more people engaging in illegal activity.
"I for one do not trust the new [Silk Road]," one poster on the site's forum wrote, according to Forbes.
Meanwhile, Ulbricht made a brief court appearance Wednesday in which his attorney said he would try to negotiate for Ulbricht to be released on bail. Ulbricht has been charged with narcotics trafficking, money laundering and computer hacking. He is scheduled to appear again in court on Nov. 21, according to The Verge.
Related
Popular in the Community