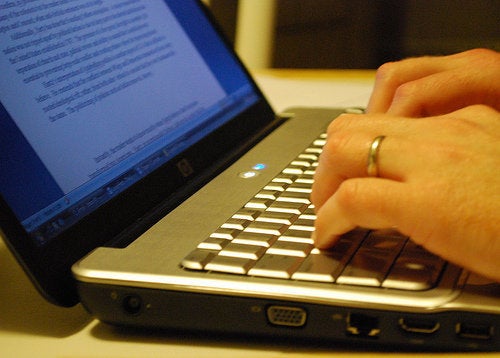 Earlier this week, GovLoop featured the results of a survey conducted by HP that asked 100 government IT professionals about their understanding and current experiences with "government 2.0".
Here were a few of the stats cited in the post:
76% feel that they understand what Gov 2.0 entails
2/3 believe Gov 2.0 will improve their agency
Social networks are the most commonly used tools
Security concerns are the main barrier to adoption
Improved public services is top reason to adopt
When asked what would drive adoption of government 2.0 technology, they responded:
31% said "management takes the lead"
26% said "increase technology budget"
16% said examples of corporate best practices"
GovLoop Community Manager Andrew Krzmarzick boiled it down to "managers, money and models," offering this quick commentary:
Two years ago, the main emphasis was not so much on getting an allocation for social media and associated technology as a line-item in the budget. We were all enamored with the fact that these tools were free! What we've discovered is that these tools are not "free." They cost an agency primarily in the staff time required to develop, maintain and measure them effectively. And if an agency really wants to take the tools and technology to the next level, there is a cost associated with integrating them into traditional marketing, information technology and human resource plans.
One of the well-known government 2.0 practitioners, Web Manager Andrew Wilson of the Substance Abuse and Mental Health Services Administration (SAMHSA), responded:
I would argue that we may be in a phase where the low hanging fruit are harder to come by. Setting up a Facebook page, adding an RSS feed or posting content to data.gov are fairly straightforward. Issues that are more complex and that require either more technical sophistication or "re-networking" of internal process will take time. Persistence of effort will be key.
Jeffrey Levy -- another gov 2.0 heavyweight and tribe leader from the Environmental Protection Agency (EPA) -- added:
I think education is still the #1 barrier. Specifically, "how can my office/program/unit do this stuff?"
Several respondents confirmed their remarks and brought up other key challenges, such as fear of overexposure at agencies, the need for broader culture change and the lack of a motivating force that will drive adoption and innovation.
Gartner analyst Andrea DiMaio reviewed the survey and surmised that it "reveals some degree of naivety in how [IT professionals] see the route to government 2.0." He goes on:
I would invite you to take a look at pages 17 to 19 of the survey where respondents were asked to describe an actual or planned gov 2.0 initiative in their agency: they mentioned agency blog, posting videos on YouTube, training, recruitment. Nothing extraordinary, nothing transformative, mostly an additional channel for traditional services.
But what is extraordinary or transformative? Many of the early adopters in the movement and those who are still fighting to just set up a blog or use YouTube to share agency messages on a higher traffic website might argue that these small steps toward greater transparency and engagement are significant achievements.
So I'd like to echo the questions we ask in the GovLoop post:
Are your managers on board yet?
Do you have adequate funding to truly engage with citizens?
What's a "best practice" and does it need to be extraordinary?
Perhaps the best summary was shared by Justin Herman, an Associate at Phase One Consulting Group:
I can tell you definitely that money, managers and models are all in the immediate works. By January 1 all this talk of is Gov20/OpenGov in a slump? will disappear into the archives like old Tweets.