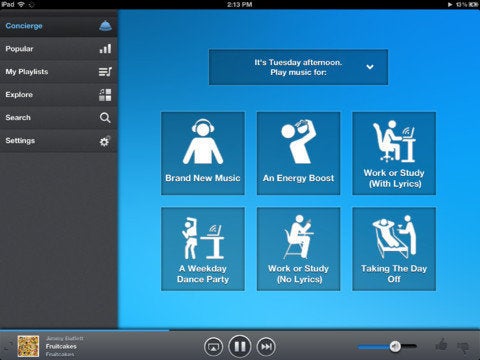 TORONTO (Reuters) - Need an energizing playlist of songs for your morning workout or perhaps one that will improve your focus at the office later in the day? A new iPad app streams music tailored to your current situation and mood.
Songza, a Internet radio service since 2007, launched its iPad app earlier this month following success with iPhone and web apps. It aims to help people find the perfect playlist for what they're doing at the moment - whether it's unwinding after a hectic week, reading the morning newspaper or hosting a cocktail party.
"We're trying to make the world's greatest collection of amazing playlists and long-form listening experiences", said Elias Roman, co-founder of Songza, a web radio company based out of Long Island City, New York.
The app's core feature is its "concierge service" that suggests situations or activities in which a user might be involved based on several factors such as day of the week, time of day, the device being used and previous behavior that the app learns over time.
For example, if it's a Saturday morning, Songza might suggest music for cooking breakfast or songs to help the user fall asleep again. If it's a weekday evening, the app might suggest music for working out or commuting home from work.
"We change the situations, filters and playlists based on things we start to learn about you," said co-founder Peter Asbill.
Upon selecting a situation, the app screens for genre, decade and mood, and for each filter, it provides three different playlists, created and curated by a team of critics, journalists, DJs, musicians and ethnomusicologists.
"The idea is (to) get people to just three playlists really quickly that they're going to love and are going to be perfect for whatever situation they're in and whatever type of music they love," explained Asbill.
The app, which aims to please many different types of users, includes more than 100,000 playlists, encompassing 18 million songs.
Despite competition from music streaming services such as Pandora, Spotify and iHeartRadio, Roman said Songza has seen its user base grow 50 percent monthly since they introduced the music concierge feature to their iPhone and web apps in March.
Asbill attributes the success to their focus on designing for mobile devices first. Within five days of its June launch, the iPad app was downloaded more than 700,000 times.
Last week, analyst Richard Greenfield of BTIG Research, providers of institutional brokerage and fund services, warned that investors in Internet music company Pandora Media Inc should be wary in the face of Songza's rapid growth.
"In many ways Songza's simplicity and focus on mobile life, reminds us of what drove Instagram's success, as consumer web activity shifts far faster than expected from computers to mobile devices," Greenfield said in his report.
Greenfield, however, said that one of Pandora's greatest strengths is its first mover advantage - that is, it was the first to build a brand in Internet radio and is also the first to enter the car.
The Songza app is free and available for all iOS devices and on the web in the United States only. The app is available for Android devices but does not yet include the music concierge feature.
(Editing By Bob Tourtellotte and Bill Trott)

Before You Go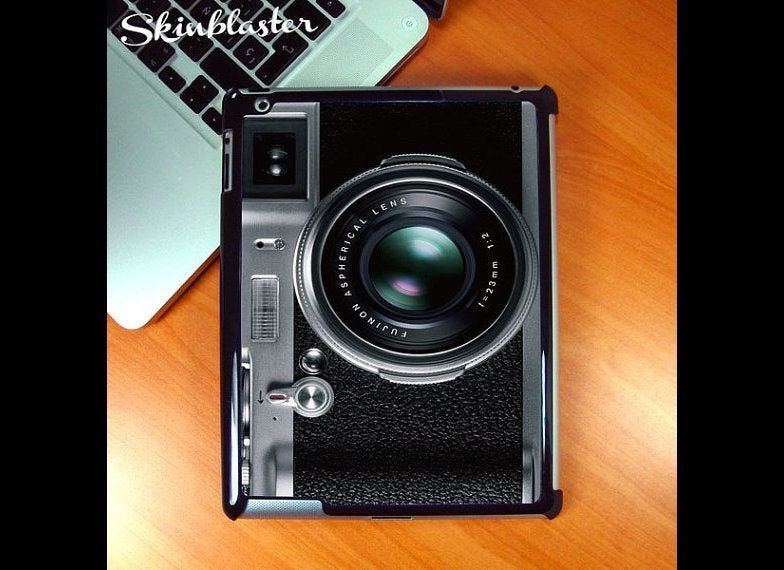 Bizarre iPad Designs
Popular in the Community