According to the iTunes Movie Trailers page for "Star Trek Into Darkness," there have been 25 trailers and teasers released thus far for J.J. Abrams' highly anticipated sequel. The chances are good, then, that audiences have seen one or more of the scenes highlighted in the new "Star Trek Into Darkness" trailer that Paramount released to global audiences on early Thursday morning. But not this one:
Chris Pine's Captain Kirk: "I will make you answer for what you did."Benedict Cumberbatch's John Harrison: "You have no idea what you have done. I will walk over your cold corpses."
It's not called "Star Trek Into Darkness" for nothing, apparently.
Elsewhere in the new international trailer, it's more of the same for Kirk and crew. That being: lots of awesome spectacle, some wry banter and loads of mystery. Why is Cumberbatch's John Harrison doing all this; and what if his name really isn't "John Harrison"? SFX: thunderclap.
"Star Trek Into Darkness" arrives on May 15 in IMAX theaters before rolling out nationwide on May 17. In a twist, Paramount will release Abrams' "Star Trek" sequel one week early in the UK, meaning Trekkies and other interested parties can fly to London to check out "Into Darkness" if they so desire.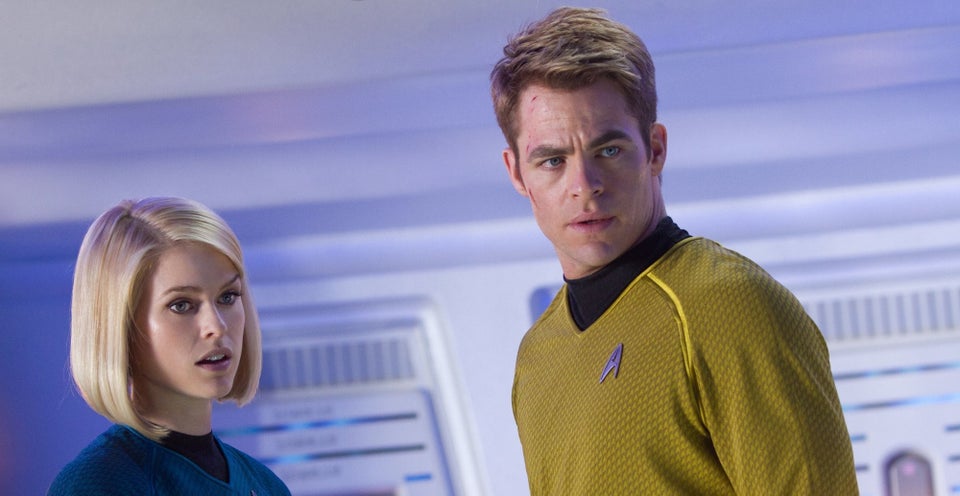 'Star Trek Into Darkness' Photos
Popular in the Community