Starbucks already has enough sweet items on its menu and now it's adding some savory items.
According to a press release, Starbucks will begin selling new Thai-Style Peanut Chicken wraps and Edamame Hummus wraps on March 31. The Thai-Style Peanut Chicken wraps are made of grilled white chicken, chili lime veggie slaw and ginger cream cheese wrapped in a chili tortilla. They'll come with a spicy peanut coconut sauce and grapes on the side.
The Edamame Hummus wrap is made of edamame hummus (duh), zucchini, bell peppers, spinach and a garlic-herb cheese spread served in a spinach tortilla and will come with roasted tomato sauce and sesame flax crackers on the side. Both wraps will have less than 500 calories and retail for $5.95 each.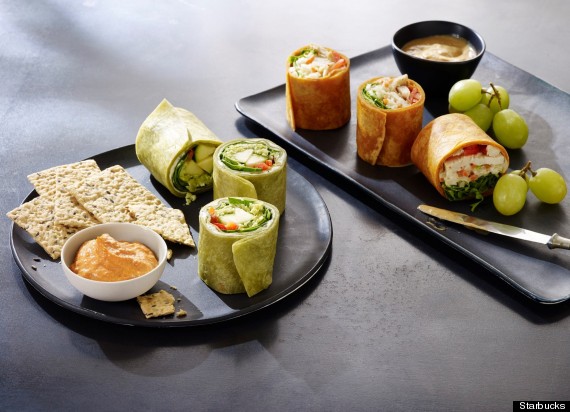 With the new food items comes another venture -- a new partnership with Dannon and Evolution Fresh called Evolution Fresh™ Smoothies. The smoothies will come in Sweet Greens, Strawberry and Mango Carrot flavors.
Seemingly playing off popular health trends, Starbucks says the smoothies are "Made from only cold-pressed fruit and vegetable juices, proprietary Greek nonfat yogurt, a dash of nutmeg and ice, these smoothies are free from added sweeteners, preservatives, colors and flavors." According to the same statement, customers will also be able to add things like fresh kale, protein powder or extra Greek yogurt into their smoothies, which should come in around 170-230 calories. A 16 oz. smoothie will retail for $5.95.
A Starbucks that serves kale in a smoothie bar? And Thai-style chicken wraps? That'll take some getting used to. Another shot of espresso, please.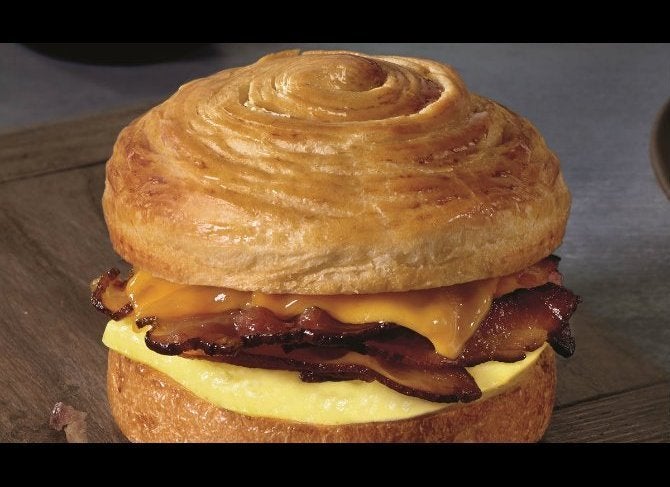 Starbucks Launches New Sandwich