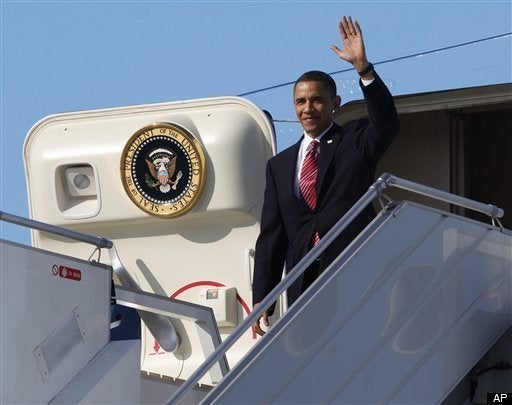 Five months after being signed by the President, the New START treaty successfully made it out of the Senate Foreign Relations Committee (SFRC). Fourteen senators voted for it and four against after a long and heated debate over issues like missile defense and nuclear modernization. Three Republicans threw their chips in favor of New START.
This is a major win for the arms control advocacy community, given that until just a few days ago, it wasn't clear how some influential GOP senators on the treaty were going to vote. With a Democratic majority in the committee, the treaty would have been voted out regardless. But the treaty will need 67 votes on the floor (read: at least 8 Republicans) to be ratified, which is no easy task in this divided Senate.
However, as Senator Kerry stated, the country is safer when SFRC can rise above partisan politics. The treaty's ratification on the Senate floor would have been a pipe dream without Republican votes on the committee.
Senator Lugar (R-IN) has been on board since the treaty was signed, but Senators Corker (R-TN) and Isakson (R-GA) required much more cajoling in the form of a combination of expert opinions, well-executed grassroots operations on the ground in Tennessee and Georgia, and reassurances from GOP experts and the White House that this treaty is in fact good for national security. To their credit, these Senators invested a huge amount of their time and their staff's time to help them make an educated decision. The support of these key Senators means that the scales are starting to tip in the right direction.
New START became controversial, but few anticipated the political attention it has received. It's a treaty that makes modest reductions to U.S. and Russian arsenals and carries on a tradition of arms control treaties started by GOP icon and Cold War hero Ronald Reagan. Even Senator Kyl (R-AZ), who is not a big fan of New START, has called it "benign." But the political climate in the Senate is such that the issue quickly became a contentious political one.
Despite the success of the vote and the decision by Senators Corker and Isakson to support New START ratification, there are still Republican red flags that can't be ignored. Their commitment was contingent on the committee's acceptance of the resolution of ratification proposed by Senator Lugar (though it also received the OK from Kerry), and it was troubling that they voted for some of the problematic amendments proposed by Senator Risch.
The other Republican senators on the committee were more than vocal about their opposition to aspects of New START, and Senator DeMint (R-SC) went as far as stating that New START does not defend the people of the United States, which directly contradicts what nearly every expert has said: that New START improves our national security.
He implied that voting against his proposed amendment was tantamount to opposing the defense of the American people. Senators Barrasso (R-WY) and Risch (R-ID) had similar comments and attempted to push harmful amendments, including multiple "killer" amendments that would have guaranteed the death of New START for the foreseeable future. Ironically, Senator DeMint offered amendment after amendment, but was unwilling to work with Senators Kerry and Lugar to draft compromise language or indicate that if his amendments were addressed he'd be inclined to vote for the treaty. Clearly Senator DeMint's primary motive was to stall the process, and it's probably not the last we'll hear from him.
Next the treaty will find itself on the Senate floor, where it needs a two-thirds vote to be ratified. It's likely that New START will go to the floor right after the elections, but by then the voting dynamics on the floor will have changed and Republican confidence is likely to be boosted as the party inches closer to a majority. There is still reason to fear what could happen while New START is lying in wait during the election: more Republican obstructionism.
We have seen treaties like the Law of the Sea convention, CEDAW (the Women's treaty) and other make it though committee but not to the floor. So after five months of debate, hundreds of constituent calls into Senate offices, dozens of letters to the editors and op-eds, 21 hearings, more bipartisan experts than we can count, and an incredibly engaged White House, we have an SFRC vote in favor of START and the support of three key Republicans -- a big victory for nuclear non proliferation. Will the same equation bring about the results we want for the floor vote?

Scoville Fellow Meg McDermott also contributed to this post.