Australia is a land abundant in natural resources: iron ore, coal, diamonds, gold, and oil and gas. It is so flush with natural resources it is central to the Nations mythology: the country 'rode on the sheep's back' as 'the lucky country'. Although Australia enjoyed a continuously growing economy and relatively low unemployment for the past 20 years, the global financial crisis wiped out a quarter of a million jobs down under, and many parts of the mining industry are feeling the effects of a post- resources boom. As a result, unemployment among young people has skyrocketed, forcing the nation to confront the fact that for its luck to continue it must develop more than its mineral and energy resources, it must develop its most valuable resources of all: its human capital.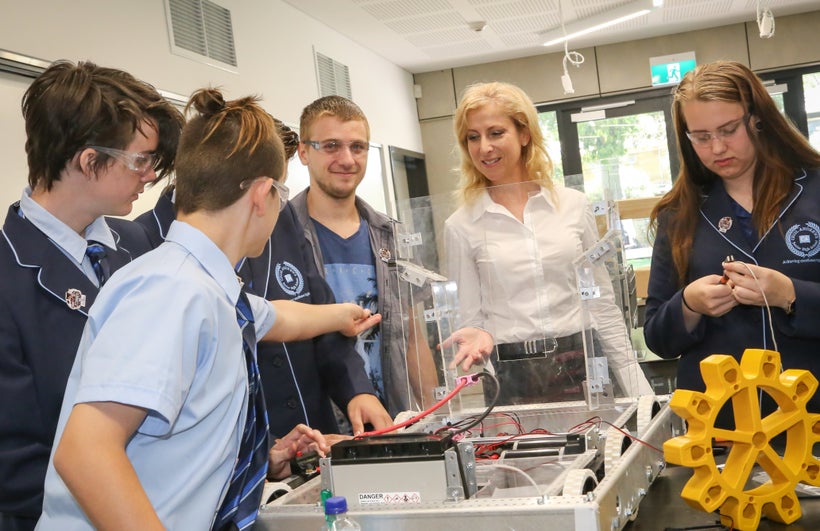 In parallel, Australia is adjusting to economic forces, globalization, economic reforms and technological improvements that are rapidly changing the nature of work and the types of jobs that will be available in the future. One innovative Australian school, Cecil Andrews College in Western Australia, is part of a new 14 school Australian Government pilot aimed at preparing students for the jobs of the future. The program is called P-TECH, Pathways in Technology.
Cecil Andrews College stand as the education partner in the Southern Perth P-TECH Partnership. The school's Principal, Stella Jinman recognized the need for her students to have strong Science, Technology, Engineering and Mathematics (STEM) skills to ensure they have every chance possible to secure post-school employment opportunities.
The P-TECH learning program at Cecil Andrews College has been designed by the school's leadership team and local education, industry and community partners to suit local circumstances. In the model, local employers partner with schools, TAFEs/RTOs and universities to strengthen students' prospects of a successful transition to work by ensuring they develop the technical and personal skills employers are looking for.
The Southern Perth P-TECH Partnership has a focus on defence and engineering, and will provide an industry supported pathway for Cecil Andrews College students to achieve a post-school qualification in areas of growing local employment demand. Employers supporting the program include ship builder Austal, Thales Group, Datacom, Civmec Construction & Engineering and Deloitte Australia.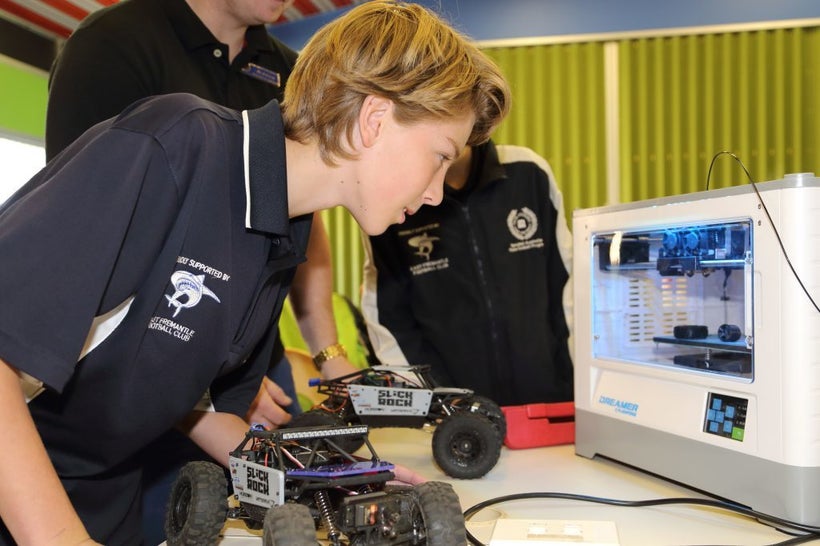 All Year 10 students at Cecil Andrews College have commenced a P-TECH immersion program in 2017, and are taking part in a range of industry supported learning experiences that are extending their education beyond the classroom.
This includes opportunities to connect and build relationships with industry partners, and engage in hands-on project-based activities, both at school and in the workplace. These experiences are helping students to better understand the relevance of their learning and how it can be applied in the workplace.
Participating in the P-TECH learning program will build student interest and skills in STEM, and raise awareness of the breadth and depth of STEM related training and employment pathways that are locally available. The program is being structured to develop the technical and personal skills students need to succeed at school and make a successful transition to further study and work beyond school.
The program delivers real outcomes for students of today for the jobs of tomorrow, safeguarding Australia's title, 'the lucky country'.
REAL LIFE. REAL NEWS. REAL VOICES.
Help us tell more of the stories that matter from voices that too often remain unheard.
This post was published on the now-closed HuffPost Contributor platform. Contributors control their own work and posted freely to our site. If you need to flag this entry as abusive,
send us an email
.