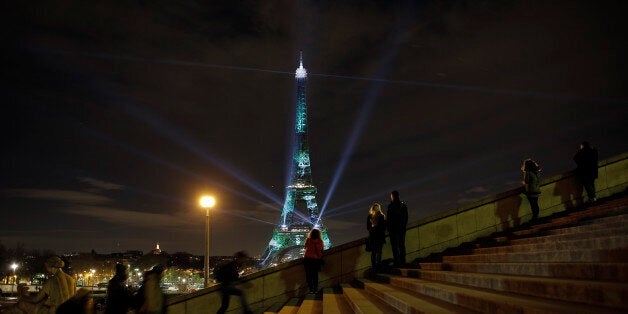 The horrific attacks that took place in Paris on Friday the 13 of November plunged France, and the entire world, into a state of shock. We are saddened and disorientated by what happened, but as the Paris motto goes "Fluctuat nec mergitur" -- we are tossed by the waves, but will not sink.
We have received much support and encouragement, many messages that warmed our hearts and help us move forward without abandoning our ideals and hopes.
In this context, the COP21 climate summit is even more important. Climate change is clearly linked to our dependence on fossil fuels and to the hidden financial networks that support fossil fuels -- a model that is on its last legs and is creating more and more threats. COP21 also reminds us of the importance of working together to promote peace and other eternal values.
From the beginning, Place to B has set as our goal to create a place where people can meet, come together and share. Our collective challenge is to transmit new messages, messages which are very different from those messages of violence and hate we received so recently. We hope to echo and amplify the conversations, concerns, and values of civil society and international free media, independently from already set and agreed upon agendas.
Inspired by the experience in Copenhagen in December 2009 for COP15 at the Fresh Air Center, Place to B's reason for being is to connect people online and offline. Based in a youth hostel near Gare du Nord in Paris, we will welcome 600 people from all over the world. They will be housed here and be joined during the day by hundreds of coworkers who are each coming to Paris to cover the negotiations and try to give voice to the voiceless... to spread to the world about the necessity to change our systems. For 15 days, our project will be fed by energy and ideas of representatives from over 50 countries. Many COPilots (the name we give to the members of our community) and international volunteers who have confirmed their presence. Together, we will share our feelings and stories and understand the world around us from different perspectives.
Place to B is intentionally designed to bring forward the voices of citizens around the world. It is one of many events and activations taking place in Paris and globally, underscoring the momentum and political will in support of action on climate change. Earth To Paris is another such activation, drawing on the support of more than 100 organizations, companies, and media outlets around the world, and calling people everywhere to make their voices heard by world leaders on earthtoparis.org and using hash tag #EarthToParis. Place to B and Earth To Paris are partners in the common vision that we must act together now to leave a better, safer world for our children and grandchildren.
Online Place to B will do our best to explain what is happening at the COP and in Paris. Everyone can take part by joining the event online at www.placetob.org/live or participating in the social media conversation using hash tag #P2BCop21 or tagging @placetobcop21 on Twitter. On our social wall we will share content created by our Creative Factory, a maker/dreamer space dedicated to constructing stories to communicate key facts, issues and stories about climate change. Our daily Place to Brief, with which we invite you to tune into online from 6pm to 8pm Paris time, will gather speakers to share thoughts and expand upon their messages in a collective and open conversation, to inspire one another and reach new audiences.
Place to B, is a place for open, positive, and optimistic people -- people like you and I -- to foster change. We will tell a new story about the climate, and also fight against those narratives that prevent us from taking the best path, and acting collectively for change.
It is vital that we affirm our values more loudly than ever, and we'd like to thank you again for your unwavering support.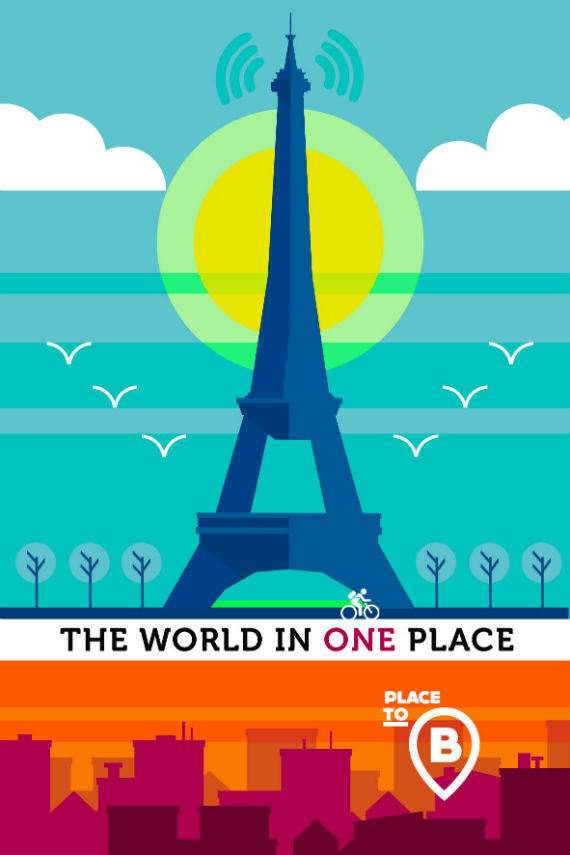 This post is part of an "Earth To Paris" series produced by The Huffington Post and Earth To Paris, in conjunction with the U.N.'s 21st Conference of the Parties (COP21) in Paris (Nov. 30-Dec. 11), aka the climate-change conference. The series will put a spotlight on Earth To Paris, "an innovative campaign and convening strategy to drive awareness and host events that highlight the connection between people and planet and the need for strong climate action," and is part of HuffPost's What's Working editorial initiative. To view the entire series, visit here.
Related
Popular in the Community