The latest cliffhanger involving lead character Jill Abbott Atkinson of "The Young & The Restless" is not an ingenious twist concocted by Hollywood scriptwriters.
This one is plucked from an all-too-common reality.
Viewers who tuned in Thursday discovered that Jill suffered a heart attack. They learned about the warning signs she missed, the importance of getting immediate care and the road to recovery.
At least, delivering those messages was the goal for executive producer Mal Young and Jess Walton, the actress who's portrayed Jill for 30 years.
"Even though these characters live rich, glamorous lives, the great leveler is that they deal with death, marriages and illness," Young said. "Someone watching can connect to that and think, `That can be me!'"
This idea was created, developed and nurtured by Sally Sussman, the head writer and co-executive producer. She pitched it to Young and he bought in right away. He was especially swayed by learning that most women don't realize what a threat heart disease is to them. He was most stunned to learn:
Young considered Jill the perfect character to tackle this subject for many reasons: an unhealthy lifestyle (poor diet, frequent drinking, high stress), her age (around 60) and a bullish personality that would deny anything was wrong.
Plus, her status as the longest-running character on the nation's highest-rated soap opera helps ensure the message reaches a large audience.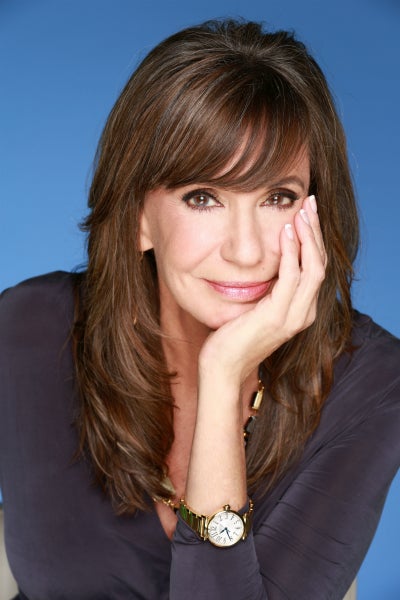 They timed the story to play out now to capitalize on February being American Heart Month. They also worked with my organization, the American Heart Association, to provide the most accurate depiction and best science-based information.
"We had to be very responsible," Young said. "We did not want to sensationalize this. We wanted to get the facts in while at the same time telling a good, dramatic story."
For several weeks, Jill mentioned feeling warm and her jaw aching. In typical fashion, she blamed the warmth on others keeping the heat turned up and dismissed the jaw pain to likely grinding her teeth at night.
Stress, of course, was ever-present for a character at the center of many intense, swirling dramas.
On Wednesday's episode, Jill confronted her husband over money he's swindled from her and threw him out. She became overheated and nauseous. Her housekeeper noticed that she looked ill and sneakily called Jill's son Billy to come help. She was annoyed by his arrival and continued the tirade against her husband until doubling over in pain.
The show ended with Billy declaring: "That's it! I'm taking you to the hospital."
Today's episode began with the beeping of a heart monitor, followed by the revelation of Jill being in a hospital bed. A doctor describes everything that's happened and the lifestyle changes needed to avoid another heart attack – or worse.
Anyone who's watched the show can guess how poorly Jill responds.
"My character thinks she's invincible, super-strong, super-tough and doesn't want to show any weaknesses. A lot of people are like that," Walton said. "They have ostrich syndrome; they want to bury their head in the sand so they don't hear anything they don't want to know. She tried taking it lightly and cavalierly, but then it starts to sink in and get serious."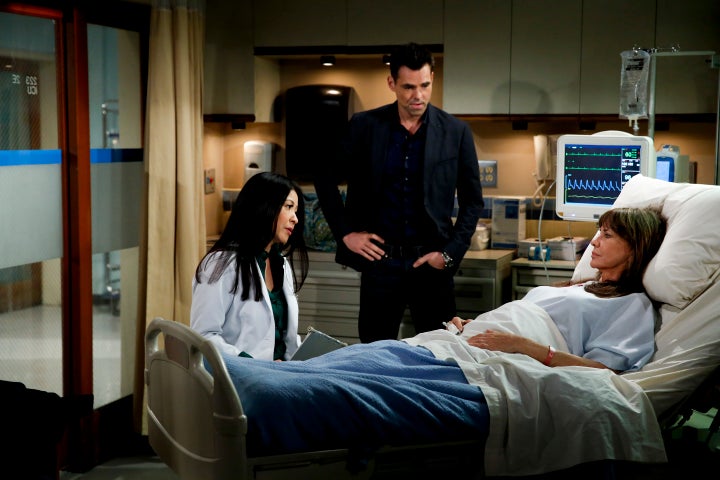 Walton has portrayed Jill in many dramatic moments over the years. She puts this one near the top. Young felt the depth of the emotions, too, both when it was filmed and while reviewing the final product just last week.
"It felt like everyone stepped up – from the actors wanting to get it right to the people doing the props, all the way to the people in post-production wanting the right music to make the audience emote and feel what characters feeling and then to come away thinking about the subject," Young said. "That mood permeated the process."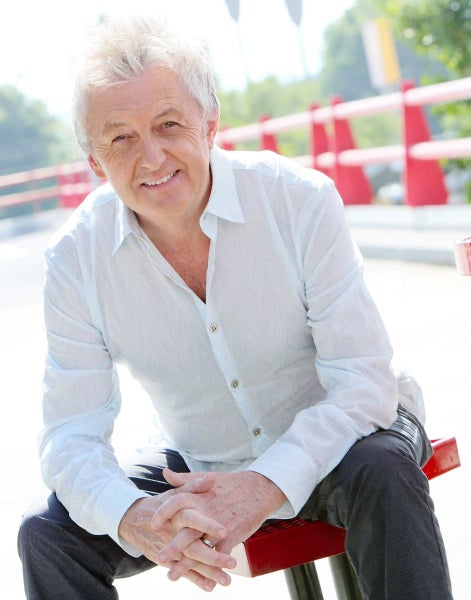 Young began working on soap operas more than 30 years ago in England, where he's from. He crossed the Atlantic last year, taking over "The Young & The Restless" in July.
Over his career, he's learned that soaps and dramas can raise awareness through storylines as long as the message feels "knitted in."
"I think we've accomplished that," he said. "I expect people to say, `I'm going to get myself checked out.'"
In fact, it's happened already … with Young and Walton.
Each of their fathers had a heart attack, which puts them at a higher risk of heart disease. However, each had gone several years without a checkup – until now. Both booked appointments since filming this storyline.
"It suddenly occurred to me that since moving here, I don't have a doctor," Young said. "And I just turned 60. It was a wake-up call."
Walton was thinking about how her character might spur women into action when she realized that she needed to be the first one.
Besides, there's another layer to her motivation. Her husband, John W. James, is the founder of The Grief Recovery Method, an organization devoted to helping people deal with the death of a loved one.
"My husband heals hearts," she said, "and I am helping keep hearts healthy."

Related
Popular in the Community