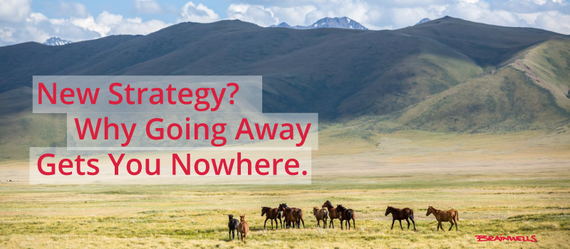 Getting away with your executive team to create a new strategy is quite a common practice. It feels good to be whisked away from everything, to turn off the rest of the world, and to take a deep dive into your thoughts.
But hey, just be aware of one thing. That trip might be a waste of time. If you are looking for a strategy that works, that is. Even worse is it if you as a leader go on a retreat all alone. You spend your vacation creating a new strategy for the upcoming quarter, refine it yourself and stamp it done. Maybe needless to say, but this is NOT. SMART. AT. ALL.
It might have worked in earlier days. The workers merely had to do what their boss told them to do. But if you want results in today's complex working life, and more importantly if you want to succeed in executing on the strategy, you should consider doing things differently. Why? Here are a few reasons:
YOU get smarter when you tap into the collective intelligence of your organization. One of the most important jobs you have as a leader is to create a collective genius. Using your teams' shared experience, knowledge, and potential, you can solve almost any challenge together.
To be trustworthy as a leader, you need to see all sides. The view from the top of the organization and the view from the bottom usually differ. In some cases a lot. You need to know the size of the gap. Also, take into consideration the knowledge in the organization that you do not see from your own everyday perspective.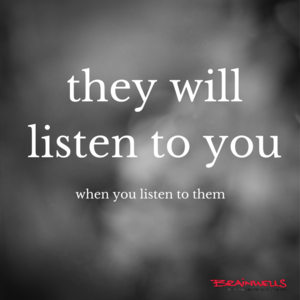 Competence is distributed in a different way these days. This is especially true if you lead a knowledge-based company. In The Starfish and The Spider, authors Ori Brafman and Rod Beckstrom discuss how winning organizations utilize the knowledge and power that is distributed throughout the entire organization. Decisions are no longer made by a central command, but are a result of the collective knowledge and power of the whole team or organization. In order to succeed everyone must understand the overall strategy and be empowered to take the necessary tactical and strategic actions in order to move the company forward.
Try to create a Living Strategy. Rather than going away you should make sure you have a strategy process where key employees, departments and volunteers are involved in the making of it. And don't worry, no one - not even we who are true believers of involving processes - mean that you should involve everyone all the time. But make sure that you open up for input early in the process, harvest the knowledge and thoughts people have about the status quo and ask them about the ambitions for the future given their point of view.
The input might surprise you in many ways. And you have a phenomenal base for creating a strategy that rocks. Gather the input and - voila! Now feel free to bring your executive team to a hidden resort to dig deeper into the treasures you now have at hand.
We promise you by doing this ONE STEP your strategy process will be more rewarding, more accurate, and easier to implement. And when you present the final plan to the organization, THEY WILL LISTEN TO YOU. Since you listened to them.
"YOU get smarter when you tap into the collective intelligence of your organization.
This blog post is also published in the blog LeadershipCourageFun. It is written by Kristine Maudal and Even Fossen, founders of Brainwells and creators of the online leadership program FutureLeadershipNow.
We have a common passion for making the corporate world a better place, and do this by training executives and executive teams in how to become Involving Leaders. Daily we experience magic moments when people exceed their own expectations due to new insights and skills. With love and care we'll share this magic with you. Thank you for being here.
Calling all HuffPost superfans!
Sign up for membership to become a founding member and help shape HuffPost's next chapter