A new study published in an article by Pulitzer Prize-winning investigative reporter Gary Cohn, are based on the research of former Harvard economist William Lazonick. Lazonick examines how large, publicly traded companies spending a significant portion of their net income on stock buybacks instead of reinvestment, may be exacerbating America's economic inequality. .
Income Inequality and Stock Buybacks
Low rates of corporate investment are associated with high rates of unemployment, and Cohn and Lazonick explore how a handful of California headquartered giants are contributing to our crisis. NPR offers a great interactive chart demonstrating the income inequality trends. Income (adjusted for inflation) grew merely 9 percent for households at the 60th percentile, 22 percent for those at the 80th percentile, but 36 percent for those at the 95th percentile.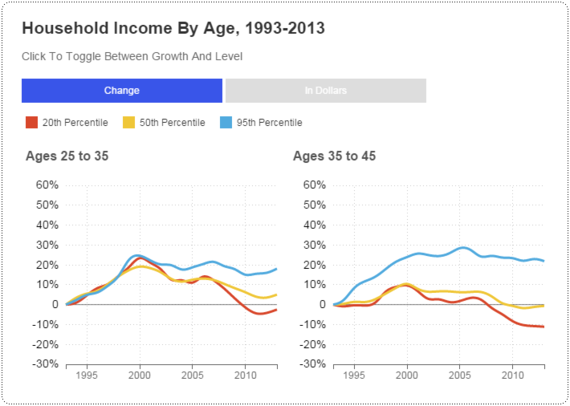 Big companies aren't reinvesting, in part, because of how CEO performance is evaluated. Compensation packages of corporate chief executives are linked directly to the stock value, and stock buybacks mean stock control. Control makes for value.
But it wasn't always this way. The share of national income reinvested has been declining since the beginning of what DollarsandSense.org calls the "neoliberal" era, around 1979-1980.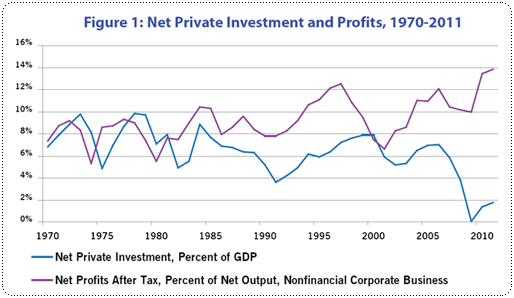 Between the end of World War II and the late 1970s, firms generally kept their earnings and reinvested them. As Lazonick and Cohn relate, these reinvestments used to look like employee pay raises and job benefits, as well as business expansion, and R&D.
And who's doing this? Some of the biggest culprits are California tech companies. Cisco Systems, the San Jose technology company, devoted 110 percent of its net income to stock repurchases and dividends from 2004 to 2103. Last summer the company announced it was laying off up to eight percent of its workforce, even though the company has returned $13.3 billion in total to shareholders in the past four quarters alone.
Hewlett-Packard devoted 168 percent of its net income to stock repurchases and dividends from 2004-2013. In 2014 HP began laying off 50,000 employees in advance of splitting itself into two companies.
Intel, one of the world's largest semiconductor chip makers and a company I worked for, is responsible, as well. It, too, devoted 107 percent of its net income to stock repurchases and dividends from 2004-2013. Despite CEO Craig R. Barrett committing the company would "make massive, coordinated U.S. research effort involving academia, industry, and state and federal governments to ensure that America continues to be the world leader in information technology," the company didn't.
Lastly, while not technology-based, Chevron, the No. 2 U.S. oil producer, headquartered in San Ramon, devoted 49 percent of its net income to stock repurchases and dividends from 2004-2013, and repurchased $5 billion worth of its shares in 2014.
The authors argue California's deepening economic inequality is aggravating many of the state's biggest problems, like affordable housing and education. And all this is jeopardizing the quality of life for California residents.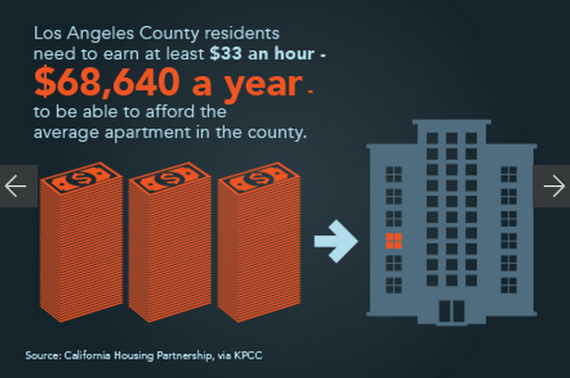 (Click for full slide deck)
Skyrocketing housing prices, the demise of pensions and the explosion of temporary employment are hitting the middle class. "As the most populous state in the country and the eighth-largest economy in the world, California has an outsized influence on our economic, political and social stability," said Danny Feingold, publisher of Capital & Main.
Is There a Business Obligation to Society?
Which begs the question: is it is really the responsibility of big business to help preserve a state's income equality, affordable housing, and quality of life? There's no clear answer. But if you're Peter Drucker-inspired, the answer is "yes."
REAL LIFE. REAL NEWS. REAL VOICES.
Help us tell more of the stories that matter from voices that too often remain unheard.