There is a lot we don't know about the effects of a child's routine activities--sports, sleep, or screen time--on his or her developing brain. A new long-term study recently launched at 19 research sites around the country and funded by the National Institutes of Health (NIH) will collect significant data on normal, healthy teen behavior and its impact on neurological, social, emotional, and cognitive development. It also will examine some of the unhealthy and risky behaviors indicative of those experimental teenage years.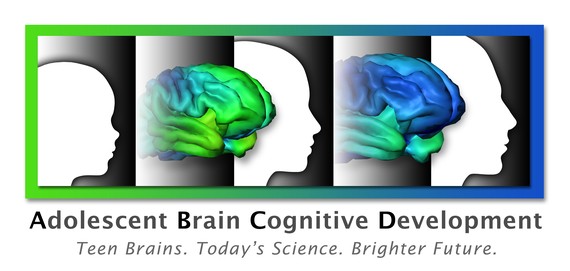 The Adolescent Brain Cognitive Development (ABCD) study aims to follow 10,000 children, from age 9 through early adulthood, to gather a trove of data, including--for the first time in a study of this size--brain images. Just as pediatricians monitor height and weight, the study, launched last month, will chart brain growth and development during the pivotal teen years. The NIH's National Institute on Drug Abuse and National Institute on Alcohol Abuse and Alcoholism are leading the study. The Eunice Kennedy Shriver National Institute of Child Health and Human Development is one of several NIH partners participating in the effort.
This 10-year study will be tracking multiple variables and outcomes; among them, the effects of substance use (e.g., nicotine, alcohol, tobacco) on the adolescent brain. But it also will provide valuable information on teens who don't experiment with drugs and alcohol, who exercise regularly, play music and sports, and spend time on social media. This bank of data and images will likely become a standard measure for researchers to use as a comparison--to fill gaps in our understanding of cognition, emotion, personality, and behavior. Ultimately, the study promises to help parents, educators, and health professionals improve children's health and well-being.
As the mother of four children, three of whom are within the age range of this study, I have a keen personal awareness for the need for comprehensive data. I share many of the same questions I hear from other parents:
How does screen time, the now-ubiquitous interaction with tablets, TV, and smartphones, affect social and brain development?
How common are sports injuries, particularly concussions, and do they influence academic achievement?
Do certain extracurricular activities, such as music, sports, or debate, lead to better health and educational outcomes?
Participating children and their parents will visit the nearest study site every year, where they'll be asked to complete interviews and questionnaires. The children also will be asked to play games and complete computer-based tasks aimed at assessing cognitive function. They will undergo safe, non-invasive brain imaging, both while resting and while engaged in mental tasks, and they will provide biological samples (saliva) for genetic and other testing.
We will be collaborating with several other institutes, including the National Cancer Institute, the National Institute of Mental Health, the National Institute of Minority Health and Health Disparities, the National Institute of Neurological Disorders and Stroke, and the NIH Office of Behavioral and Social Sciences Research.
All of the participants' private information will be kept confidential, as required by law. All study assessments and procedures will be provided to families free of charge, and families will be compensated for their time participating in the study.
As a physician-scientist and a parent, I am excited that the ABCD study will provide key data to help us explore how changes in behavior during adolescence are related to both physical and mental health. The data bank will be a treasure trove of information that promises to inform important research on the adolescent brain for years to come.