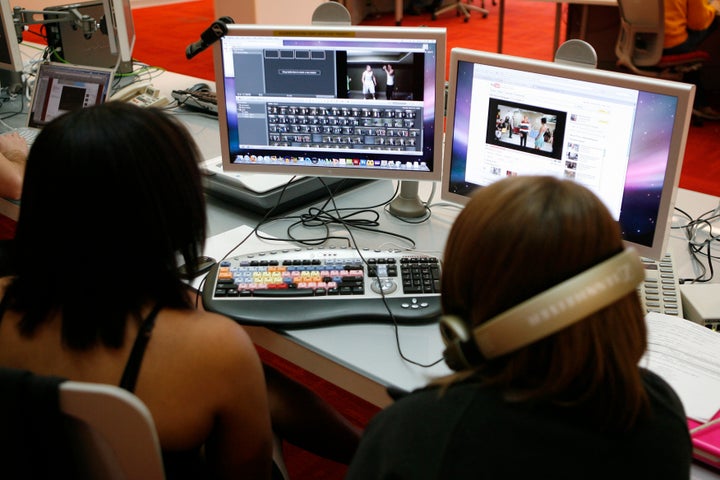 There are two separate challenges in education: access and quality. In the U.S., access to primary education is guaranteed -- but the quality of that primary education varies widely. With public schools across the country struggling to meet their mandates and funding decreasing every day, primary education is up there with the national budget and the war in Afghanistan on the list of problems we need to solve and can barely begin to confront.
As a technophile society, we are ready to embrace techie solutions for complex problems, but primary education defies easy solutions. Kids need attention, thoughtful instruction and a variety of engaging activities -- not something gadgets or apps alone can provide. But technology is an opportunity to stretch the education dollar a little further and add meaningful learning to each student's day.
Some tech startups are taking the innovator's approach to education and attacking the primary education quality problem with a fresh eye. Here's the top five most creative, innovative educational technology startups focused on the primary education sector today.
What do these projects have in common? Versatility and simplicity. Every classroom serves different kids and comes with different technology resources and teacher capacity. Teachers need tools that are easy to use and have a low barrier to fluency.
What do these startups and projects have to do to win? Get critical mass. The largest challenge facing the primary education market is fragmentation. Each school district makes its own decisions, and each sale is hard-fought and hard-won. Furthermore, each district features its own set of existing technology resources and entrenched political and human interests.
The key to educational technology success will not only be solving a problem (although that's a necessary first step) -- it will be creating a tool that can be used universally, whether it's across classrooms or across devices, without special tools or special training. These startups are on their way to changing the classroom experience. Here's to hundreds more.
Popular in the Community