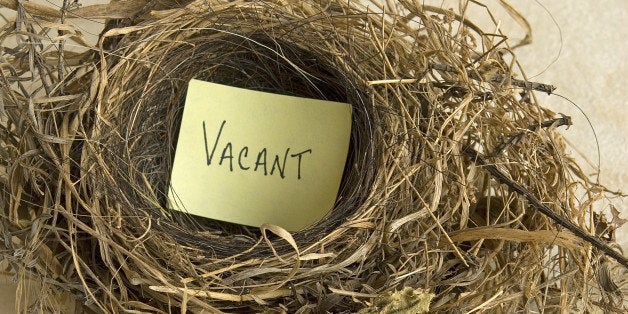 Her husband tells the story much better than I do. "She was calling me 3-4 times a day. 'How are you honey? How's your day going? Can I do anything for you?' She obviously needed someone to take care of," he explained. His wife, Julie, was experiencing the feelings so many women have after driving the last child off to college. The silence of the empty nest is deafening. There is only one voice and it screams, "What do I do now?"
Julie's husband, Robert, encouraged her to get out of the house... go see people! One day while visiting a friend and their hospitalized child, Julie noticed a dark play room on the floor of the ICU for children. "What happens there?" she asked an attending nurse. Previously, the play room had been active with adult volunteers spending time with children and siblings, but recently, the number of volunteers had grown so small, the playroom was often quiet.
This became Julie's full house -- a mission to turn on the lights of the playroom. She began with volunteering long hours herself, and soon she would show up daily with more volunteers. When not in the playroom, she brought her smiles, laughter and hope room to room to the patients and their families. After five thriving years, the room is now officially called Julie's Playroom in a major hospital in San Antonio, Texas.
Women so often need someone to nurture, whether it is a growing business, employees, students, community politics, grandchildren, family, or a volunteer organization. The empty nest should be seen as nothing but a new opportunity; however there are statistics which reveal many go into depression when all the chickens fly the coop. In fact, some mothers the first year will insist they need to remain free of commitments in case their children call on them for assistance. There are many excuses in the big world masking fears of rejection and doubt upon seeking employment or places to volunteer. It only takes one step of courage, like Julie made, in order to discover just how many needs exist.

One of my favorites, a regular song on Siriusly Sinatra radio, poses the question, "Who can I turn to when nobody needs me?" A sad song about love lost... perfect for the empty nest mother to sing. Truths is, there are so many places to turn.
Some of you will sit in graduation services soon and wonder... what do I do now? What you don't do is lament over your circumstances too long. Allow it to drive you to make a difference in the lives of others. As Robert said, get out and see people; dust off the resume; fill a passion; begin a campaign. There are so many playrooms in need of the lights turned on.
If you have begun a new direction after becoming an empty nest family, please share your ideas with us here... and thank you for stopping by!
Calling all HuffPost superfans!
Sign up for membership to become a founding member and help shape HuffPost's next chapter