Raise your hands. Have you ever kicked up your heels to marimba music at the nightly dance parties in Tuxtla Gutierrez... savored a plate of sizzling mole poblano in Puebla... downed shots of tequila in the City of Tequila... walked in the footsteps of Mayan kings at the Great Temple of Edzna? Probably not many hands went up. But now you've got a chance to do all these things -- and a lot more -- on 10 new tour routes winding through historic and cultural attractions across Mexico.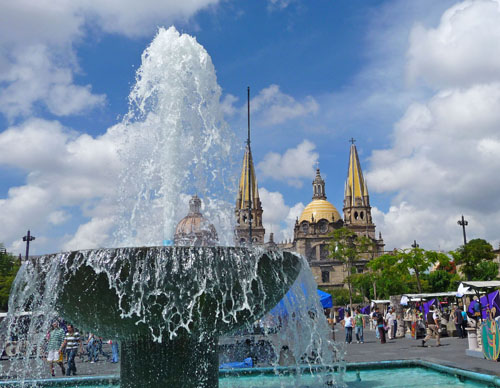 Tourism Minister Gloria Guevara said the routes are being heavily promoted in a recently launched campaign using the tagline, "Mexico: The place you thought you knew."
One route, billed as "The birthplace of history and romanticism," starts in Mexico City and heads north through places prominent in the country's fight for independence. Along the way you'll stop at cities such as Queretaro (where the Emperor Maximilian faced a firing squad atop the Hill of the Bells), San Miguel de Allende (the first city to be liberated from Spanish rule, now famous as an art colony), Guanajuato (a rich mining town and the scene of the first big battle for independence in 1810) and Guadalajara (another hotbed of independence, today better known for its cultural and shopping attractions).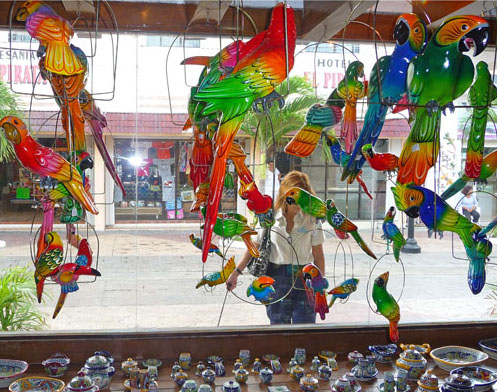 Attention gastronomical adventurers: Are you ready for "The 1,000 flavors of mole?" Highlights of the tour include a stop at Puebla, the home of mole (moh-lay), Mexico's national dish. Here, you'll sample red, green, black, yellow and other variations of the sizzling sauce. The tour then goes south to the gorgeous colonial city of Oaxaca (try huevos oaxaquenos, eggs poached in a chile-tomato soup) and then on to the government-backed beach resort at Huatulco and the nearby eco-chic town of Mazunte.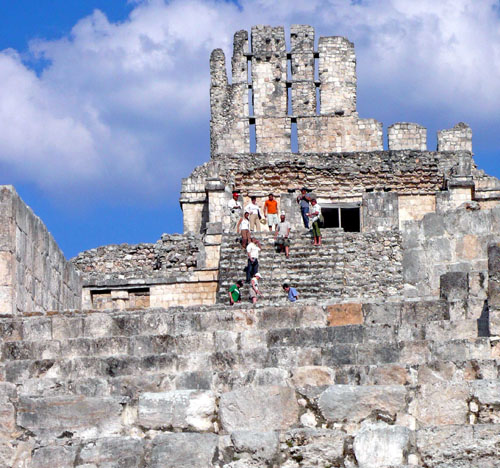 Still another route offers a 10-day sampling of the Maya culture, starting at the so-called "white city" of Merida on the Yucatan Peninsula. Besides stops at archaeological sites such as Chichen Itza and Tulum, the tour allows time to play at the resort areas of Cancun, the Riviera Maya and the island of Cozumel before a flight down to the country's southernmost state of Chiapas. Among showstoppers there is a river cruise through a Grand Canyon-like gorge, a visit to the shopping mecca of San Cristobal de las Casas and pyramid-climbing at the ruins of Palenque.
The other seven routes typically feature inland cities elsewhere in the country. Among their themes are "Wine country and the aquarium of the world," "The art of tequila and music under the sun" and "The magic of traditions and nature."
Collectively, the routes wind through some 90 cities around Mexico including a number of smaller towns designated as "magic cities" and UNESCO World Heritage sites.