Trix cereal, long the bastion of technicolor balls (and, for a while, little fruity shapes) is about to get another makeover.
Part of General Mills' effort to take out all the artificial flavors and dyes from its cereals (and ideally increase sales by doing so), Trix is the next brand to get the all-natural treatment.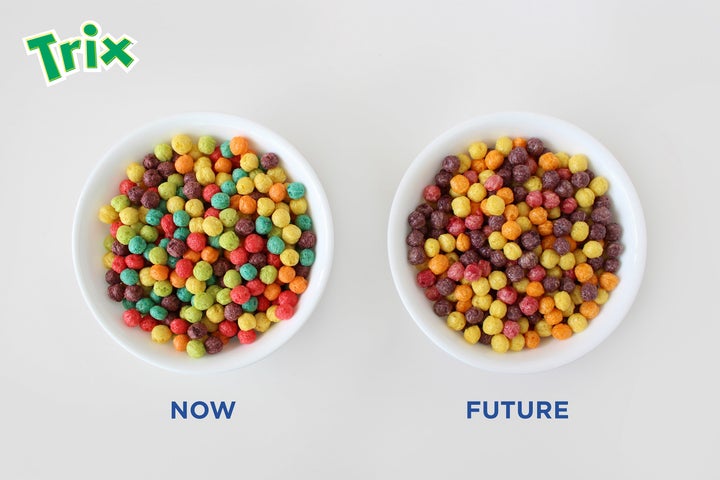 Instead of Red 40, Yellow 6 and Blue 1, for example, General Mills will use annatto and turmeric extracts for Trix's orange and yellow colors, and fruit and vegetable juices to get red and purple.
The change makes Trix's colors noticeably less vibrant, but it tastes and smells as sweet as it always has -- there will still be 10 grams of sugar per cup, according to the nutritional label on the new Trix box, which will hit stores in January next year.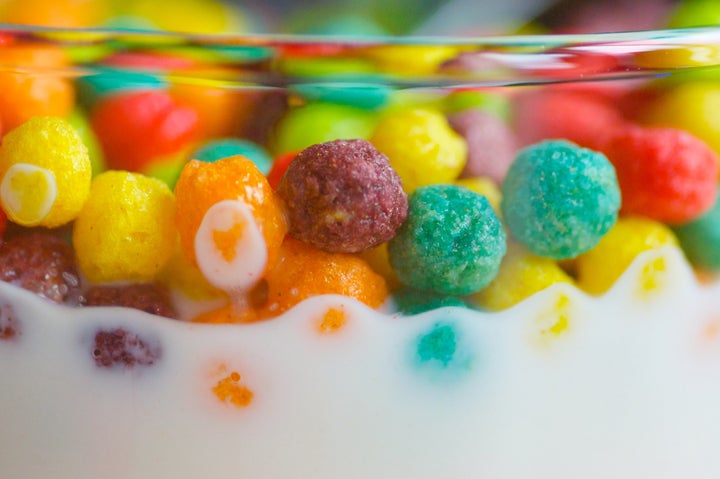 To promote Trix's new direction, General Mills is hosting a nation-wide casting call, with an adorable video featuring supermodel bunnies, to find real rabbits to stand in as the honorary face of Trix. (Don't worry: General Mills assures that the tricky cartoon Trix rabbit isn't going anywhere.) Select pet bunnies will be featured on limited-edition boxes in the winner's hometown.
Trix's new "reformulated recipe" will join seven other General Mills cereals to get revamped, including Reese's Puffs and Cocoa Puffs, and will be available nationally in January. General Mills' goal is to remove artificial flavors and colors from all of its cereals by the end of 2017, the company said in a statement.