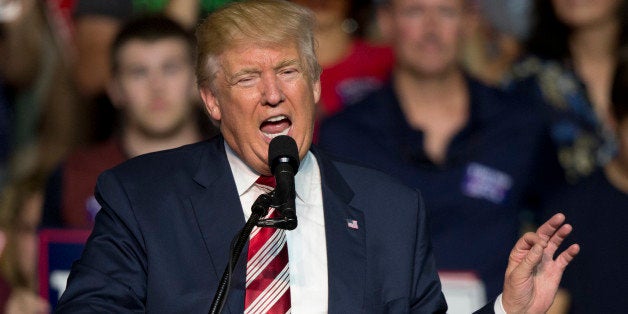 Much has already been written about the dangers that a Supreme Court, with even one or two Trump-appointed justices, would pose to all our rights and liberties. Trump's latest list of ten more possible Court nominees makes that even more clear. In making his announcement last Friday, Trump proclaimed he was using the late Justice Scalia as a model for his picks, delighting the far Right. A quick look at these potential nominees' records shows that they would, in fact, swing the court far to the right, maybe even further than Justice Scalia, on issues like the environment, voting rights, money in politics, consumer rights, gun violence, LGBT and reproductive rights, and more. For the sake of all our rights and liberties, Trump cannot be given the opportunity to nominate Supreme Court justices.
Most of the attention so far has focused on Trump's naming of Senator Mike Lee as a potential Supreme Court nominee.  Among his many other radical positions, Lee has denounced Supreme Court decisions upholding marriage equality and a woman's right to choose, and has claimed that Social Security, Medicare, the Affordable Care Act, minimum wage and child labor laws, and many more are unconstitutional. Although Lee has indicated he is satisfied with his current job, at least for now, the prospect of Lee on the Court has excited the far Right.
The lesser-known candidates on Trump's list are similarly alarming. Florida Supreme Court Justice Charles Canady, who as a member of the House helped lead the fight to impeach President Clinton in the Senate, has been dubbed  one of the Florida Court's "Scalia-Thomas duo" because of far-right dissents he and one other conservative have written. These included one dissent that would have invalidated state restrictions on soliciting campaign contributions by state judges, and another that would have reversed a decision protecting vulnerable seniors from mandatory arbitration rules by nursing homes.
Another new Trump candidate, Neil Gorsuch of the Tenth Circuit Court of Appeals, recently argued that the Supreme Court's Chevron decision, under which courts defer to environmental and other agency interpretations of ambiguous laws and which even Justice Scalia had supported, is unconstitutional and should be overruled. Tim Tymkovich, another 10th Circuit judge on Trump's new list, argued in a dissent that a federal regulation banning the carrying and storing of guns on U.S. Postal Service property should be partially struck down as unconstitutional.
Perhaps the best summary of Trump's new list was offered by Carrie Severino of the right-wing Judicial Crisis Network. Trump "continues to take unprecedented steps," she proclaimed, to show that he would nominate people "like Scalia, Thomas, and Alito" to the Supreme Court. Severino and Trump are clearly hoping that this will shore up Trump's support on the far Right. In fact, it has already helped secure Trump's endorsement by former rival and right-wing Senator Ted Cruz.  But for all other Americans, the prospect of Trump nominees to the Supreme Court is truly frightening. This November, voters need to ensure that Donald Trump does not become President Trump.
Calling all HuffPost superfans!
Sign up for membership to become a founding member and help shape HuffPost's next chapter