The new Twitter website has begun rolling out and all should have it in the coming weeks.
Twitter CEO Ev Williams says the revamped site offers "a faster, easier, and richer way to discover what's new in your world." Among the changes from the old site are embeddable media and an improved emphasis on search.
What are the key features on the new Twitter you need to be aware of? Here are some we've discovered. Vote on your favorites! And if you have the new Twitter, let us know what we've missed!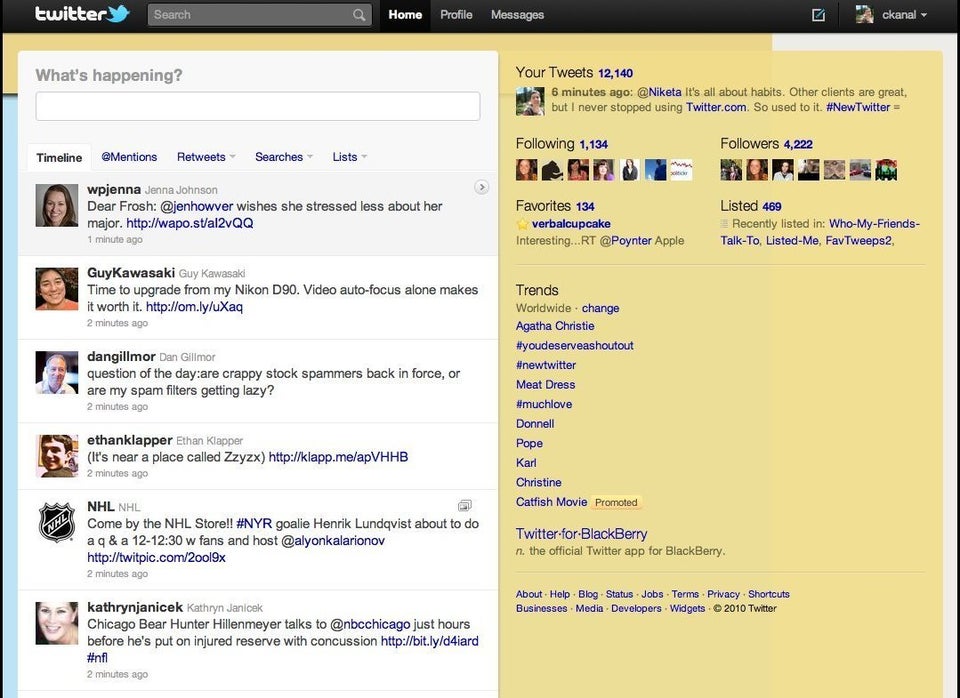 11 Things You Need To Know About The New Twitter
Popular in the Community