Latest campaign is part of a global push by the UN Human Rights Office to promote equal rights and fair treatment for lesbian, gay, bi, trans and intersex people around the world.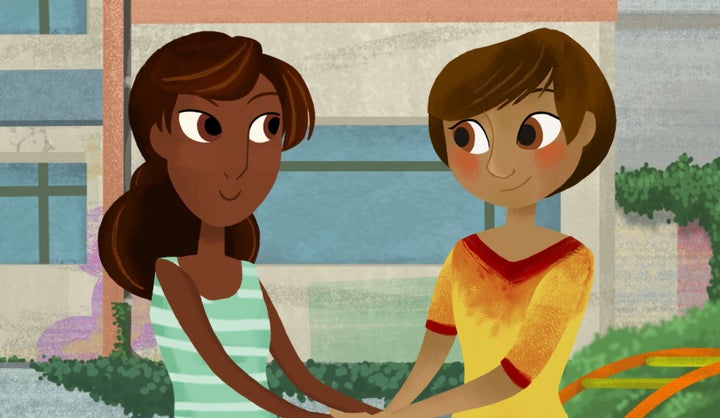 A new campaign from the United Nations Human Rights Office is calling on parents, teachers, school principals and governments around the world to play their part in tackling "a global scourge of bullying" that affects millions of lesbian, gay, bi, trans, intersex and queer youngsters.
Bullying isn't new, but there is now a growing recognition of its costs – and not just in developed countries. A recent UNESCO report found that children and young people in every part of the world are at heightened risk for frequent and sustained verbal and often physical abuse if they are seen as not fitting rigid gender stereotypes.
Whether verbal or physical, online or offline, such abuse causes lasting damage to individuals, their families and entire communities. Studies have shown that bullying, and the feeling of isolation that it generates, are a leading cause of depression and school drop-out among LGBTI and queer youth – sending many into a spiral that can end in self-harm or even suicide. UNESCO cites studies conducted in Belgium, the Netherlands, Poland, the United States, Thailand and Mexico which suggest that LGBT and other gender non-conforming students are two to five times more likely to contemplate or attempt suicide when compared with their peers.
To help raise awareness for its new campaign, the UN Human Rights Office turned to bestselling children's author Daniel Errico ("The Journey of the Noble Gnarble" and "The Bravest Knight Who Ever Lived") and Dublin-based animation house Kavaleer Productions. The result is "The Lesson" – a two-minute, bittersweet animated film that tells the story of a boy whose friendship with a girl becomes problematic when his mother sees her kiss another girl.
The message that the UN champions is familiar to parents the world over: children are watching. From a young age, kids take their cues, for better or worse, from the adults around them. This is especially true when dealing with attitudes towards diversity and differences. To paraphrase Nelson Mandela, children are not born hating one another; they learn to hate. And if they can learn to hate, then they can be taught to love.
To this end, the video is accompanied by a factsheet and landing page that offer messages for parents, peers, teachers and (because it's the UN…) governments. There are many ways to create change: from teaching empathy, to modeling respect in class and at home, starting a support group, standing up for those around you, and pushing for better training and learning materials in schools. But, parents, friends and teachers can't solve these problems alone. School managers and education ministries need to support these efforts by providing effective teacher training, overhauling curricula and working with law enforcement to improve student safety.
Global consensus can be hard to come by in the human rights field, but the UN is offering a goal that everyone should be able to support: making sure every child – gay or straight, trans or not – can grow up, live and learn without the threat of bullying and violence.
"The Lesson" and accompanying mini campaign have been produced as part of the UN Free & Equal campaign – a global drive for LGBTI equality launched and led by the UN Human Rights Office. For more information on UN Free & Equal, and to access and share campaign materials, visit www.unfe.org or follow the campaign on Facebook (facebook.com/free.equal) or Twitter (@free_equal).
Popular in the Community