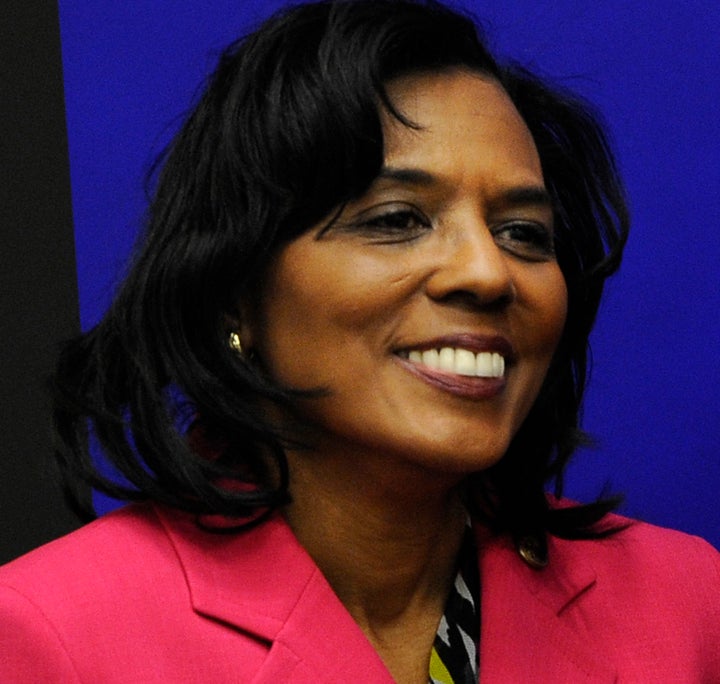 Jeion Ward wants to make sure her grandson gets it right.
When Virginia House of Delegates member overheard a discussion between her son and her 17-year-old grandson about how to handle being pulled over by a police officer, she felt a familiar sting. The conversation inspired Ward to introduce a bill, which was signed into law by Virginia Gov. Terry McAuliffe (D) on Monday, that aims to teach young drivers how to interact with the police.
"We had talked to our sons ― my husband and I did ― and we were having the same discussions over, so many years later," she told HuffPost.
Her son was passing on the exact same lesson he got from his father: Be respectful. Don't anger the cop. Make sure you stay polite. "The Talk" often cycles through generations in black families. A mom or a dad tells their children what their parents told them about how to handle being stopped by a police officer. They emphasize that any sudden movements, misperceived attitudes or just being pulled over by the right cop on the wrong day can result in a child not coming home.
But, this time around, Ward wanted to make sure her grandson was receiving the exact same information present in the state's drivers code. "And that's when I found out that there was nothing in the code that even talked about proper interaction with law enforcement if you're ever pulled over," she said.
The new law, which goes into effect on July 1, requires that driver education programs in the Virginia public school system teach students about "law enforcement procedures for traffic stops" along with the "appropriate actions to be taken by drivers during traffic stops, and appropriate interactions with law-enforcement officers who initiate traffic stops." The state board of education will work with the state police to make the changes to the education program.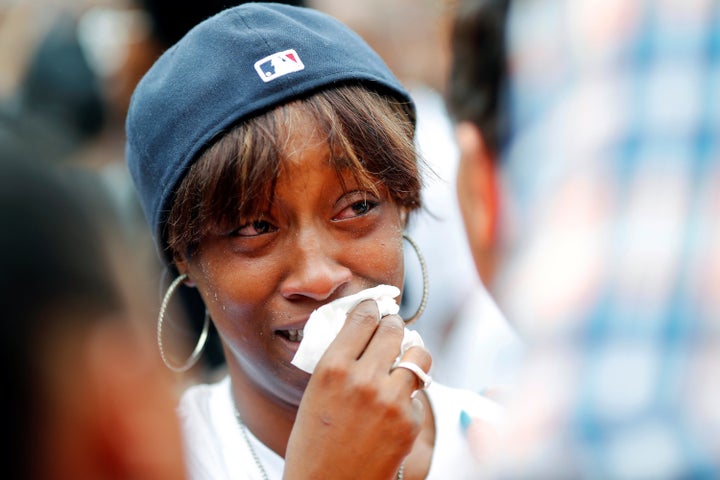 But this law has also prompted some skepticism. There has been plenty of well-publicized examples proving compliance won't save a black person from being killed by police.
Take Philando Castile, a 32-year-old black man who was shot and killed by a Minnesota police officer in July, as he followed the officer's orders. Castile, according to his girlfriend Diamond Reynolds, informed the officer that he had a concealed weapon and was licensed to carry before following the officer's command to show his driver's license.
Castile was shot as he reached for wallet.
"I've always told my son: The key thing in order to try to survive being stopped by the police is to comply. Whatever they ask you to do ― do it," said Valerie Castile, Philando's mother, in an interview with CNN following his death.
"Don't say nothing. Just do whatever they want you to do. So what's the difference in complying and you get killed anyway?" she said.
"The problem is police. The solution is creating laws that hold them accountable, not creating more laws of how we need to interact with them."
The cases of Walter Scott, Sam DuBose and countless others highlighted that police officer stops can be deadly for black folks. Black people are, by and large, more likely to interact with police and more likely to be killed than their white counterparts regardless of whether or not they pose a threat to an officer's life.
Although there was support for the law in the Virginia legislature, similar bills proposed around the country have drawn mixed reactions from black activists fighting against police brutality.
Kwame Rose, an activist in Baltimore, told HuffPost that teaching young drivers how to deal with police and traffic stops is just as important as teaching police how to not be biased against black people ― and that education can be the difference between life and death.
"Education is important to preserve life in black communities and make black people comfortable with driving," he said.
Mike Lowe, a black activist in San Antonio, doesn't think the bill will save anyone's life or protect black lives.
"The problem is police. The solution is creating laws that hold them accountable, not creating more laws of how we need to interact with them," he said. "If anything this bill fosters more respectability for police, while reinforcing societal norms of compliance."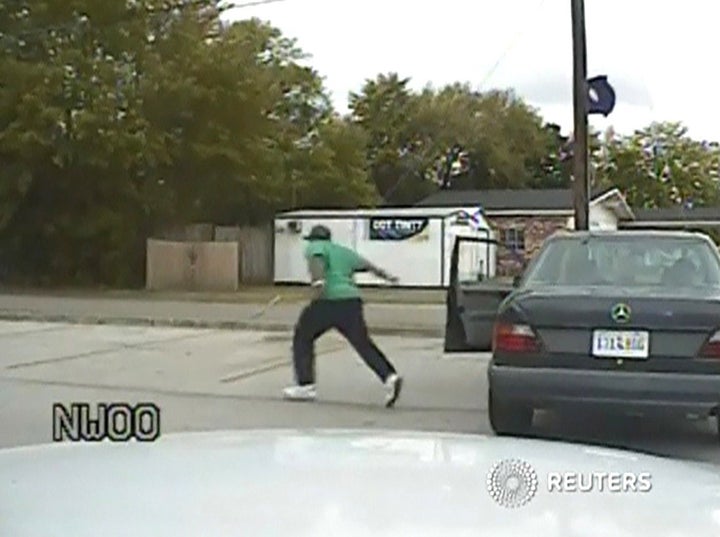 The national focus on police violence ― mainly scrutiny over the high rates at which black people are killed by police ― has increased tenfold since 18-year-old Michael Brown was shot and killed by a white police officer in Ferguson, Missouri in August 2014. And with the uprising of black community in protest to shooting came the so-called "Ferguson Effect," a theory that maintains cops are terrified to do their jobs because they may be accused of misconduct.
But Ward hopes the new law will lessen an officer's fear by teaching young drivers standard procedures.
"I'm hoping the law enforcement officer will walk up, see this child doing exactly what the curriculum told them to do and think 'I can relax. This child knows exactly what he or she is supposed to be doing.' And, perhaps, it will not escalate," said Ward. "I'm not naive. I'm really not. But I'm thinking, in more cases at least, that law enforcement will think they need not be as fearful."
If the new curriculum isn't designed to also train law enforcement officers on how to better handle stops, Ward is willing to pass a second bill that would make that happen. She also said there are other people working on bills that would help law enforcement officers de-escalate any problems that may occur.
"But that's not this bill," said Ward. "The purpose of the bill was ― I gotta protect these young drivers. Because my grandson was becoming this young driver. As a grandmother, your grandchildren mean the world to you."
"From the day he was born, I called him Grand Prince and that's what he is to me," she continued. "We just wanna make sure he has everything he needs as he enters into this new world of driving … Don't escalate it you know?"
"You hear so many stories about children who do things because they're scared. I don't want him to run. I just want him to get through with this stop. That's what I want for all children. Let's just move on from this stop. Don't escalate it. Don't make it into a tragic situation."
Before You Go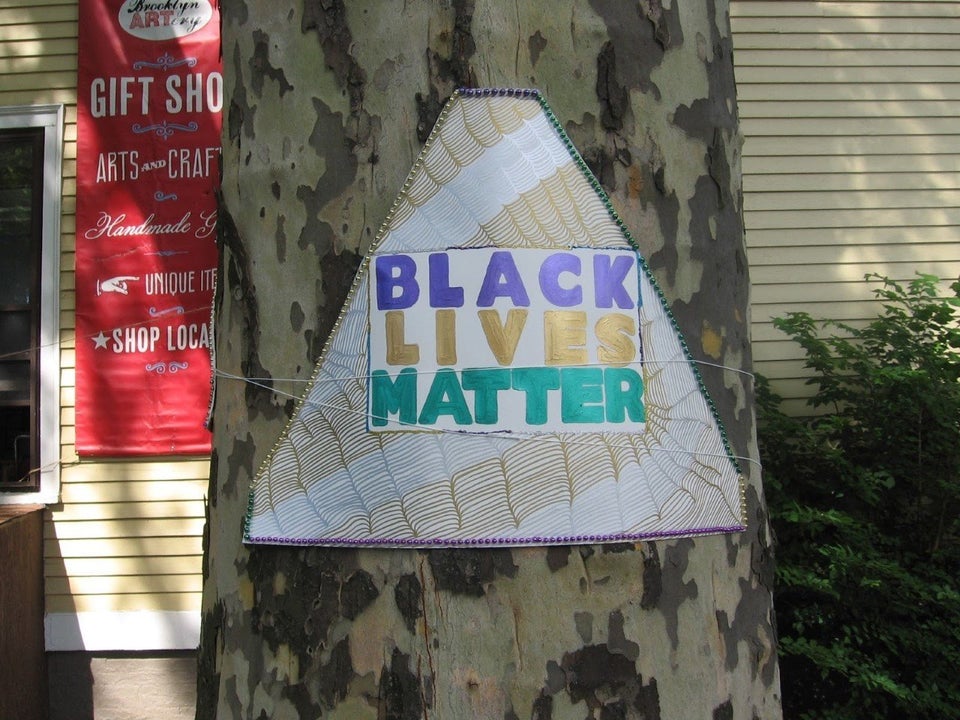 Black Lives Matter Art Show
Popular in the Community