 Vitaminwater fans are seething over recent changes to their beloved sports drink.
Quietly last month, the company began swapping out some sugar in Vitaminwater and replacing it with artificial sweetener in an aim to make the drink seem more healthful. The reformulated beverages, which contain stevia, are labeled "naturally sweetened."
The new version of the drink, produced by Coca-Cola subsidiary Glacéau, contains slightly less sugar, but the same amount of calories.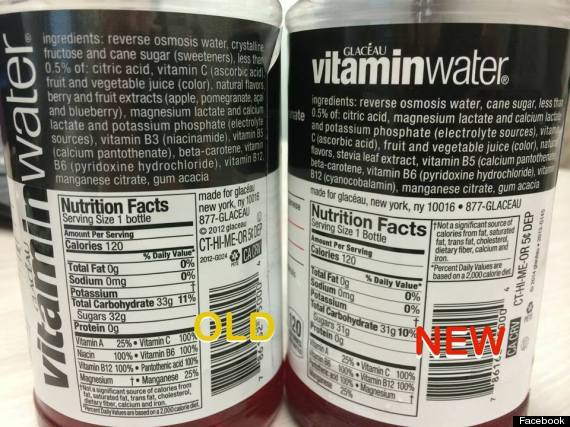 For the past two weeks, Vitaminwater's fans have pilloried the brand on Facebook, repeatedly complaining that the "naturally sweetened" bottles taste like "cough syrup" and "chemicals." One even compared the flavor to that of "bug spray."
The managers of Vitaminwater's page have been playing desperate damage control. Comments, hastily-written in lower-case letters, appear under almost all the complaints, thanking them for their feedback and inviting critics to call the company hotline.
Regardless, Coca-Cola expects most vendors to completely sell off their remaining inventories and replace it for the new formula by the end of the month, a spokeswoman said.
Since then the company has made moves to make the drink seem more healthful: In 2010 it launched Vitaminwater Zero, containing zero calories and entirely sweetened with stevia, a plant-based sweetener. Last year it introduced the reformulated original Vitaminwater in the United Kingdom.
Vitaminwater detractors aren't satisfied though. "It's still a high-sugar soft drink," Steve Gardner, litigation director for the Center for Science in the Public Interest, told HuffPost. "Now it's just junk plus stevia."

Related
Popular in the Community