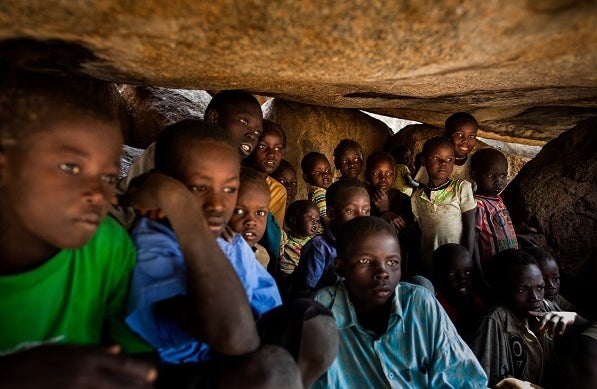 "We Who Remain," a virtual reality film debuting today, takes viewers inside the lives of four Nuba people – a mother, a soldier, a student and a journalist – in a way that its creators hope will stir greater awareness and connection to a conflict cut off from the world and regularly dubbed "forgotten".
Produced by Nuba Reports and Emblematic Group, the immersive experience into the heart of the Nuba Mountains in Sudan launches at South by Southwest (SXSW) film festival in Austin, Texas and on The New York Times Virtual Reality app.
The film is an attempt to reach and engage a wider audience on what has routinely been coined as the "forgotten" or "unheard of" conflict in the Nuba Mountains. With one of the worst press freedom rankings in the world, authorities effectively block both local and foreign media coverage of the conflict.
"Journalism is banned by the Sudan government," says Nuba Mountains journalist Musa John in the film. "There is no journalist who can report what is going on in the Nuba Mountains. This is why I decided to become a journalist."
John, known as "Mosquito" since people find him "buzzing here and there and everywhere," is well versed in the challenges the press face in the Nuba Mountains. Last year, Mosquito was severely injured while on assignment during an artillery shelling – the film documents his eventual recovery. "It was like I was in the grave and came back."
"We Who Remain" is the first character-driven virtual reality film from an active warzone. The film, shot during the 2016 fighting season, provides viewers a life-like glimpse into different perspectives of people living and enduring the Nuba conflict.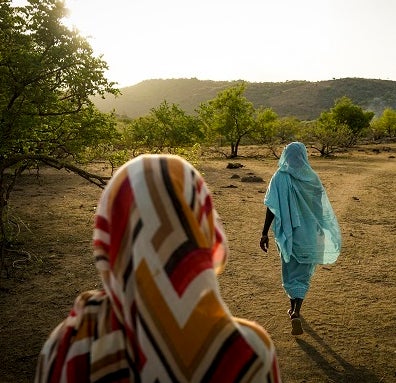 Like other current conflicts, the displacement of civilians is significant in the Nuba Mountains, with nearly 20 percent of the population affected, according to the UN. Many Nuba people are faced with the difficult choice to stay or to go. The subjects of the film have chosen to stay, to carry on with their lives in war – a dilemma more and more people face as the globe faces an unprecedented refugee crisis.
"I am not going to a refugee camp in someone else's country," says Hannan Osman, a mother who is forced to hide in caves with her children to avoid the bombs of warplanes. "I'm going to die in my country. If I die I die, if I live, I live."
Viewers step into the life of 15-year-old Jordania Jamal, a student who first experienced warfare during her exams as a child in elementary school. They meet rebel soldier Al Bagir Ibrahim Hamdan, who reluctantly fights in hopes of securing a better future. "We call it suicide," Ibrahim said, "but we accept this suicide for our people."
A temporary ceasefire this year has staved off bombings and fighting for now, but an enduring peace remains elusive. The Nuba people, including the four subjects of "We Who Remain," have in fact known more war than peace – the current conflict erupted after a short period of peace following decades of war. Yet, they still believe it is possible.
"Peace will find us here," Jordania says.
"We Who Remain" was produced in collaboration with The New York Times, AJ+, and Arte. It will be screened later this month at CPH: DOX in Copenhagen and RightsConn in Brussels.
The film is available on nytimes.com at this link and in the NYT VR app, which is free and available to download on the Play Store and App Store.
Related
Popular in the Community