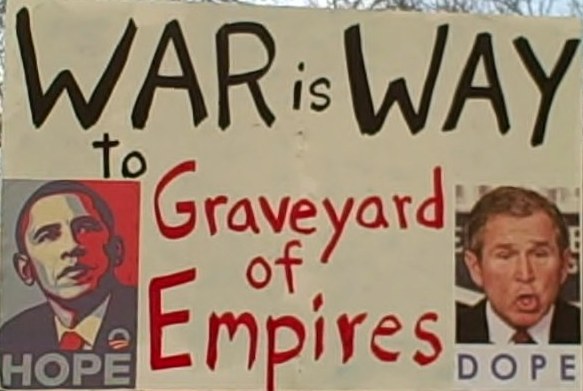 Today marked another day of protests in Minneapolis in opposition to Obama's decision to escalate the war on Afghanistan/Pakistan. Instead of the "taking to the streets" in downtown Minneapolis the night after the President's announcement, today's protest was held in early afternoon so there was much better light to display people's messages on a variety of homemade signs and large banners. Numerous speakers made it clear that no one in the crowd, which appeared to mostly consist of extremely disappointed Twin Cities residents who had previously supported and/or helped elect Obama, believed the flimsy justification he put forth in his speech that 100,000 troops are necessary to deal with the 100 Al Qaeda fighters which remain in Afghanistan-Pakistan. Speaker after speaker instead detailed how tripling the troop level made no sense strategically, militarily or politically and would prove horribly counterproductive to the goal of reducing terrorism.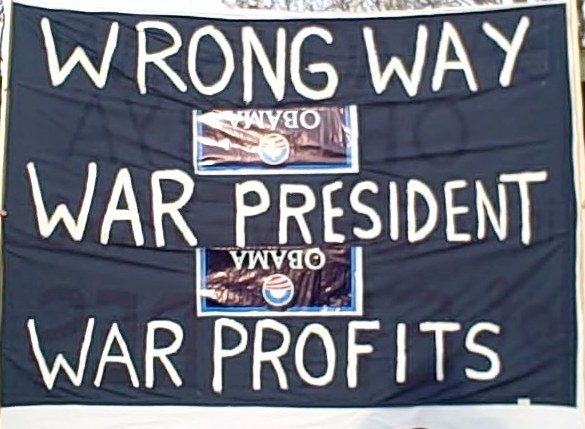 It's a terrible thing to have to witness another dangerous national mistake of this magnitude. As one person noted: "It's as if the United States is a ship damaged at sea, that has begun to take on water, and then, instead of changing course to head back to port, steers in the direction of the iceberg."
It's hard to know what else anyone can do to avert disaster but at least Obama has been warned.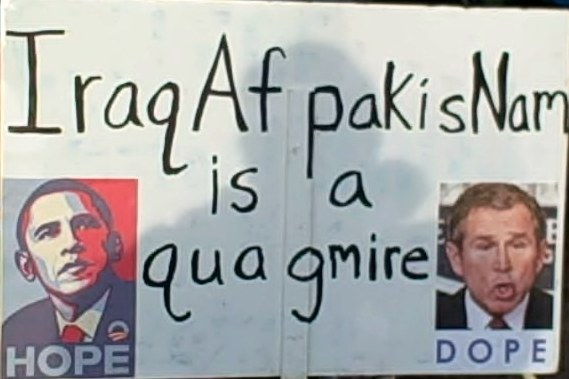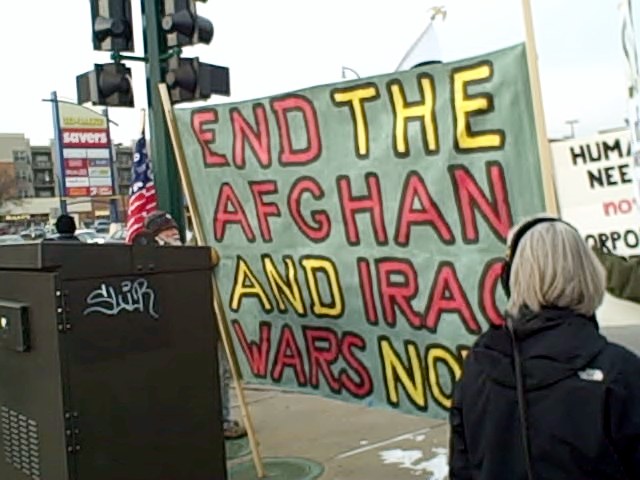 Calling all HuffPost superfans!
Sign up for membership to become a founding member and help shape HuffPost's next chapter