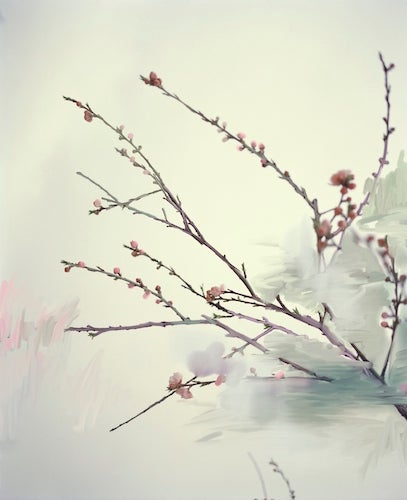 Sandra Kantanen sweeps wet photographic prints with a paintbrush, leaving brushstrokes across each image. She uses aluminum plates finished with varnish, forming smooth, substantial works that hover between panting and photography.
Influenced by Chinese landscape painting and Impressionism, she photographs the sacred mountains of China, seeking ideal forms. These mountains have been recorded for thousands of years, but due to tourism and pollution, archetypal views prove elusive.
"I'm not Chinese," she writes, "but I have been wondering where I got this overwhelming feeling of belonging in that culture. I somehow had to understand it. I felt this deep sorrow for something that was lost."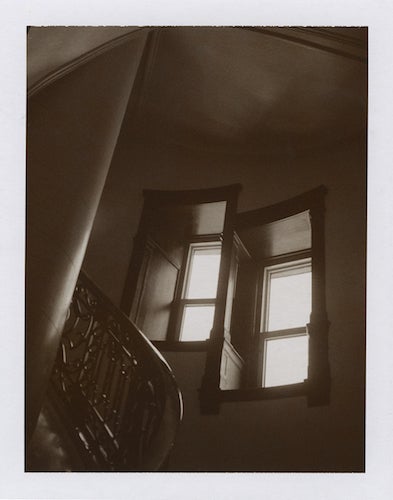 Deanna Pizzitelli feels at home in the analog world. After photographing using classical lighting, she makes salted paper prints. She wants her new work to look old, as if it has nearly faded away. Longing for a connection to the unknown, she is familiar with the feeling of wishing to be somewhere else. "My work," she says, "is a call back to older times."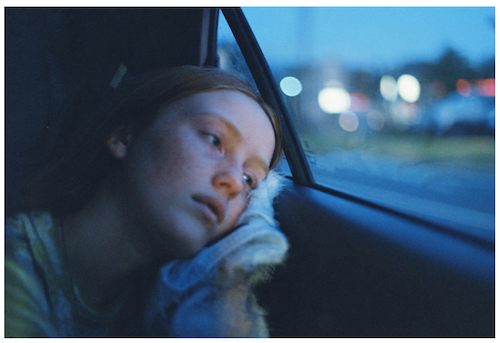 Petra Collins started photographing her teenage sister's circle of friends with disposable cameras. She now documents girls of her generation coming of age, with an eye to strength and non-conformity. Regardless of outward appearance, her subjects are made beautiful by her deeply honest portraits. Her work is unapologetic and sure of itself. "I think women always feel the need to ask for permission," she says. "I never asked for permission, I just started taking photos."
Nan Goldin and Cindy Sherman are inspirations, but she spends more time with film than photographs. She is drawn to Wim Wenders' narrative portraits of isolation and longing, deeply embedded in their settings. Collins' portraits take place in intimate female environments: the pink tiled showers of a girls' locker room, a young girl's bedroom strung with Christmas lights. "I've never really had a real sense of 'home,'" she says, "so looking at these places is my way of finding it."
Calling all HuffPost superfans!
Sign up for membership to become a founding member and help shape HuffPost's next chapter
This post was published on the now-closed HuffPost Contributor platform. Contributors control their own work and posted freely to our site. If you need to flag this entry as abusive,
send us an email
.