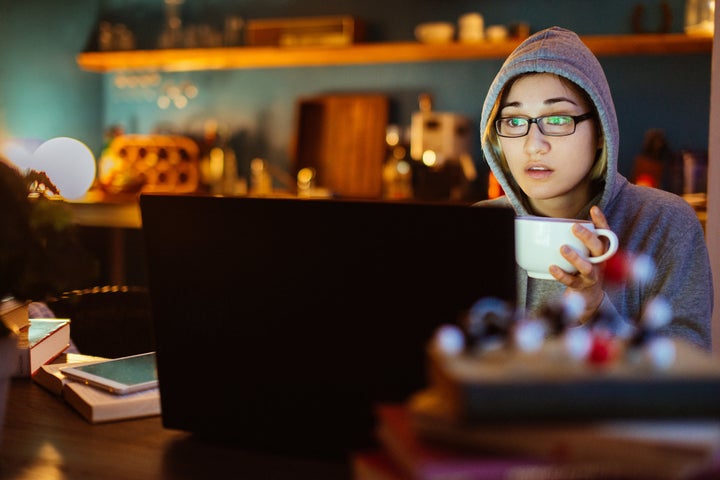 There's never been more great TV being created, but there's also never been more binge-watching. So what do you do when you're waiting for a new episode of "Atlanta" and you've already burned through the archives of "Game of Thrones," "Broad City," "Unbreakable Kimmy Schmidt," "Orange Is the New Black," "Transparent," and so on?
Stay calm: The world of digital video series doesn't end with Amazon and Netflix original offerings, nor even with all of "Seinfeld" appearing on Hulu. In recent years, the quality and quantity of indie web series has skyrocketed, and there's no limit to the brilliant entertainment you can find on Youtube, Vimeo, and even Facebook Video.
One problem: It's hard to find the best shows out there without a major network's publicity machine and press coverage.
To get a taste of all the web series the world has to offer, we checked out the slate of shows at Brooklyn Web Fest, which took place on Oct. 7 and 8 ― and we found a rich lineup of sketch comedy, romantic comedy, dark comedy, reality TV, and even drama.
As evidenced by well-known web series that ultimately were transformed into TV series, such as "Broad City" and "Awkward Black Girl" (the basis for Issa Rae's new HBO comedy "Insecure"), the format has the potential to offer greater opportunities to people of color, women, and other underrepresented groups often held back by traditional TV gatekeepers. Not only can artists simply make their own shows and put them out there for audiences to judge on merit, they can make shows that subvert stereotypes, take on touchy topics, and expand the world viewers are accustomed to seeing on screen.
In a BKWF panel on women creators Saturday, the panelists agreed that the ability to create their own series allowed them to explore roles and storylines that they often couldn't when auditioning for mainstream projects. Laura Hankin, the co-creator of "Emergency Contacts," recalled that she and her co-creator and co-star had become frustrated with the narrow range presented to young women like themselves during the audition process. "All the notices were like, 'Must be willing to be naked, no pay,'" she joked.
Veronica Dang, creator and star of "Subway: The Series," pointed out, "As an Asian-American actress, I'm often relegated" to stereotypical roles. She explained that she created the series to make more interesting material for herself ― in it, she plays a shy, anxious woman, the child of Pennsylvania Dutch Mennonites, who wants to make it in New York City.
In a panel on diversity in comedy, the panelists emphasized how they sought to push the envelope toward diverse and honest representation in their work. "I'm talking to black people," said Alex Ubokudom of "BOK TV." In traditional TV, he noted, a white audience is assumed; directing his web series to a black audience freed it from the stifling pressure to "explain blackness to white people." Melissa Mickens, the creator of "Shampagne," pointed out that she was able to decide to choose a cast and crew entirely composed of people of color.
While it's troubling that certain groups still struggle disproportionately to get their ingenious concepts picked up by networks, the compulsively watchable shows on display at the BKWF prove just how far talent and drive can go. And if hits like "Broad City" are any indication, the web series pool might just be where TV execs and viewers go for their next hot show.
To begin your journey into the weird and wonderful world of web series, we've recommended 21 of the top-notch shows screened at Brooklyn Web Fest 2016 for you to binge the next time you're jonesing for a new Netflix miniseries:
"47 Secrets To A Younger You"
Related
Before You Go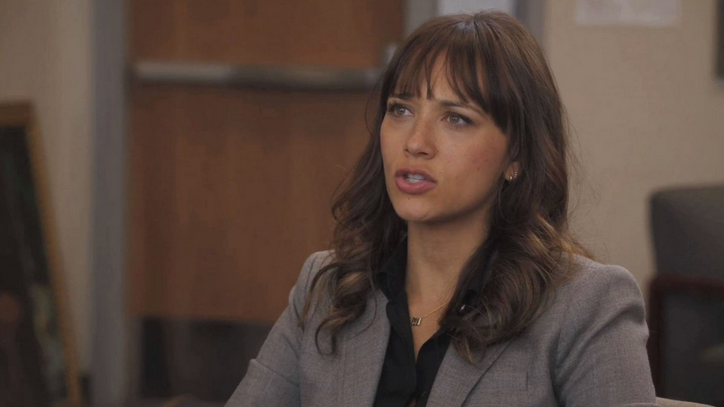 Feminist TV Guide 2016