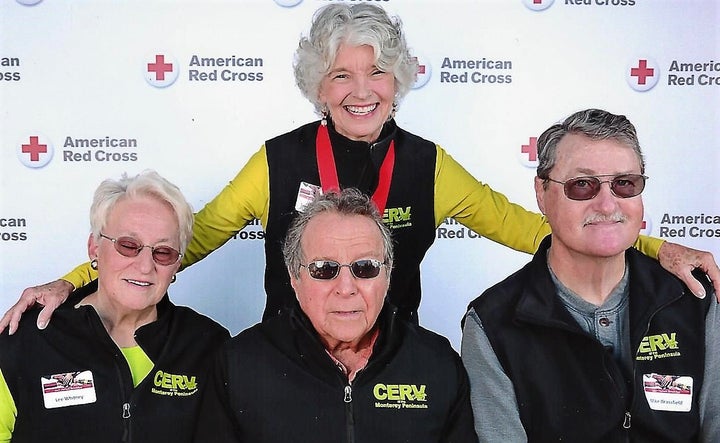 People with communication disabilities, such as ALS (Lou Gehrig's disease), Down syndrome, aphasia caused by a stroke, and some forms of cerebral palsy and autism, are the most vulnerable during and after disasters like Hurricanes Harvey and Irma. In many cases, these individuals get separated from their helpers, lose access to their speech-generating devices and their low-tech tools, and get relocated to places where they are unable to receive the proper support.
The United States Society for Augmentative and Alternative Communication (USSAAC), a 501©(3) non-profit established in the 1980s, has launched two websites through the San Francisco-based disaster relief portal Recovers.org, to help people with disabilities and their families who have been affected by Harvey and Irma.
"USSAAC's decision to launch its two Recovers sites," said Harvey Pressman, Co-chair of USSAAC's Hurricane Relief Committee, "came about through the confluence of two separate events: (1) Sarah Blackstone's earlier experiences managing an extensive and successful AAC recovery effort in Louisiana and Mississippi in the years following Hurricane Katrina and (2) her more recent experience in her own local area launching and managing a Recovers.org site in response to the most expensive wildfire in American history…."
"One mom in Texas has two children and one, age 6, has autism, is non-verbal and lost an iPad and apps in Hurricane Harvey," said Blackstone. "This mother also takes care of her grandfather who had a laryngectomy and cannot speak and is so weak he can no longer use his electrolarynx. So, two people in her household have severe communication disorders and she's now living in a hotel."
Pressman states that stories about people with communication disabilities in Florida are just starting to trickle in.
"A single mom," said Pressman, "with a child with autism and two other children with special needs wakes up to find her bottom floor flooded, the speech-generating device her autistic child uses to communicate under water, and the need to immediately evacuate."
"A woman," continued Pressman, "whose elderly dad lives with her and depends on an electronic device loses power."
"A family with a child with cerebral palsy is evacuated and has to leave behind a $6,000 speech generating device that has been destroyed in the storm," he added.
The Recovers.org site works as a network that matches both individuals and organizations to people who need help, as well as to people who can offer assistance.
"You go on and say 'I need…' or 'I can do this…' or 'I can contribute these items…' or 'I want to donate…' and, voila, things begin to happen," said Pressman.
USSAAC's Recovers.org sites have already received donations from two companies that produce Augmentative and Alternative Communication (AAC) products, Saltillo and Prentke Romich, as well as several monetary donations and volunteer hours from USSAAC members.
Pressman points out the need for donations is dire, as USSAAC provides a type of support not offered by any other type of nonprofit or agency.
"USSAAC has customized the general purpose Recovers.org portal to provide the highly specialized support and services that neither groups like the Red Cross nor other non-specific disability groups have the capacity to provide: the devices, tools and support services required by individuals with complex communication needs whose communication supports have been taken away by the disaster," he explained.
Blackstone, 73, and Pressman, 81, are a Monterey, CA-based couple who have dedicated their lives to helping people with disabilities. Blackstone is an international expert in the field of augmentative and alternative communication and Pressman is an educator who has run employment projects for people with disabilities.
Also, please watch this video clip, which was made to honor Sarah Blackstone as a Red Cross Disaster Services Hero.
Belo Cipriani is a disability advocate, a freelance journalist, the award-winning author of Blind: A Memoir and Midday Dreams, and the spokesperson for Guide Dogs for the Blind. Learn more at www.belocipriani.com.
Related
Popular in the Community