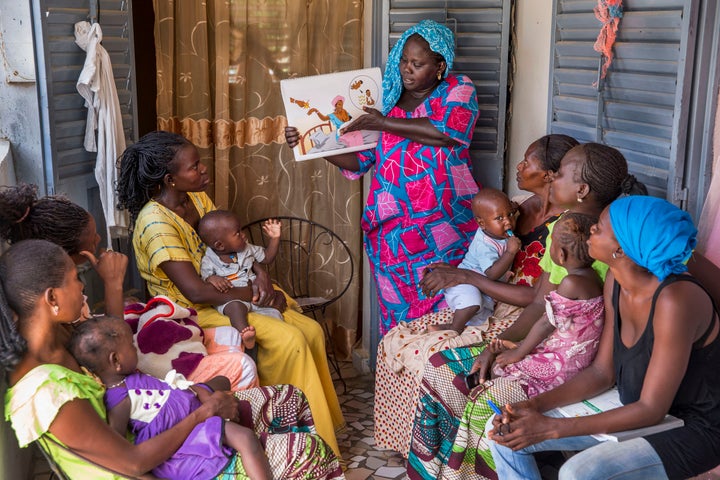 A month ago I downloaded all the CVs and applications of the three shortlisted candidates for the new WHO director general. I immediately noted that Dr. Tedros Adhanom Ghebreyesus was the only one who directly called out the need to bolster the frail health frontlines of many poor countries. As an infectious disease epidemiologist who works with Ministries of Health in low-income countries and WHO regional offices, I am keenly aware that the leader of WHO will have a huge impact on my partners and my work.
In light of an impending pandemic of all pandemics, the world needs this bold and precise assessment of the global health system. We need to strengthen local (i.e., in-country) capabilities to detect and respond to potential health events that have mass consequences—diseases ranging from SARS to cholera. As the former Ethiopian Minister of Health, Dr. Tedros has first-hand knowledge of how communities are integral to detecting outbreaks earlier and executing health initiatives. Ethiopia has one of the best and most progressive community health programs; the now famous all-female "army" of health workers was developed under the strong direction from then Minister Tedros.
The value of this pioneering insight and championing of community health workers is priceless. We know from recent pandemics that when global entities merely ship in foreign experts to address local emergencies, communities can resist, foreign workers can exacerbate the problem, and severe consequences can arise. For example, during the Ebola outbreak in 2014, fearful residents in Guinea attacked and killed a delegation of health workers and journalists. Late last year, the U.N. finally apologized for its role in Haiti's 2010 cholera outbreak—a disease that had been eradicated from the country and was brought by foreign aid workers who failed to follow protocols when disposing of wastewater. Dr. Tedros' appreciation for local capacity could shift the current dynamic in response measures and avoid these types of clashes.
Dr. Tedros' hard-won wisdom of the inner workings of a ministry of health is an advantage that his two competitors lacked. His ability to anticipate the challenges and needs that national health programs would face in providing and maintaining health services and public health systems will be useful in leading the WHO. With a Ph.D. in community health, Dr. Tedros brings a fresh perspective to a large and sometimes unwieldy organization. I'm hopeful that the WHO under his leadership will embrace local led initiatives and foster public-private collaborations to meet the health needs of all people. The same man who revolutionized health care in Ethiopia by creating a grassroots, para-medical cadre of all-female community health workers wins my confidence as the best-positioned to stop another outbreak in its tracks.
Dr. Tedros steps into a WHO that must undergo significant reforms in order to define its role in coordinating global responses during health emergencies. To do this, WHO must work before times of crises to restore its authority in coordinating and directing these multi-institutional partnerships. Though this is no easy task, it seems that Dr. Tedros embraces these challenges and his experience in leading other multilateral organizations suggests he can help make the WHO leaner and less bureaucratic, and thus a more responsive organization connected to the realities on the ground. In addition, he brings the experience of reforming Ethiopia's resource-constrained health system and proficiency in diplomacy ― key skills that are critical for the director general position.
Considering WHO's reputation has been damaged as a result of its inadequate response to the Ebola outbreak and the continued indictments about poor management of donor funds, Dr. Tedros has a mammoth job ahead of him. Dr Tedros also enters the post under some controversy; his alleged reluctance while health minister of Ethiopia to declare cholera epidemics during his tenure is a contentious point that some critics cite as a case against him. If he is vocal about shunning this practice and remains transparent going forward, he should be able to overcome this and work effectively with country governments.
Finally, not unlike President Obama, Dr. Tedros must carry the added hefty mantle of hope and scrutiny that comes with being the first African director general. He steps into a precarious world of populism, corruption, and insulation—can he present himself as a change agent that others will embrace? My fingers (and toes) are crossed—perhaps this election signifies that he is exactly what WHO needs for such a time as this. After I read through the three CVs several weeks ago, it was Dr. Tedros who had earned my vote— if I had one to submit. A lot is resting on the hope that World Health Assembly and I got it right.
Dr Ngozi Erondu is an infectious disease epidemiologist and assistant professor at the London School of Hygiene and Tropical Medicine. She is an expert health systems research in low- and middle-income countries. Follow her on Twitter @udnore
Related
Popular in the Community