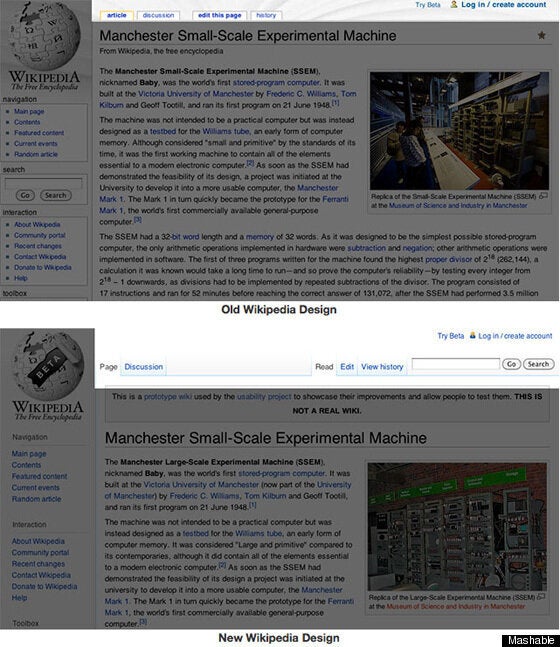 Wikipedia is getting a fresh look.
Wikipedia's new layout, called 'Vector,' will be rolled out on April 5, and the design changes are geared at improving the user experience and enabling people to make edits.
Wikipedia explains on its Usability Initiative blog why the rediesign is being implemented:
When knowledgeable people cannot participate in editing Wikipedia because they find it too confusing or difficult to edit articles, it is a serious problem that undermines the potential quality, breadth and depth of the content that we can offer to you. In other words, even if you don't contribute content, the easier we can make it for knowledgeable people to join our projects, the more useful our resources become to you.

When it was first developed, the software running Wikipedia was considered reasonably user-friendly. By today's standards, it is not as streamlined nor user-friendly as other software. That's why we're making a series of important changes, beginning with the first release of new software in April, to make Wikipedia better.
Wikipedia hopes that its new layout will encourage a greater variety of 'experts' to contribute to and edit the online articles. Currently, as the Guardian reports, three-quarters of Wikipedia updates are 'made by men, who are on average 25 years old."
See a preview of Wikipedia's forthcoming 'Vector' layout below (via Mashable and Switched) and more 'before-and-afters' on Mashable here.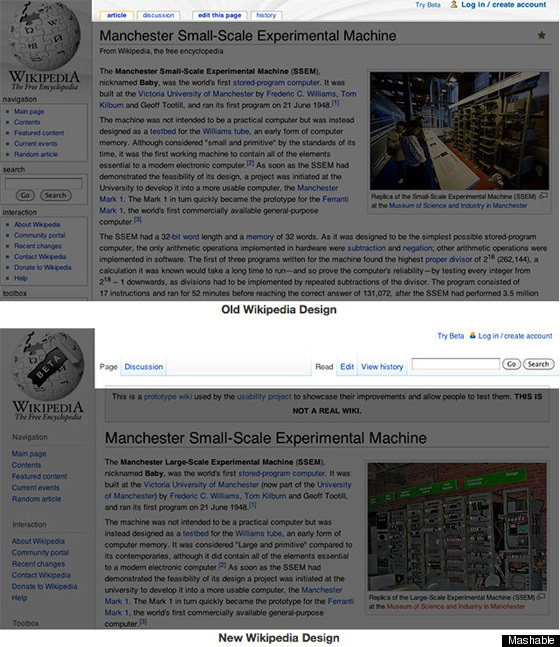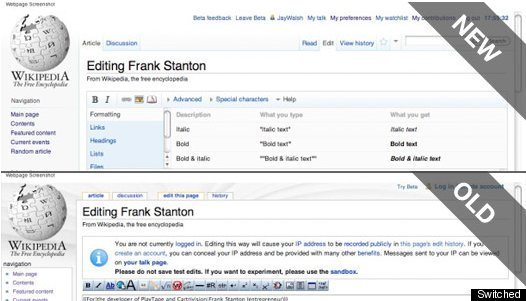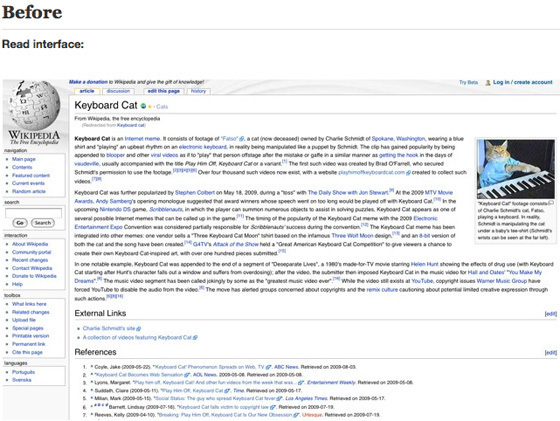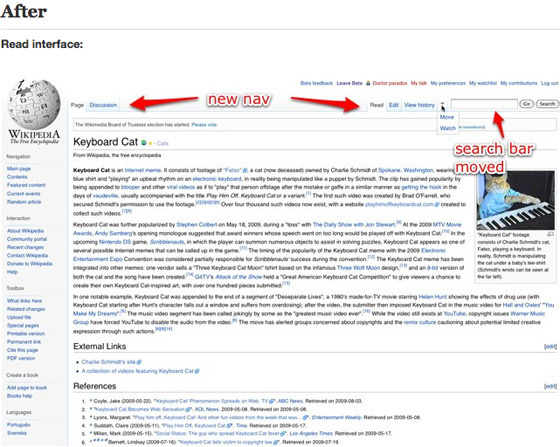 Popular in the Community