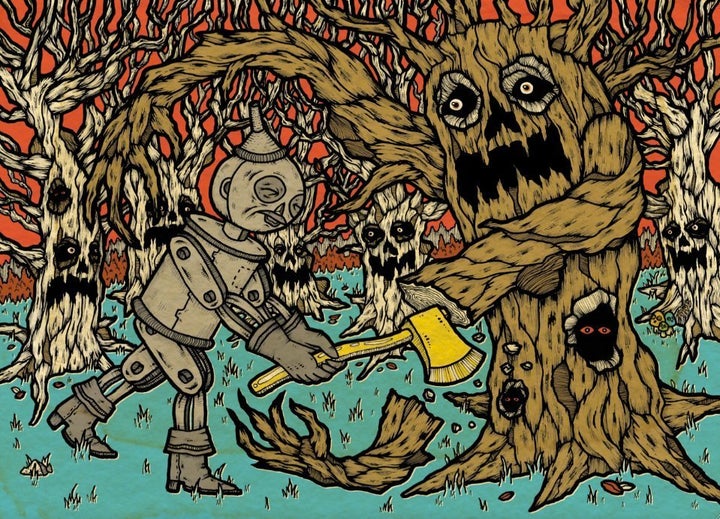 In your own words, what is this book about?
I think The Wonderful Wizard Of Oz is about adventure, friendship, and bravery. Oh, and flying monkeys. Can't leave those guys out.

What was the mood, theme or specific moment from the text you depicted with this cover?
I worked with the editor and book designer at Harper Design (Elizabeth Sullivan and Iris Shih) and we decided that an invented scene incorporating all of the main characters from the book along with the iconic tornado and yellow brick road would probably have the most punch in terms of immediate recognizability.

What inspires your design?
Memories of my favorite children's book illustrations and skateboard graphic design from the 1980s.

What is your previous design experience, with books and otherwise?
I co-own a skateboard brand called Roger Skateboards and I do about 95% of the designs for the company. I've also worked as a staff illustrator for Thrasher Magazine for almost a decade. The only other book project I've worked on thus far in my career is a book of my own fine art titled There's Nothing Wrong With You. (Hopefully) which I designed. It was published in 2009 by Gingko Press in association with Upper Playground.

What was the biggest challenge in designing this cover/art for this book?
I think the biggest challenge with the entire Oz project, cover included, was coming up with my own visual interpretation of a story that is so familiar and celebrated in our culture. I wanted to characters to be identifiable, but I didn't want to tread on other illustrator's work too heavily. Hopefully I found a happy medium between something familiar and something contemporary.

Did you consider different ideas or directions for this cover and your other art in the book? Are you happy with the final decisions as it ran?
We settled on a concept before I began making sketches, so this was the only direction we put work into. The illustration was fairly difficult for me to execute though and it took a few attempts before I was happy with the way all of the elements fit together.
Why redo the art for such a classic book?
Because I wasn't available in 1900 to illustrate the original version.
What is the most important element of a successful book cover?
No misspelled words.

What are some of your favorite book covers or illustrated books?
Dr. Seuss has some really beautifully simplistic covers that I love. I really like the 50th Anniversary Edition of Animal Farm illustrated by Ralph Steadman, but more for the interior illustrations than specifically the cover. One of my favorite books (cover and interior design included) is Security Is A Thumb And A Blanket by Charles M. Schulz.

Do you judge books by their covers?
Yes. By their covers and by the stuff inside of them.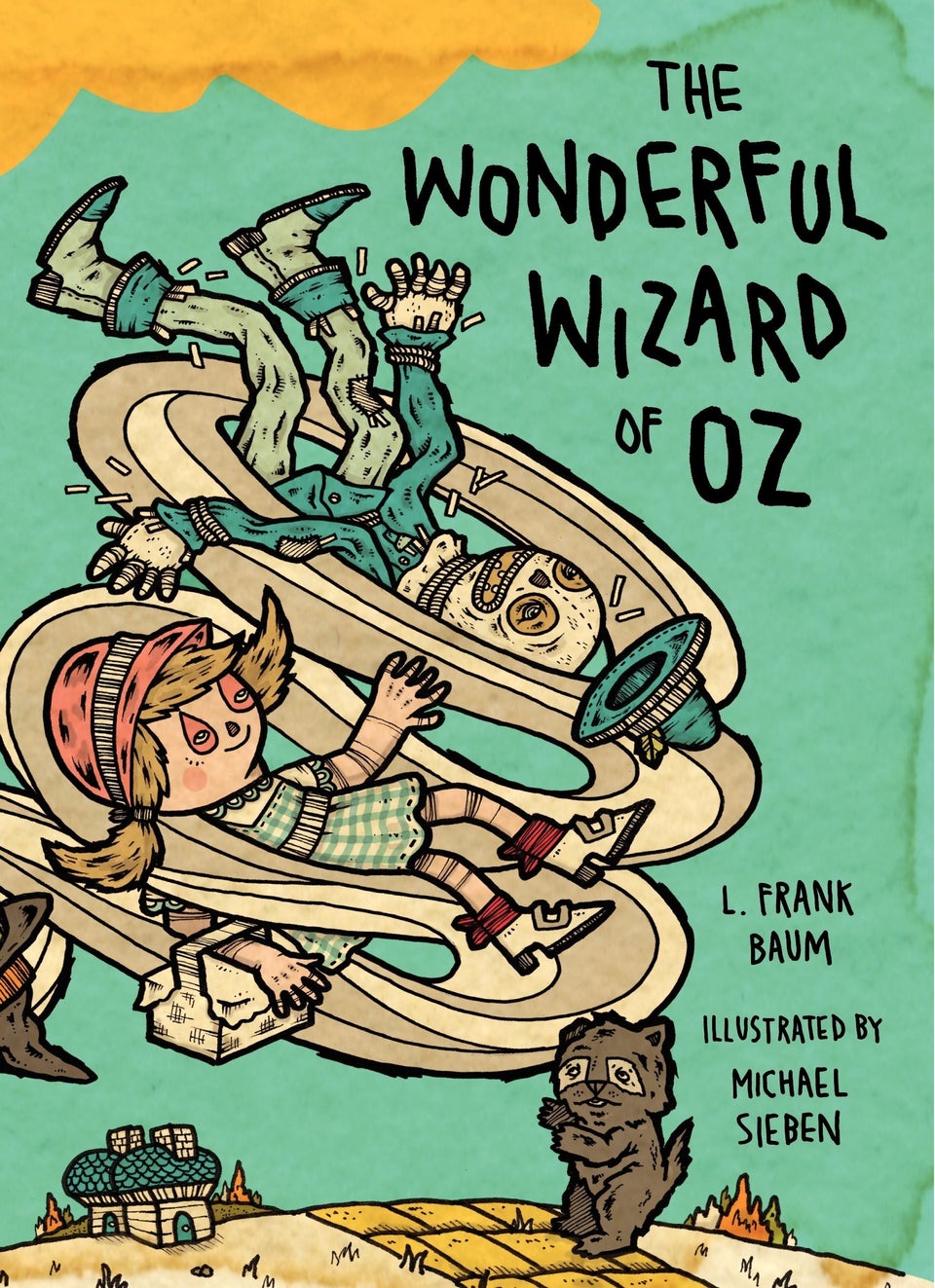 New Edition Of 'Wizard of Oz'