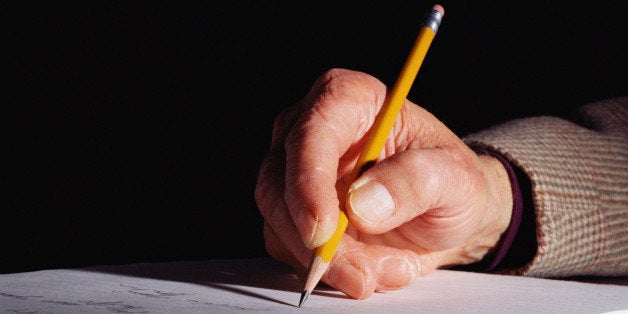 In the unlikely event that your well of reading recommendation resources has run dry, we've gathered together to-read lists from a handful of esteemed literary magazine editors. Below, the editors of Narrative Magazine, A Public Space, AGNI and The Southern Review have suggested emerging storytellers to keep an eye on. Unusual friendships and dark biblical allusions abound in these stories by young writers.
While The Southern Review has published some big names in literature (we've featured something like 17 of the 20 U.S. Poet Laureates, starting with the first -- and our founder -- Robert Penn Warren), we consider publishing new writers an important part of our mission, too. One such find is a recent publication of a personal essay by Hafeez Lakhani in the autumn 2014 issue. You can listen to it on SoundCloud. An adapted excerpt from his unpublished memoir, The Bright Places This Place Leads To, Hafeez floored me, especially with how many cultural intersections he pulled into a few pages: the Muslim immigrant experience in America in the 1990s (with a bit of Miami flair thrown in), being a kid hooked on football, fantasizing about fast cars, and singing along to Skee-Lo while figuring out how to grow up. It's funny and poignant and you learn a bit of Urdu, too. Last I heard he was shopping the memoir to publishers; I hope he finds a buyer soon because we should all read more of his work.
Chloe Honum is a tremendously talented poet who we've had the chance to publish a few times now. Her first collection, The Tulip Flame, came out in 2014 to many well-deserved accolades across the poetry world, including praise from Pulitzer winners Claudia Emerson and Tracy Kidder. Trained as a ballet dancer, you can sense an almost muscular, but always graceful, control in her lines; the emotional register is as powerful and lithe as a leaping dancer. Chloe tells me she is working on a memoir about growing up in New Zealand and her mother's suicide: I suspect it may be a tough read but know it will be a beautiful one.
We're excited to bring much-deserved attention to Austin Smith, whose 2014 Narrative Prize–winning story "The Halverson Brothers" captivated us when it came across our desks this year. It's a dark tale with echoes of the biblical -- the brothers' rivalry hearkens to Cain and Abel, Jacob and Esau -- and the style evokes such literary greats as Salter, Maxwell, and Berry. Austin is equally adept in the world of verse; his poetry collection Almanac (2013) was chosen for the Princeton Series of Contemporary Poets. I hope to see much more from this dedicated young author.
Another writer to watch out for is Adam O'Fallon Price, a fiction instructor at Cornell. He submitted the wry yet melancholy "Objects of Desire" to our iStory contest and impressed our team, including guest judge Ann Beattie. Ann wrote, "You have to read the whole story as if you're the cinematographer: now here, now there, what's happening off-camera." That kind of movement is difficult to achieve in 150 words, but Adam managed to fit a whole world into a small space.
One new writer we're particularly excited by at A Public Space at the moment is Vanessa Hutchinson, who is working on a debut collection of short stories about communities of color, with a particular focus on the Caribbean Diaspora living on the East Coast. Earlier this year, Vanessa was selected as one of our A Public Space Emerging Writer Fellows for 2014, from a pool of 1,200 applicants, and became our first writer-in-residence at our offices in Brooklyn. Under the Emerging Writer Fellowship, Vanessa is currently being mentored by Yiyun Li, who is a longtime contributor to the magazine. Vanessa's writing is unusual and invigorating and "Hairoun", a story she has been working on with Yiyun and our Founding Editor Brigid Hughes, will soon appear in A Public Space.
Recently I've also been interested to come across the work of a young Iowa Writers' Workshop graduate named Anna Noyes. This year Anna signed with the literary agent Claudia Ballard at William Morris Endeavor, and is working on a debut collection of stories and a novel. One of her first published stories will appear in the next issue of A Public Space, and I think her debut book, when Claudia sends it out, will excite a lot of editors. She has a terrific command of voice, a natural sense of rhythm, and she writes about friendships in close-knit communities with unusual insight. There are elements of Alice Munro to the storytelling, but she also has a distinctive ability to blend quiet moments with raucous ones, and the surreal with the real. A writer to watch.
In her essay "Longing and Other Dimensions" in AGNI 79, Mairead Small Staid writes, "Our bodies might be confined to three dimensions, but our minds are not. We are cursed with brains capable of imagining worlds, experiences, and sensations we cannot create or possess. We can fathom a fourth dimension, and a fifth, and a sixth, though we cannot find them." An essayist and a poet, Staid draws from, burrows into, and weaves together a vast range of topics: her AGNI essay explores Marcel Duchamp, chess, Lewis Carroll, mirrors, geometry, and John Cage, among other things, and her poem "Better" in Ploughshares's Winter 2014-2015 issue unflinchingly declares as its subject nothing less than "Life, the devil you know." Even more remarkably, though, in Staid's work we hear a spirit animated by the persistent search for new dimensions to fathom and conjure on the page. 
D. A. Powell describes Meg Day as "a poet whose fearless heart is tethered to the world." When I think about her work, I find myself riffing on this line from Powell with some of Day's own words in mind. One is the phrase "I imagine," which occurs twice, like lit beacons, in Day's poem "Ghazal for Finally Leaving What Has Already Left" (you can read it in AGNI 80, and in Day's first full-length book, Last Psalm at Sea Level, winner of the 2014 Barrow Street Press Poetry Prize). The other is the phrase "space for betweenity" which is how Day describes her work and vision for poetry. "I like different and deeper investigations," Day says when talking about the title of Last Psalm at Sea Level in an interview with Belo Cipriani: "I'm interested in remaking god again and again through language. I'm interested in reclaiming the divine for poets who look upward when they write." Startling, stirring, and deeply felt, Day's "revelations," as Afaa Michael Weaver calls her poems, leap from and into the in-between spaces in our lives, minds, hearts, and bodies, singing and humming like "electricity -- a current." 
-Sumita Chakraborty, Assistant Poetry Editor of AGNI

Calling all HuffPost superfans!
Sign up for membership to become a founding member and help shape HuffPost's next chapter
BEFORE YOU GO
PHOTO GALLERY
8 Books By Women You Should Definitely Read