February is a great month for readers of young adult books!
There's a plethora of new releases coming out this month, and below you'll find a few we're most excited about. We included each book's publisher description, release date, and related books as well. Enjoy!
Red Queen by Victoria AveyardGraceling meets The Selection in debut novelist Victoria Aveyard's sweeping tale of 17-year-old Mare, a common girl whose once-latent magical power draws her into the dangerous intrigue of the king's palace. Will her power save her or condemn her?
Mare Barrow's world is divided by blood -- those with common, Red blood serve the Silver- blooded elite, who are gifted with superhuman abilities. Mare is a Red, scraping by as a thief in a poor, rural village, until a twist of fate throws her in front of the Silver court. Before the king, princes, and all the nobles, she discovers she has an ability of her own.
To cover up this impossibility, the king forces her to play the role of a lost Silver princess and betroths her to one of his own sons. As Mare is drawn further into the Silver world, she risks everything and uses her new position to help the Scarlet Guard -- a growing Red rebellion -- even as her heart tugs her in an impossible direction. One wrong move can lead to her death, but in the dangerous game she plays, the only certainty is betrayal.
Similar books: Snow Like Ashes, Poison Study
Release date: February 10, 2015
The Last Time We Say Goodbye by Cynthia HandFrom New York Times bestselling author Cynthia Hand comes a gorgeous and heart-wrenching story of love, loss, and letting go.
Since her brother, Tyler, committed suicide, Lex has been trying to keep her grief locked away, and to forget about what happened that night. But as she starts putting her life, her family, and her friendships back together, Lex is haunted by a secret she hasn't told anyone -- a text Tyler sent, that could have changed everything.
In the tradition of Jay Asher's Thirteen Reasons Why, Gayle Forman's If I Stay, and Lauren Oliver's Before I Fall, The Last Time We Say Goodbye is a thoughtful and deeply affecting novel that will change the way you look at life and death.
Other books by Cynthia Hand: Unearthly
Release date: February 10, 2015
The Shadow Cabinet by Maureen JohnsonRory and her friends are reeling from a series of sudden and tragic events. While racked with grief, Rory tries to determine if she acted in time to save a member of the squad. If she did, how do you find a ghost? Also, Rory's classmate Charlotte has been kidnapped by Jane and her nefarious organization. Evidence is uncovered of a 40-year-old cult, ten missing teenagers, and a likely mass murder. Everything indicates that Charlotte's in danger, and it seems that something much bigger and much more terrible is coming.
Time is running out as Rory fights to find her friends and the ghost squad struggles to stop Jane from unleashing her spectral nightmare on the entire city. In the process, they'll discover the existence of an organization that underpins London itself -- and Rory will learn that someone she trusts has been keeping a tremendous secret.
Other books in this series: The Name of the Star, The Madness Underneath
Release date: February 10, 2015
My Heart and Other Black Holes by Jasmine WargaSixteen-year-old physics nerd Aysel is obsessed with plotting her own death. With a mother who can barely look at her without wincing, classmates who whisper behind her back, and a father whose violent crime rocked her small town, Aysel is ready to turn her potential energy into nothingness.
There's only one problem: she's not sure she has the courage to do it alone. But once she discovers a website with a section called Suicide Partners, Aysel's convinced she's found her solution -- Roman, a teenage boy who's haunted by a family tragedy, is looking for a partner. Even though Aysel and Roman have nothing in common, they slowly start to fill in each other's broken lives. But as their suicide pact becomes more concrete, Aysel begins to question whether she really wants to go through with it. Ultimately, she must choose between wanting to die or trying to convince Roman to live so they can discover the potential of their energy together.
Similar books: Thirteen Reasons Why, The Impossible Knife of Memory
Release date: February 10, 2015
The Ruby Circle by Richelle MeadThe epic conclusion to Richelle Mead's New York Times bestselling Bloodlines series is finally here...
Sydney Sage is an Alchemist, one of a group of humans who dabble in magic and serve to bridge the worlds of humans and vampires. They protect vampire secrets -- and human lives.
After their secret romance is exposed, Sydney and Adrian find themselves facing the wrath of both the Alchemists and the Moroi in this electrifying conclusion to Richelle Mead's New York Times bestselling Bloodlines series. When the life of someone they both love is put on the line, Sydney risks everything to hunt down a deadly former nemesis. Meanwhile, Adrian becomes enmeshed in a puzzle that could hold the key to a shocking secret about spirit magic, a secret that could shake the entire Moroi world.
Other books in this series: Bloodlines, The Golden Lily
Release date: February 10, 2015
The Sin Eater's Daughter by Melinda SalisburySeventeen-year-old Twylla lives in the castle. But although she's engaged to the prince, Twylla isn't exactly a member of the court.
As the Goddess embodied, Twylla instantly kills anyone she touches. Each month, she's taken to the prison and forced to lay her hands on those accused of treason. No one will ever love a girl with murder in her veins. Even the prince, whose royal blood supposedly makes him immune to Twylla's fatal touch, avoids her company.
But then a new guard arrives, a boy whose easy smile belies his deadly swordsmanship. And unlike the others, he's able to look past Twylla's executioner robes and see the girl, not the Goddess. Yet Twylla's been promised to the prince, and knows what happens to people who cross the queen.
However, a treasonous secret is the least of Twylla's problems. The queen has a plan to destroy her enemies, a plan that requires a stomach-churning, unthinkable sacrifice. Will Twylla do what it takes to protect her kingdom? Or will she abandon her duty in favor of a doomed love?
Similar books: The Girl of Fire and Thorns, Touch of Power
Release date:
February 24, 2015
___________________
Also on The Huffington Post: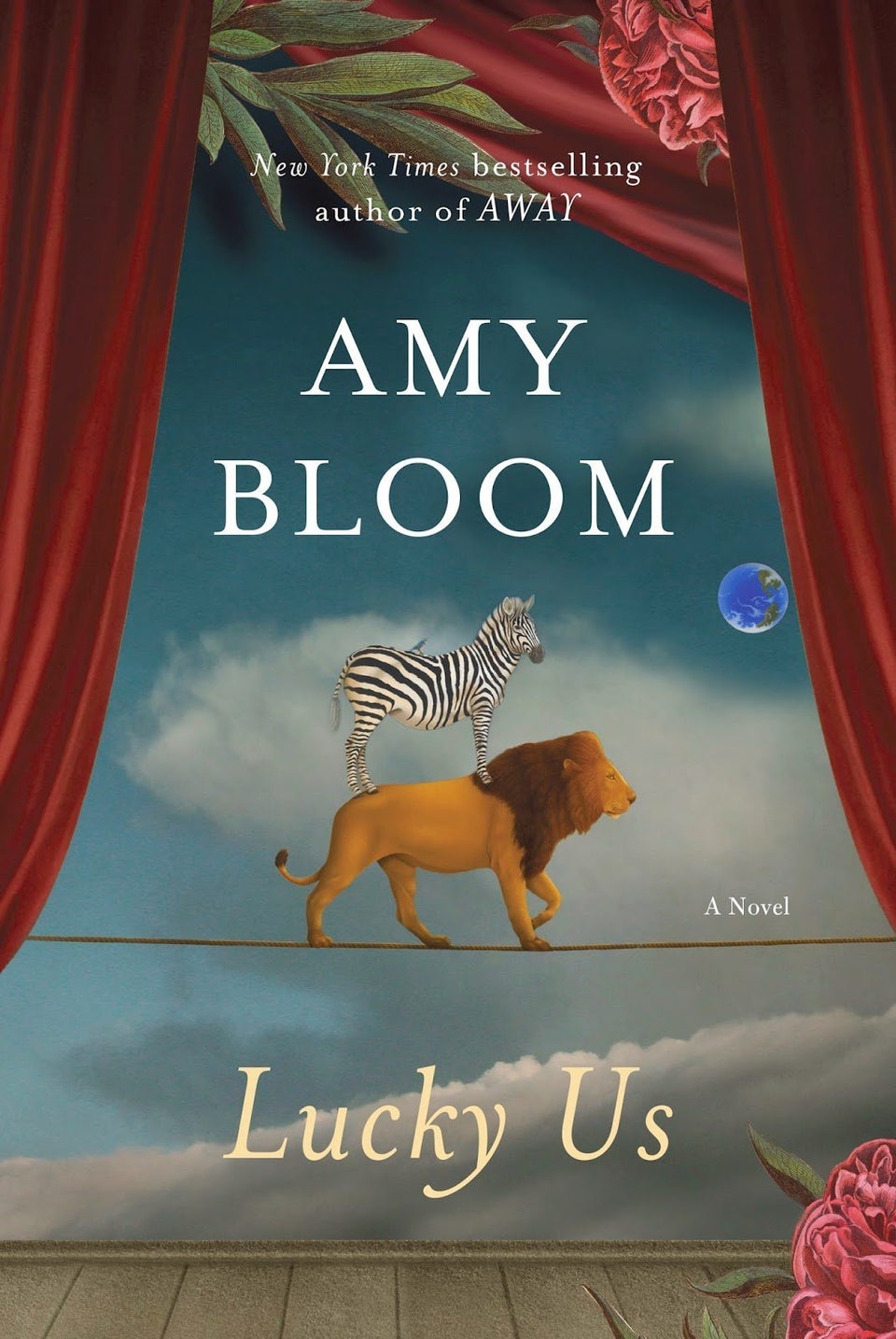 Books You'd Recommend To Anyone
Related
Popular in the Community