Yahoo's new messaging app might be the closest the tech giant has come to making a product that could shore up its fortunes in a increasingly mobile world.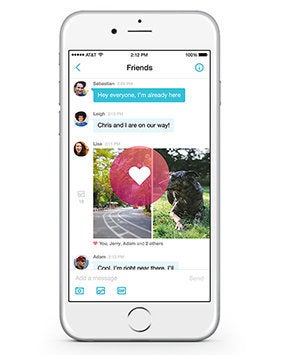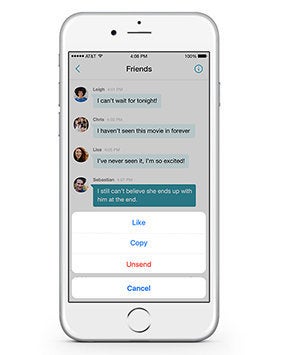 The app, which is now live for iOS and Android, adapts features from existing messaging apps: disappearing messages from Snapchat, group messaging from WhatsApp and photos from, well, everyone. Desktop users can also visit the service's new website to use Messenger in their browser.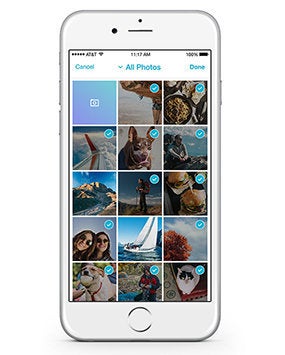 The new Yahoo Messenger also lets users send animated GIFs and hundreds of photos at once. Yahoo's product team says the new Messenger will synchronize messaging across mobile apps and the new website.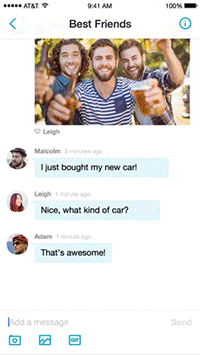 Yahoo, which celebrated its 20th anniversary last year, was a pioneer in online messaging. It originally launched an instant messaging client way back in 1998. In the 17 years since, the service added chat rooms, emoticons, private messaging, voice and video chatting and file sharing, along with many plug-ins.
Yahoo is late to rolling out a mobile messaging product, given the global success of Facebook's Messenger, WhatsApp, Google's communication suite and the rise of Slack, but that doesn't mean that it's automatically going to be a failure.
There are still a lot of of Yahoo users who may find this useful: According to Yahoo's 2014 annual report, Yahoo claimed 1 billion monthly active users worldwide, with 575 million of them visiting the site on mobile.
That's a large potential user base for Messenger. If they find the app sufficiently compelling, maybe more people will be saying "Yahoo!" again.
If they don't, Yahoo's newest app will just be the latest of a slew of improved products that didn't transform one of the 20th century's great Internet companies into a force to be reckoned with in the new millennium.
If you're an existing Yahoo user, you can go to this page to learn how to transition to the new Messenger.