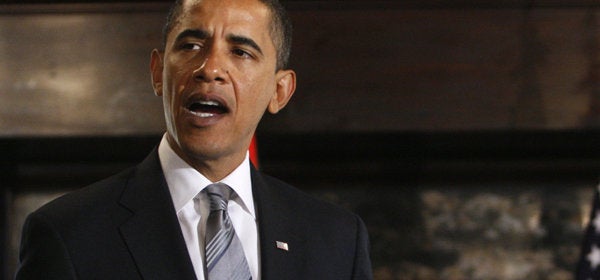 John Forte left federal prison in Fort Dix, New Jersey on December 22, 2008, just in time to make it home for the holidays and the New Year. The gift of his freedom came in the form of a commutation from President George W. Bush. Forte, a first-time, nonviolent offender and former Grammy-winning musician and producer, was spared from the remaining seven years of his 14-year sentence for trafficking cocaine.
Forte and the musical community that supported him, including myself, were thrilled by President Bush's decision to grant him an early release. Forte's musical talent got him into Phillips Exeter, where he befriended Ben Taylor and his mother, Carly Simon. Forte earned critical acclaim working with platinum recording artists the Fugees, but he fell on hard times when his highly anticipated debut solo album failed to sell. An opportunity arose to make some easy money, and Forte foolishly took it. When he was busted with cocaine, he learned the hard way about our nation's draconian mandatory minimum sentences. He received a mandatory prison sentence of 14 years.
For those of us working in the music industry, particularly in high-priced New York City, we know how tough the life of an aspiring musician can be. It certainly doesn't excuse Forte's conduct, and his deep remorse for his poor decision helps justify President Bush's grant of mercy. But mandatory sentences of 10 years, 20 years, or even life in prison for nonviolent drug crimes are irrational and totally ineffective. Many violent offenders do not even serve this kind of time.
Groups ranging from the U.S. Sentencing Commission to Rolling Stone have called for mandatory drug sentencing reform for years. It is no secret that many in the entertainment industry have struggled with drugs. Yet most musicians, from Keith Richards to Whitney Houston to Elvis to the Beatles, have not been slapped with the kind of sentence Forte received -- at least, not yet. Many former drug users in the music industry have been lucky enough to receive treatment and go on to produce some of the greatest and most popular music ever made.
Forte was not so lucky and paid a high price for his nonviolent and youthful mistake. But he is fortunate to be one of only 9 people in the last 8 years to have an excessive sentence cut short by the President. The only president whose clemency record is worse is George H.W. Bush.
Yet thousands in prison -- many with stories similar to Forte's, minus Phillips Exeter and working with musical legends -- still seek clemency each year. With no parole, clemency has become the only way out of a sentence that doesn't fit the crime or the individual. With the need for clemency so great, and plenty of reasons to justify its use, it is a travesty that commutations have become virtually nonexistent.
President Bush has just days left to establish his legacy as a compassionate conservative by granting more clemencies. But with 25,000 new drug offenders entering federal prison each year, and a national prison population of over 2.2 million, we need more than clemency to address our problems. President-elect Obama ran on a campaign promise of change. He can begin by using the pardon power generously to correct as many individual cases of injustice as possible. Then, he should call on the new Congress to fix the inhumane mandatory sentencing laws that create the need for clemency in the first place.
Jason Flom is president of Lava Records, a division of Universal Music Group, and a board member of Families Against Mandatory Minimums (FAMM).