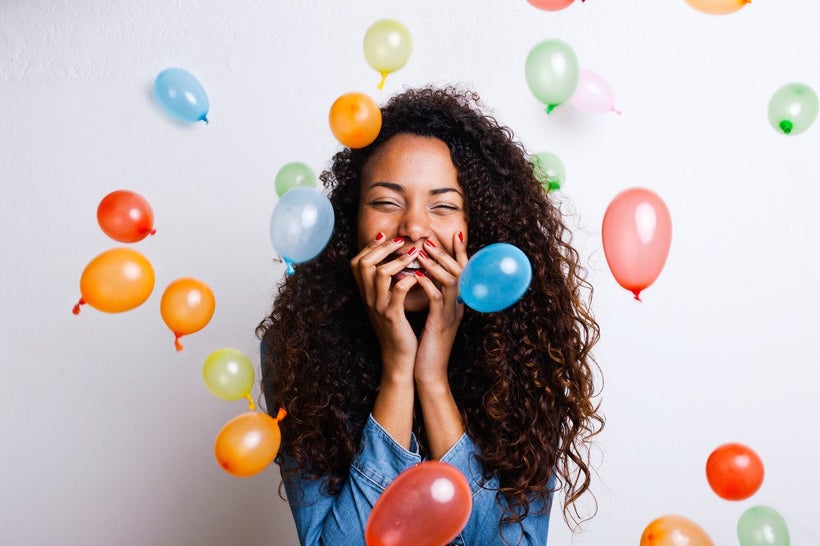 The last bottle has popped, balloons have fallen from the air, sequence dresses and tuxedos have been thrown across the hotel room, resolutions and mantras have been proclaimed, and the infamous ball has dropped.
All of this is a clear indication that we have ushered the door closed to 2016 and welcomed with delight 2017.
It's and New Year, a New Day, so why not get ready to Slay?!
Why participate in another year of false starts, in hopes that you will finally be given the green light to start achieving the desires of your heart? There are so many people that have not accomplished anything that they have set out to do in the past because they bought into the plans that someone else sold them. No, No, No! This will not be that kind of you and you will not be that kind of person!
Master Teacher Jim Rohn said, "If you don't design your own life plan, chances are you'll fall into someone else's plan. And guess what they have planned for you? Not much." Why leave your journey in another person's hands when you have all it takes to slay the year ahead?
Maybe you want to get paid more for your talents and skills. Go get it. Do you want to connect with the man or woman designed to partner with you for life? Go get it. Do you desire to travel the world and explore other cultures? Go Get it. Have been thinking of trying your hand at starting a business? Go get it!
Whatever you are seeking in this New Year, it is yours for the taking. You just have to be bold enough to walk in the newness of the challenge, with a mind that you will slay it no matter what. In order the achieve ultimate success in this new year, you will need to become a master of you, release your greatness, and then make them know it!
Everyone will want you to follow their plan for your life. Some of the information may be valuable but it is up to you to discover the path that works best for you. You are you own unique person. You have been given your own set of talents and gifts that you are responsible for producing results with. No one can make an impact on the world around you better than you can. Therefore, you must become a master of you.
Quoted from my newly released book The Art of Slayage, "You will have to decide that no matter what circumstances may arise, you are unwilling to give up on becoming the best version of yourself." Simply put, never let anyone work harder at your dreams and desires than you. You must be willing to fight to the finish line of each day.
Perhaps your Mom had you at an early age or maybe your Daddy left you as an infant. Yes, the job terminated you with or without any notice. Your mate left you for another person. Don't give up on yourself. You are made of the finest material known to mankind, and you can accomplish anything that you put your hands to. How do I know? Because I was once the person that went through all of those things aforementioned. You have to recognize that everything you have experienced and the things to come in the future, has been designed to make you a stronger person. The Poet and Scholar Rumi expressed it well by stating, "Live life as if everything is rigged in your favor." You are in the captain seat of your life; it's your time to navigate the ship.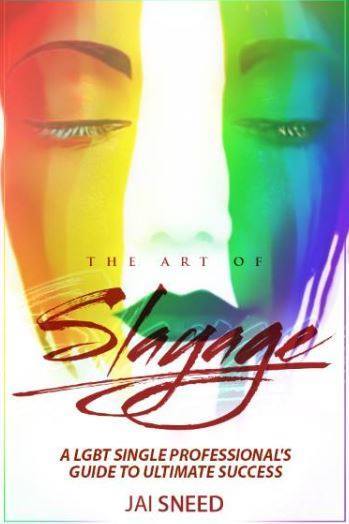 Additionally, as you move along your Slayage journey, you will find that you must get rid of your life's collected baggage. This is your year to release It! You have managed to come a long way with those weights and now is your opportunity to release everything that is not servicing you well.
This year, some of us declared that we would go to a higher level in our personal success. We may have said that we were going to have a successfully victorious year. We can accomplish just that, but we have to cut off those things that have hindered us in the past. I may not know everything that is hindering you, but one thing I do know for sure is that YOU know what they are. Release them TODAY!
In doing some research, I found out that an eagle performs a great deal of its daily tasks in the air. An eagle can hunt for food from the air, and can even mate in the air. One of the most amazing things to witness is an eagle soaring effortlessly across the sky. The majestic manner in which they cover the sky as if they own it is nothing less than amazing. However, this is a learned behavior. When the adult eagle feels that the baby eagle is ready to fly, the adult eagle makes the nest uncomfortable for the baby eagle. Then the adult eagle will push the baby eagle out of the nest—forcing it the fall. Before the baby eagle falls too far, the adult eagle will rush in and catch it. This process will happen several times until the baby eagle starts to fly on its own.
In comparison, you may have been pushed out of your comfort zone many times, yet you never used your wings to fly. In this New Year, it's time for you to let go of all that is holding you back and soar! Today is the day that you have the ability to rewrite your story and accomplish your desired and expected end.
Furthermore, your next level of success lies within your determination. Let this year be the year that you make them know it! In the entertainment industry, there is a saying, "Make them know it." This means when the entertainer is performing, they should be express every emotion in the performance. To juxtapose your life to that of an entertainer, you should leave it all on the floor. You should make your mark in the sand each day feet hit the floor. We all are an inspiration to someone, and it is our reasonability to leave our legacy. Each day that you engage in the duties of life, you are creating that legacy. You DO NOT have to work 2 and 3 jobs in order to build your legacy. We all have been given million dollar talents and gifts that if used correctly would suffice for the life you desire. Stop building everyone's dream for free and get help to leave your mark on the world. Study and work the dream day and night. You are worth it! Some point you will have to forego being afraid of it and explore every reason to be committed to the process, idea, concept, reality, purpose, or person. Set the expectation of how you want things to occur in your life. Whether that be in your professional or personal life, set the expectation. Hold yourself accountable to your own dreams daily. Success is a journey of set expectations and overcoming obstacles that prevent you from accomplishing your goals. Give it all you've got and make them know it!
This year may be an uphill journey: however, you were built to last. As motivational speaker, Les Brown declares, "Just because fate doesn't deal you the right cards, it doesn't mean you should give up. It just means you have to play the cards you get to their maximum potential." Don't let anyone work harder than you, on accomplishing the success you desire. You may have to stay up late and get up early. You might find yourself losing friends and family during this process—and that's okay. Begin single and 'solo-dolo' may be your Facebook relationship status for a while. No matter how you have to go, just go. This is your New Year and it is a New Day, so why not Slay?
Jai Sneed is a dedicated Dating and Relationship Coach. It's his life's work to be a resource of Empowerment and Motivation to Singles and Couples in the SGL/ LGBT Community. Jai is the Founder and President of STAG Singles Professionals Events Firm that provides its members with the Dating Resources, Singles Mixers/Events, also Seminars necessary to achieving their goals in Life and Love. Contact Coach Jai Sneed at sneedjai@gmail.com.
REAL LIFE. REAL NEWS. REAL VOICES.
Help us tell more of the stories that matter from voices that too often remain unheard.
This post was published on the now-closed HuffPost Contributor platform. Contributors control their own work and posted freely to our site. If you need to flag this entry as abusive,
send us an email
.