Every year, millions of people start creating their list of New Year Resolutions—"What do I need to do differently to be the best that I can be all around? What new hobby will I start? I need to change my diet, which one is the best?" So much emphasis is placed on self but rarely is any given to the people that matters the most.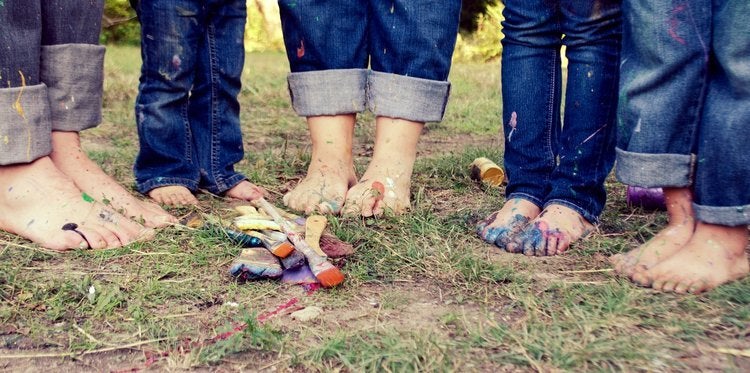 When you have a family, it's important that you start setting resolutions that are specifically centered on improving the relationships within your household. Looking over the last year we can all find areas we could improve on such as communication, quality time, patience, etc. within our families . 2017 was a roller coaster ride for me in comparison to previous years. I sold my home and bought a new one with my (at that time) fiance; my daughter started middle school (yikes); my fiance was still living in Florida while looking for a job here in D.C. (ugh); I was planning for my wedding in November that was in a different city; and the list goes on and on. I had A LOT going on to say the least. And even though most of those things were happy stuff, I can't help but to think about how frustrating it might have been for my daughter and husband as well. Change is stressful and all three of us experienced some of life's biggest changes all in the same year. There was no focus on family, let alone building our relationships in the household.
In 2018 we are purposing to do things differently. Our key word is GROWTH! Yes, we have not always had busy years. Even though we were long-distance we were still able to grow our soon to be family in previous years. But 2017 made me realize how purposeful I needed to be on family resolutions moving forward. Our New Year's resolution should be about growing together as a family and ensuring that our relationships with those who should matter most in our lives are strong and intact.
G – Give back in some way. This might seem as a given but often times in our daily hustle-and-bustle lives, we lose track of how good we have it. It's important for us to have conversations with our family around being grateful and find ways to give back to our community. Perhaps volunteering at a local food bank or sponsoring a family in need for a period of time. Doing it together will allow for great conversations on how being grateful is important.
R – Rest and relax more often. As a family, there should be occasions when no one is expected to do any chores. It's a rest and relax day where Netflix or board games and takeout is all you know and do. This is important as we need to reconnect with those we love frequently. This is separate from vacation which is typically an annual event. It's that frequent reconnect that builds a sense of togetherness and gives meaning to the word family.
O – Open and candid dialogue is a must. Purpose the New Year to have more open and candid dialogues around various topics. In my family, we have conversations about things that are happening in the world and we allow each person to give their thoughts on it. When you have children, this can be extremely valuable because they're talking about it at school anyway. Why not have these conversations at home so your child knows and understands your perspective. Most importantly, be willing to accept that they may have a different viewpoint from yours.
W – Write down your positive memories for each month as the year progresses. Have a jar on the shelf where each family member can place their "note for the month" with their name at the bottom. At the end of the year you can create a fun family activity out of opening the jar and reviewing all of the 2018 notes. This is a great way of reminding everyone of all the great things that your family experienced for the year. Often times we tend to dwell on the negative events, so this makes for a great switch in conversation. One activity to try is "guess who wrote this note." Have each person write down their guess and whoever gets the most right wins a special reward to be used at home (i.e.: no chores for one week, back massages for 3-days, etc.).
T – Take a family vacation. Don't get sucked into the "work/school, eat, sleep, repeat mode." For many families that's how it is. Use the month of January to carefully plan out dates and a location for this vacation. It doesn't have to be super expensive or complicated. You might have everyone list three destinations: one fairly local, one a few states away and one that is exotic. Get a poster map and place it on a wall. Give everyone a color coded push pin and have them put a pin where they would want to go for a vacation. You can have a domestic wall and an international wall. Based on your family's financial situation, pick a place from the pins and begin the planning. Every family needs a break from the mundaneness of everyday life.
H – Healthy activities are great for relationship building. Just like any other group (work, school), your family can benefit from a healthy activity such as a marathon, escape room, or zip-lining. Even just a family walk or bicycle ride can create the close bonds that will last a lifetime. It builds morale and improves the overall health of your family. While your relationship with your spouse or child is great, it can always be better. It lets your family know that quality time is at the top of your priority list and who can argue with that.
+ Bonus: Don't let distance restrict you from connecting with your family member's (i.e.: child in college, cousins, etc.) that are miles away. Utilize technology to bridge those gaps. For example, you could ask your adult child who lives in another state to watch the same TV show or movie you're watching then talk to each other afterwards about reactions.
Family is important! Be strategic this year about seeing positive growth in your family.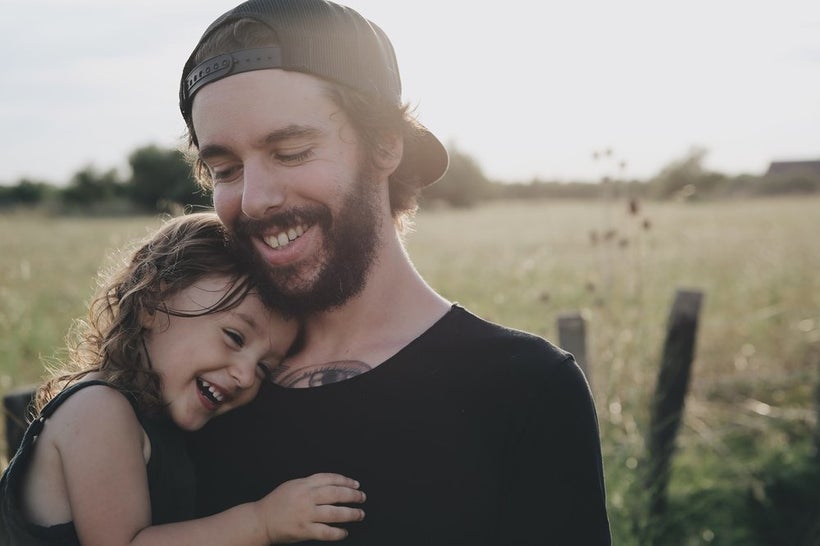 Calling all HuffPost superfans!
Sign up for membership to become a founding member and help shape HuffPost's next chapter
This post was published on the now-closed HuffPost Contributor platform. Contributors control their own work and posted freely to our site. If you need to flag this entry as abusive,
send us an email
.