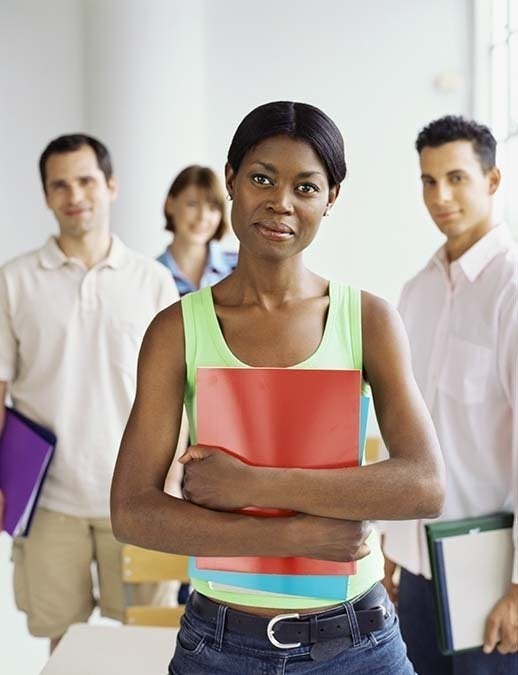 What's a New Radical? Someone who's found a way to put the skills acquired in her career to work on the world's greatest challenges. Men and women like you and me who've discovered that how we earn our living can become the way we give back. (For more, please see archived articles.)
Here are five organizations that can help you become a New Radical in 2010.
1. Ashoka
Ashoka: Innovators for the Public is a global association of the world's leading social entrepreneurs - people with system-changing solutions that address the world's most urgent social challenges. Since its founding in 1980, Ashoka has helped launch and provide key long-term support to more than 2,600 leading social entrepreneurs in over 70 countries. There's lots of great info about their process and Ashoka fellows on their site. And get plugged into the Ashoka community via Changemakers - talk about issues, share stories, and participate in group forums. Make connections and unexpected partnerships across the globe that turn the old ways of problem solving upside down. I wrote about Ashoka this fall. And Arianna nominated Ashoka founder Bill Drayton as a Gamechanger -- Game Changers celebrates 100 innovators, visionaries, and leaders in 10 categories who are harnessing the power of new media to reshape their fields and change the world.
2. Skoll
The Skoll Foundation's mission is to drive large-scale change by investing in, connecting, and celebrating social entrepreneurs and other innovators dedicated to solving the world's most pressing problems. By identifying the people and programs already bringing positive change around the world, the Skoll Foundation empowers them to extend their reach, deepen their impact, and fundamentally improve society. There are all kinds of Skoll initiatives, so have a good look around the site. And here's where you can plug in and meet other emerging social entrepreneurs: their online community, Social Edge. Also, check out the Global Social Benefit Incubator, developed by Santa Clara University's Center for Science, Technology, and Society, which identifies promising social entrepreneurs from around the globe and gives them training and networks to scale their impact. GSBI is particularly keen on electricity/clean tech folks this year - the competition is being hosted on Social Edge. http://www.socialedge.org/
Previous post about Skoll.
3. MaRS Discovery District
MaRS is where science, technology, and social entrepreneurs get the help they need. Where all kinds of people meet to spark new ideas. And where a global reputation for innovation is being earned, one success story at a time. There are tons of online resources (including an entrepreneur's toolkit and 'buzz and brainfood') and extraordinary events designed to bring the community together so that magic can happen - check out the items on green energy, social innovation, and "the music of collaboration". (Here's a preview: "Changing how we listen can transform how we lead, work together, and innovate. Our approach to every idea, proposal, meeting, and negotiation changes. Through entertaining, revealing, interactive exercises, we get a feeling for the kind of listening that makes 'playing together' possible. No musical knowledge is required - just a willingness to walk out with a whole new pair of ears." Cool!)
Recent column about a MaRS event on the business of aging.
4. Encore
Encore.org is published by Civic Ventures, a nonprofit think tank that is leading the call to engage millions of experienced individuals in becoming a force for social change. Civic Ventures focuses on creating pathways to encore careers that provide continued income doing work that is personally fulfilling and helps address some of society's biggest challenges.
While Encore.org is not a job placement service, it provides free, comprehensive information that helps individuals transition to jobs in the nonprofit world and the public sector. The Purpose Prize is just one of the fantastic things Encore does: Five $100,000 investments in exceptional people over 60 who are using their experience to transform a nation.
For my take on the Purpose Prize and how it is, in fact, transforming our world.
5. Bridgestar
An extraordinary resource for people eager to shift to management roles in the not-for-profit sector. Look for their job board, how-to-make-the-transition-successfully content, and tools designed to help ensure that both parties get it right: nonprofit organizations build strong leadership teams and individuals pursue career paths as nonprofit leaders. An initiative of the Bridgespan Group, which does consulting in this sector.
These are all a particular kind of New Radical -- mostly what I call Entrepreneurs and Activists. In my view, 2010 is going to be the year of the Innovator -- that is, people who stay inside their field or organization and drive change from within. Already, some of these organizations are helping people achieve that goal. Stay tuned for details.
Please share your resource suggestions - or your thoughts and experiences of becoming a New Radical - by commenting below. As always, I invite you to email me directly at JULIA (that familiar symbol) wearethenewradicals (punctuation) com.

Julia Moulden is on tour, talking about the New Radicals.