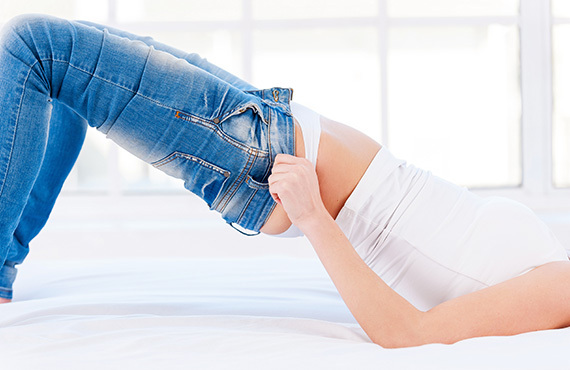 Now that the holidays have wrapped up, many of us are left recovering from a whirlwind month of celebrations and events full of reveling...and of course, an overabundance of delicious food!
We may have a few things to show for all our holiday cheer: perhaps a home in need of deep cleaning, or a credit card statement that is higher than usual...or perhaps pants that now fit a bit more snuggly than they did before December.
Yes, once the parties are over, we're often left with the sobering truth that our festive spirit may have left us feeling a little more like Santa than we would have liked. The thing about Santa is he gets out of town as quickly as he came to visit it...smart guy.
While we may not necessarily be able to escape our surroundings and hide away from the extra bills in our mailbox or bulk on our bodies, I have an even better solution to what I like to call the "Christmas Comedown": Tell your winter blues and extra calories to get out of town and get your rear into gear!
Combatting any remaining holiday lethargy, you may still be feeling with a concrete action plan is they key to getting--and staying--active this year.
How to get your rear in gear: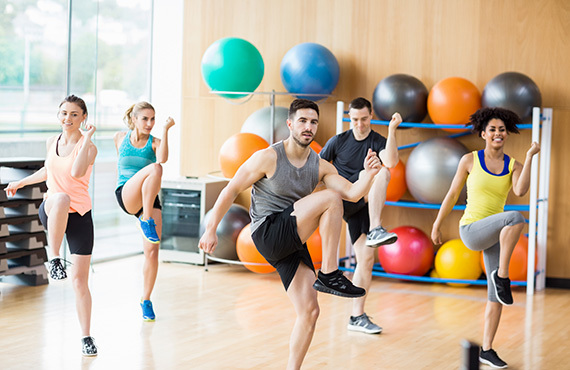 Pinpoint your passion: Do you prefer a trail to a treadmill? Do you prefer dancing to yoga? Do you find that you're more motivated in a group setting than when exercising alone? Define your fitness style and pick a few activities that you enjoy so that you'll be much more likely to stick with them.
Stagger and vary: Jazzercise class on Mondays, soccer on Wednesdays, and hiking on Saturdays? Sounds like the perfect exercise plan! Committing to a variety of activities on different days of the week will adhere you to a routine while also helping keep your workouts interesting.
Rest and reward: Sticking to your exercise commitments throughout the week deserves a day or two off on the weekends. This will help you maintain a healthy life balance while also giving your muscles a chance to repair and renew themselves.
Confronting what you least feel like doing may seem like an impossible task until you do it once. Even if you must start an exercise routine kicking and screaming, just start one. Once you experience the rewards like a new attitude--not to mention a new rear--I promise you'll go back for more.
Here's to a happy and healthy new start and to making 2016 our best rear yet!
Judi Sheppard Missett created the original dance party workout and started the fitness revolution that became Jazzercise. Today -- more than 45 years later -- Jazzercise is one of the world's leading dance fitness companies, offering a program that continually evolves with new beats, new moves and new classes. As Founder and CEO of Jazzercise, Judi Sheppard Missett leads a team of more than 8,300 franchisees teaching 32,000+ classes each week around the world. Jazzercise is a pulse-pounding, bass-dropping fitness program that gets results...fast. Customers can incinerate up to 800 calories in one 60 minute workout and choose from a variety of classes including Fusion, Core, Strike, Strength, Interval and Dance Mixx. For more information, visit jazzercise.com.