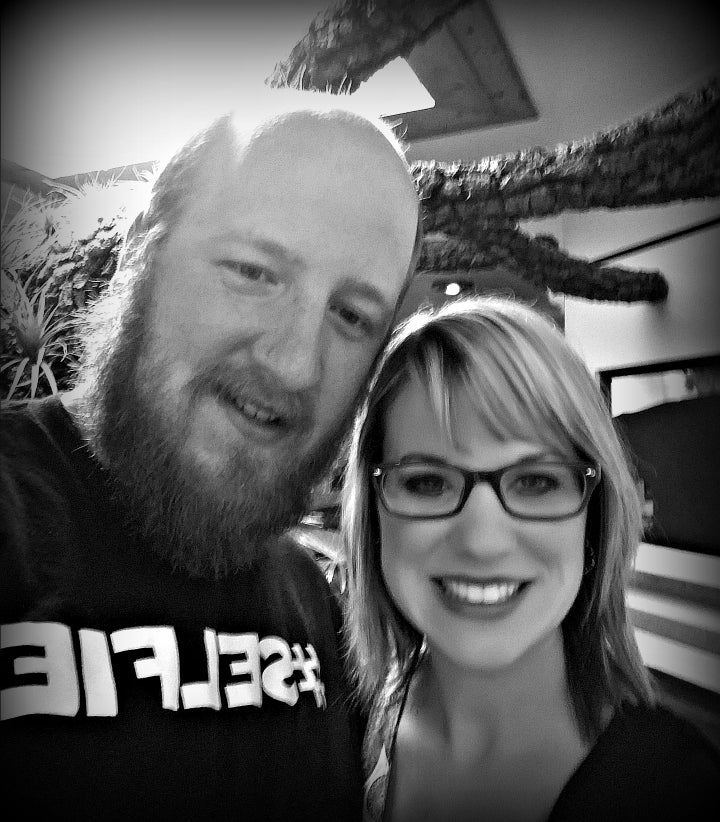 It's no secret my husband and I are terrible at this adult thing. At 29, we struggle with finding motivation to keep the household running smoothly, to resist buying candy at the grocery store, and to just be responsible. However, with the new year in full swing, we've decided to jump on the resolution bandwagon—sort of.
For 2017, we've decided to give our resolutions a twist. As an avid gamer, my husband came up with the idea to make a list of achievements instead of resolutions. The difference? Instead of focusing on individual, lofty promises to completely transform ourselves, we've made a collective list of items, big and small, we hope to accomplish this year.
It's more of a bucket list type scenario instead of a list of vows and promises we know we won't keep.
At 29, we know we still have so many things to work on, and the idea of bettering ourselves collectively is appealing. However, we've also come to realize that sometimes it's about finding small ways to improve your life instead of huge, noticeable transformations. Bettering your life isn't always about shifting everything you are doing. Sometimes it's about simply prioritizing your own happiness and pursuing things that bring you joy. Plus, we've realized that working together as a couple is more fun and rewarding. Some of the items on the list are tasks to complete together. Some are individual goals that we hope to support each other in achieving. Regardless, having a joint list has been inspiring and is helping give us the motivation we need to actually achieve our goals.
So what's on our achievement list? We've got the mundane, adult-like tasks—organize the pantry (which we managed to accomplish already), remodel our deck, clean out the filing system, and double our savings. We hope that in the last year of our twenties, we can get some of our adult life together.
We've got the lofty things that will only come true if we win the lottery or hit a really good run of good luck, such as meeting my favorite author and traveling to some fancy destinations.
We've got some odd, silly things on our list, mostly thanks to my husband. For example, he's decided we will grow our own pumpkin for Halloween this year. This is coming from the man who can't find specific vegetables in the produce section and who doesn't get around to raking the leaves until spring, if then. I'm sure the pumpkin growing will be super successful—cue sarcasm.
Most importantly, we've got small, achievable goals designed to help us grow as a couple and to break out of our married life rut. We've included local restaurants we've never been to, completing charity walks in our community, and spending more time with our families. We've decided to volunteer together and visit Lake Tobias, a local park we've never been to. We want to take an art class together since we met in art class at the age of 12. We've also decided to revisit our past by going on some of our previous dates including mini-golfing and a trip to Kennywood.
Will we achieve all twenty-eight items on our list? Probably not. However, the beautiful thing about an achievement list is that we've decided to focus on building our dreams for 2017 without pressuring ourselves into a complete 180-degree transformation. We've focused on finding ways to better our lives but also to have more fun. We've committed ourselves to finding joy together as a couple and to pursue what really makes us happy, even if it's just trying to grow a pumpkin.
We know 2017 isn't going to be a perfect year. Old habits die hard, and the "organize the filing cabinet" achievement probably won't get done if we're being real. We will still probably spend the year struggling to get off the couch and to actually be responsible. Nonetheless, going into 2017 with hopes of finding more happiness as a couple is something to celebrate. It isn't always about achieving everything on your list, after all. Sometimes it's about having someone to dream with, big or small. It's about having someone you want to build an achievement list with. It's about finding small ways to make life more meaningful and to make new memories together.
We challenge you to build your own achievement list or to build one with your significant other. Instead of just focusing on your faults, focus on what will make you happy. What's something you've always wanted to do or to try? What's something that makes you happy? Tell us what's on your achievement list, big and small, and let's start building a year of happiness together.
Lindsay Detwiler is the author of five contemporary romance novels with a sixth releasing in February, Who We Were. Learn more about her works at www.lindsaydetwiler.com.
Related
Popular in the Community