5 Festive Punches to Ring in the New Year
Break out the bubbly and mix up a festive cocktail to end the year on a high note, because everything is better with bubbles!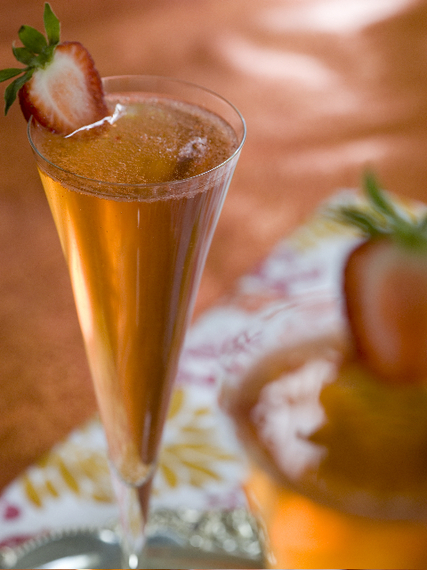 Resolution Solution
Serves 6
1 (750ml) bottle Ruffino Prosecco
8 oz. Svedka vodka
6 oz. Raspberry liqueur
2 oz. Mint infused simple syrup
Strawberries and fresh mint for garnish
In a punch bowl combine vodka, raspberry liqueur, and simple syrup. Add ice and chill for up to 10 minutes. Slowly pour in Prosecco and serve. Garnish glasses with strawberries and mint if desired.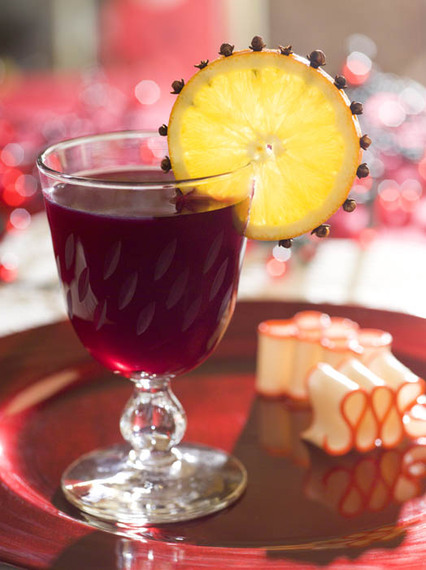 Holiday Festivus
Serves 6
1 bottle (750ml) Clos du bois Cabernet
8oz. St. Germain Elderflower liqueur
12 oz. white cranberry juice
2 oz. freshly squeezed lime juice
Orange wheels and cloves to garnish
In a punch bowl or large pitcher combine the ingredients. Add ice, garnish with orange wheels and cloves, and serve.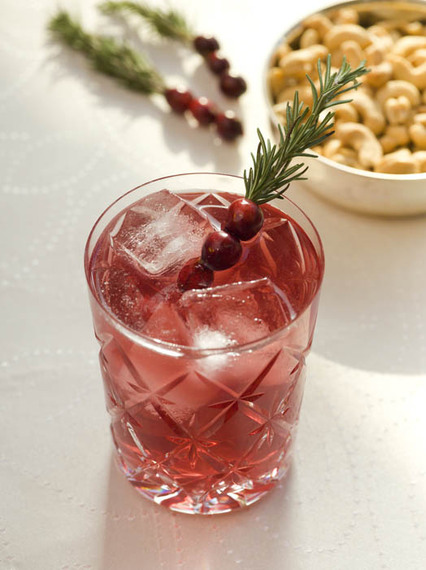 1 (750ml) bottle Veuve Clicquot Rose
8 oz. Beefeater Gin
8 oz. Cranberry juice
2 oz. Rosemary infused simple syrup
In a bar pitcher, combine gin, cranberry juice, and simple syrup. Stir in ice cubes to chill. Slowly add in the Veuve Clicquot Rose.
Pour into glasses, garnish with sprigs of fresh rosemary and serve.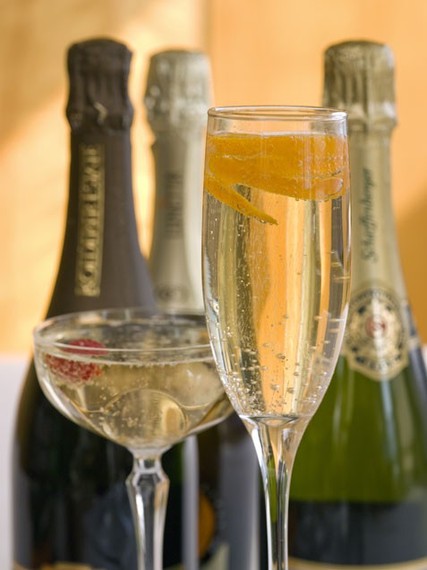 1 (750ml) bottle Moet Imperial
8 oz. Orange liqueur
6 oz. Pear liqueur
Juice of 2 oranges and 2 lemons
2 oz. simple syrup
6 dashes orange bitters
In a pitcher combine liqueurs, orange and lemon juice, simple syrup and bitters. Add ice to chill. Slowly pour Moet champagne, stir gently, and serve.
Garnish with orange and lemon twists if desired.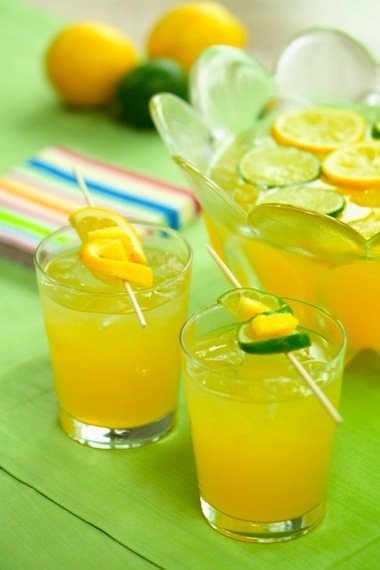 Brunching Bubbly
Serves 6
1 (750ml) bottle BareFoot Bubbly extra dry champagne
8 oz. Passionfruit Nectar
4 oz. Apricot liqueur
4 oz. light rum
2 oz. freshly squeezed lemon juice
In a pitcher combine the nectar, liqueur, rum, and lemon juice. Add ice and chill. Slowly pour in the champagne. Garnish with lemon peels and serve.
All photos by Jack Deutsch