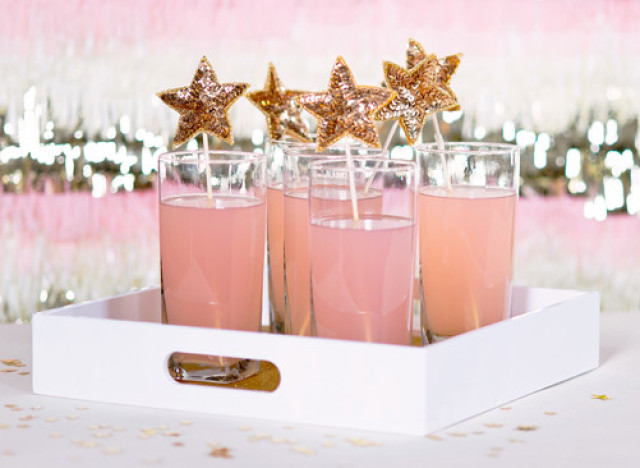 Photo by Paper Antler for Somewhere Splendid
These stirrers are sequined, eye-catching and easy to make - aka, perfect for New Year's! So, grab a few simple craft supplies and follow these instructions to help make your special New Year's drinks look as fantastic as they taste.
What You'll Need
2-inch sequined star appliques
Wood sticks/stirrers
Felt
Hot glue gun
Scissors
How To Make It
1. Cut the craft felt to the same shape and size as the appliques.
2. Hot glue a wooden stirrer to the middle of the applique and let dry.
3. Place hot glue around the edge of the applique and in the middle. Before it dries, position the felt piece and press it into the glue.
4. Let dry and place the finished stirrers by the drink table!
And for more great New Year's ideas, check out...
Related