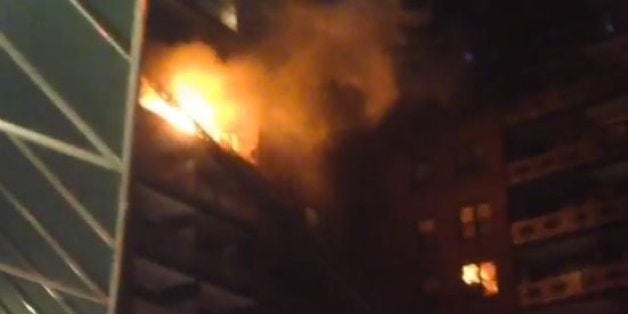 Three people are dead after a fire broke out in their New York City apartment, just a few minutes before they would have been celebrating the new year.
Louise Jean-Charles and Napoleon Michel -- Haitian immigrants who had been living together in the Queens apartment for more than 30 years -- were cooking Haitian holiday soup when the fire broke out at 11:45 p.m., their son told the New York Daily News.
"They do it every year. It's a New Year's tradition," said a grieving Sergeory Jean-Charles, 36.
The surviving son had left the home earlier in the night to go to a New Year's Eve party, and got the shocking news from a neighbor. Louise Jean-Charles, Michel and their cousin, Nadia Donnay, all died at the hospital.
Instagram video shows the apartment completely engulfed by the blaze:
It wasn't immediately clear what started the fire. Firefighters were still investigating Thursday morning.
Other neighbors were able to help one another escape, CBS New York reports.
"Right away, we took our jackets and we starting knocking on the doors letting people know there's a fire," one resident said. "There was smoke all over the place."
Related
Popular in the Community