The recent police killings of numerous black men have sparked outrage and prompted nationwide responses from activists seeking to bring about change -- and New Year's Eve was no exception.
As revelers nationwide bid goodbye to 2014, protesters brought in the new year by rallying in major U.S. cities, proving that the fight to end police brutality against black lives will not vanish anytime soon.
Hundreds of demonstrators gathered to coincide with the evening's celebrations. While the protests were more subdued than those held in recent weeks, many continued to rally and spread awareness of the #BlackLivesMatter movement.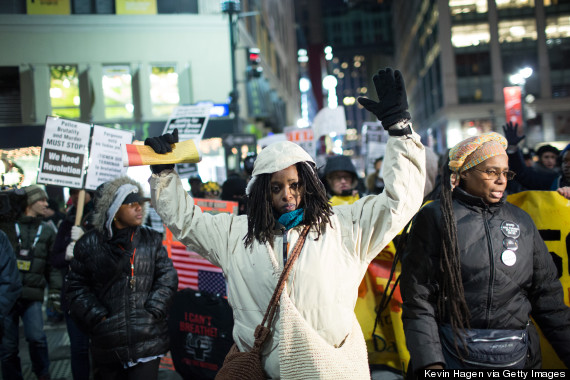 An activist holds her hands up during a protest march against police brutality that traveled from Union Square to Times Square on December 31, 2014 in New York City.
About 100 protesters marched through New York City to Times Square on Wednesday evening where thousands were gathered to participate in the city's popular New Year's Eve celebration. However, police reportedly blocked protesters from entering crowded areas and demonstrators instead staged "die-ins" in nearby areas.
"Blow your whistle, raise your fist. We refuse to live life like this!" protesters chanted as they marched through the city.
In Boston, activists held a peaceful protest outside the Boston Public Library where dozens of people staged a "die-in" to speak out against the recent deaths of Michael Brown, Eric Garner, Akai Gurley, Tamir Rice and Ezell Ford -- all of whom are black men who have lost their lives to police killings in the past year.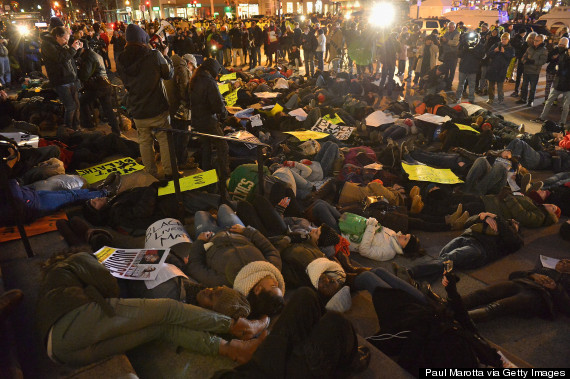 Demonstrators protested and staged a die-in in Copley Square during First Night Boston 2015 on December 31, 2014 in Boston, Massachusetts
Never in recent history has the concern over police brutality and racial profiling been more prevalent than it was in 2014.
"There's a lot of pressure for us not to do this but we thought it was a fundamental right that we have in this country," one protest organizer, Brock Satter, told CBS Boston.
A small group of protesters gathered in Cleveland, Ohio, where 12-year-old Rice was shot and killed by a police officer in November. However, temperatures hit 20 degrees and the crowd reportedly began to disperse shortly before 11 p.m.
"No New Year under this old system. We can't breathe," signs read, a reference to Garner's death.
Many of the night's protests were organized by The Stop Mass Incarceration Network, which is a group committed to bringing an end to racial injustice in policing. The protests were planned to "Rock in the new year with resistance" as part of a collective effort to show the issues will not lose steam.
Earlier on Wednesday, about 75 protesters stormed police headquarters in St. Louis with an "eviction notice" and called for amnesty for protesters charged with non-violent crimes. Five people were arrested while several other protesters were pepper-sprayed on camera.
"We are informing you that the police department is scheduled to be reclaimed by its citizens today, December 31, 2014." It was signed, "We the people."
Before You Go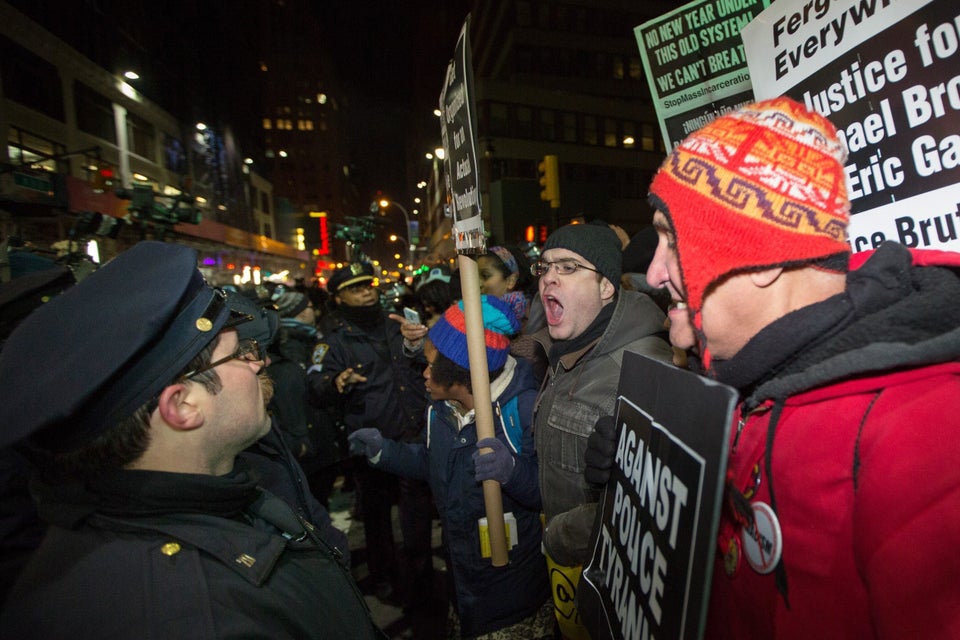 Kevin Hagen via Getty Images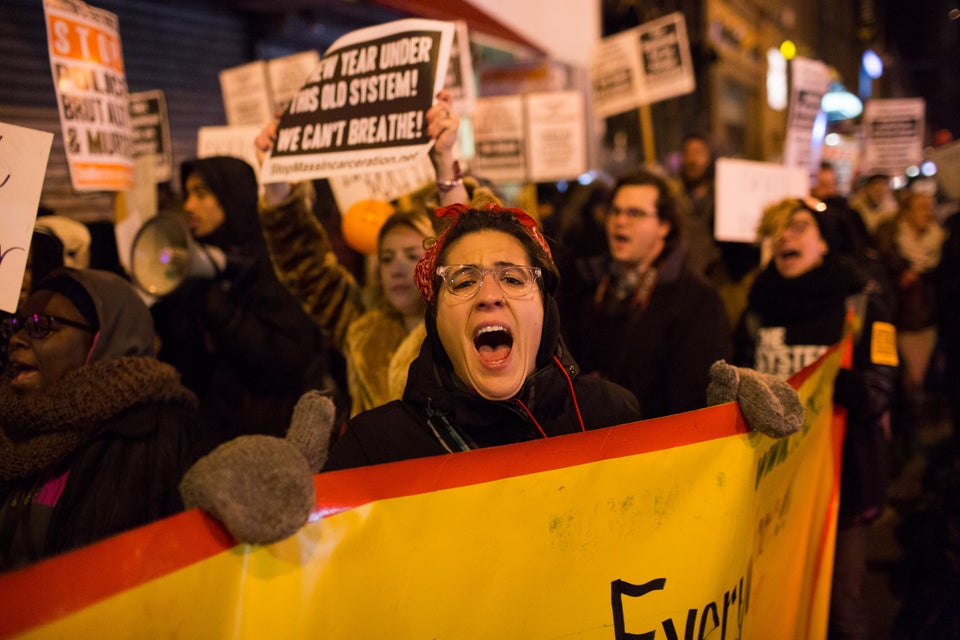 Kevin Hagen via Getty Images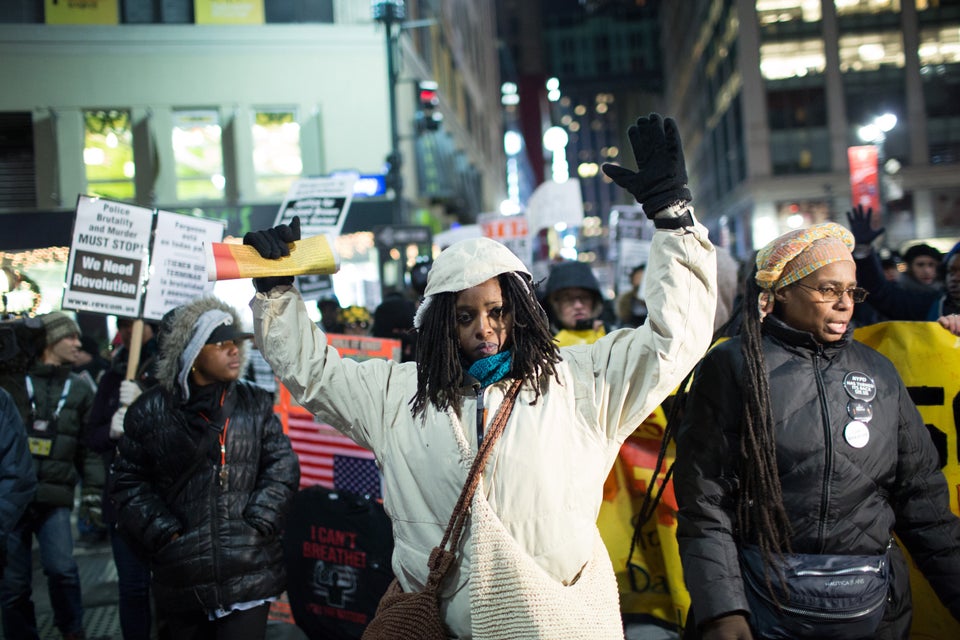 Kevin Hagen via Getty Images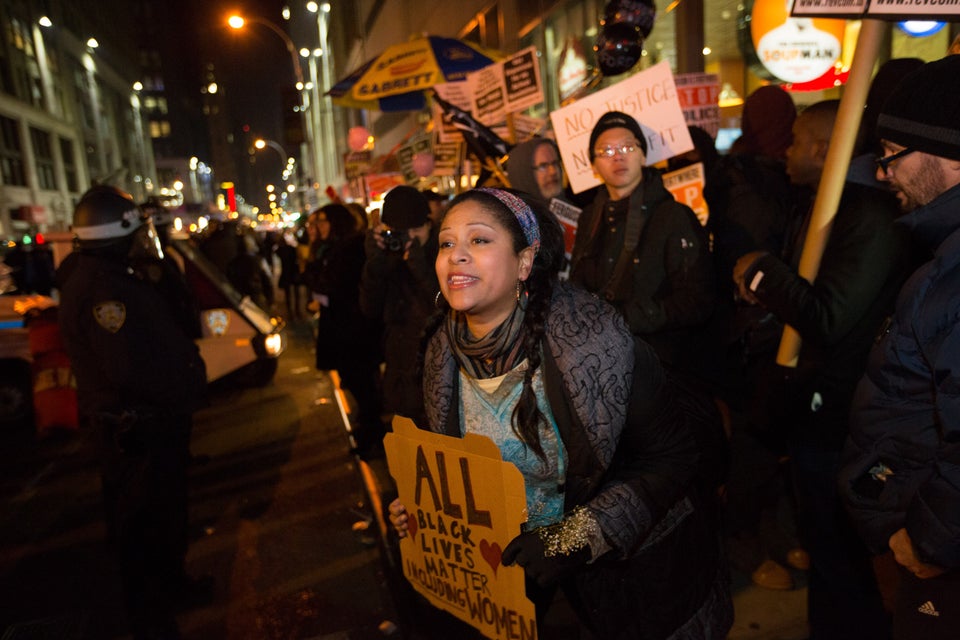 Kevin Hagen via Getty Images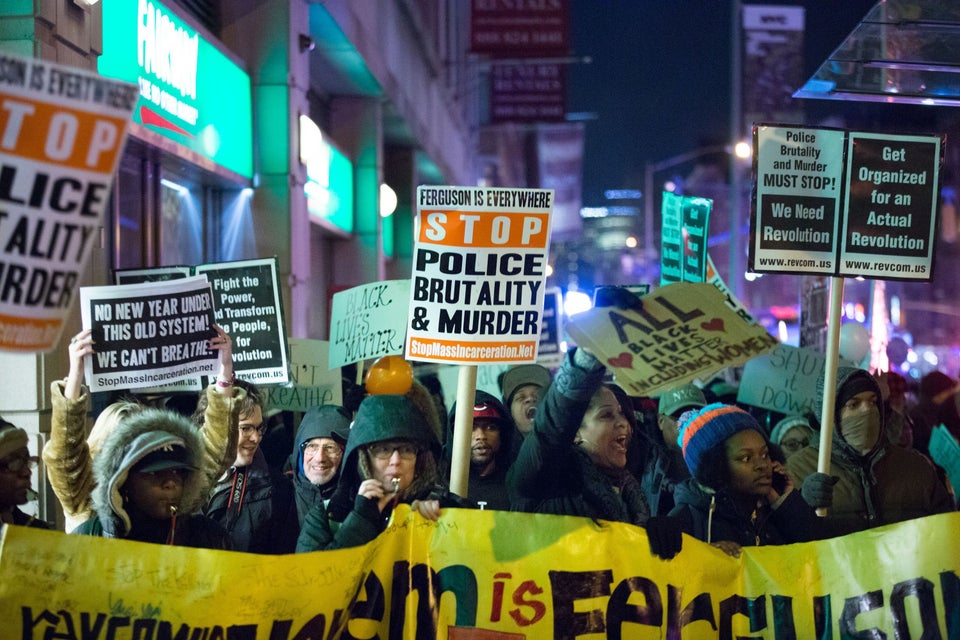 Kevin Hagen via Getty Images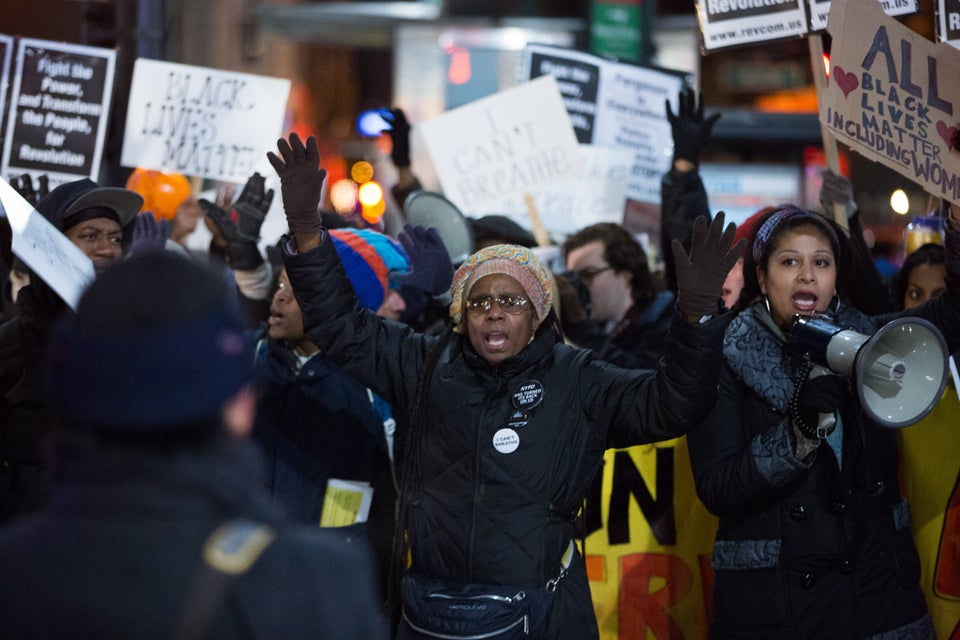 Kevin Hagen via Getty Images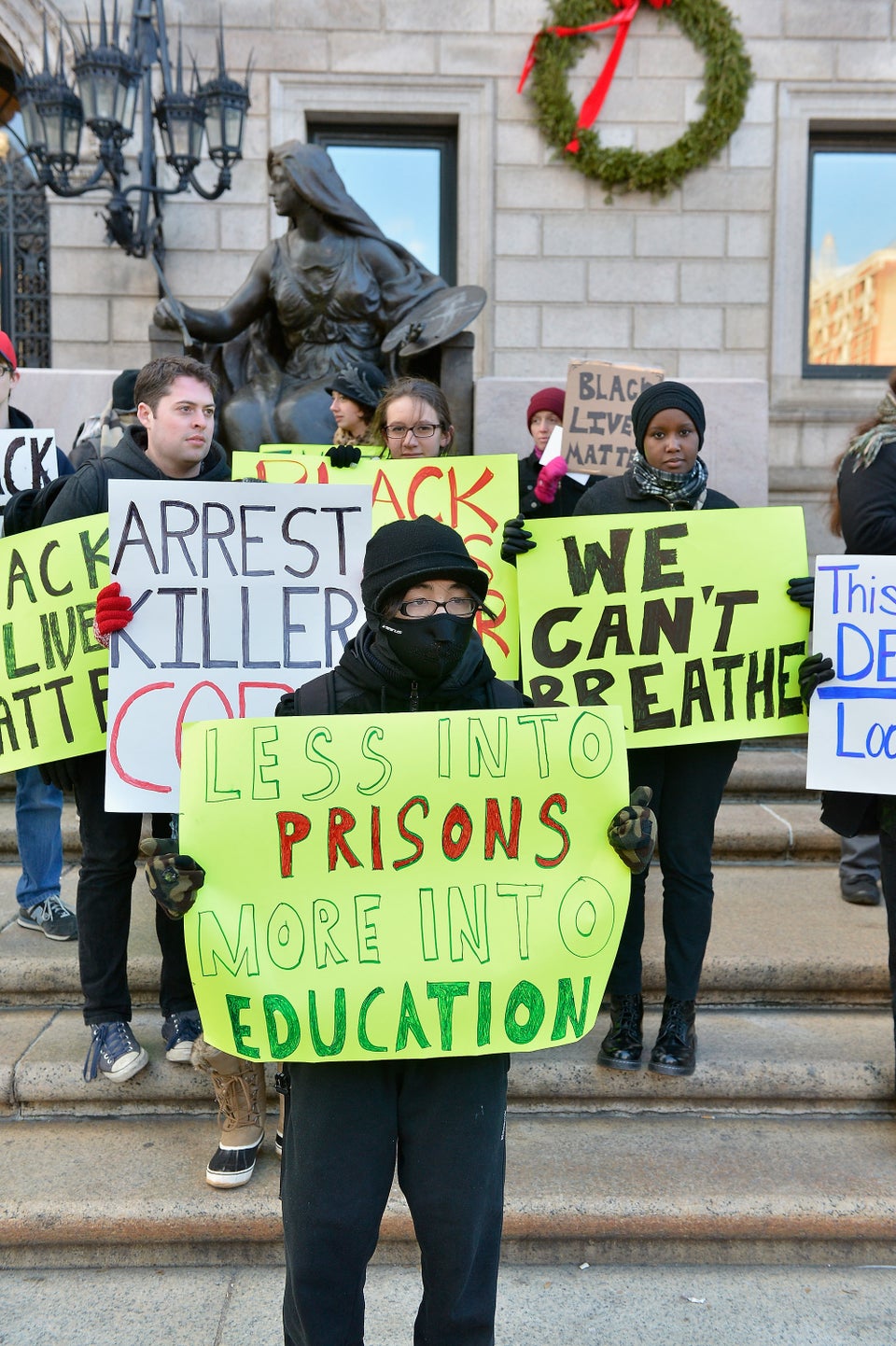 Paul Marotta via Getty Images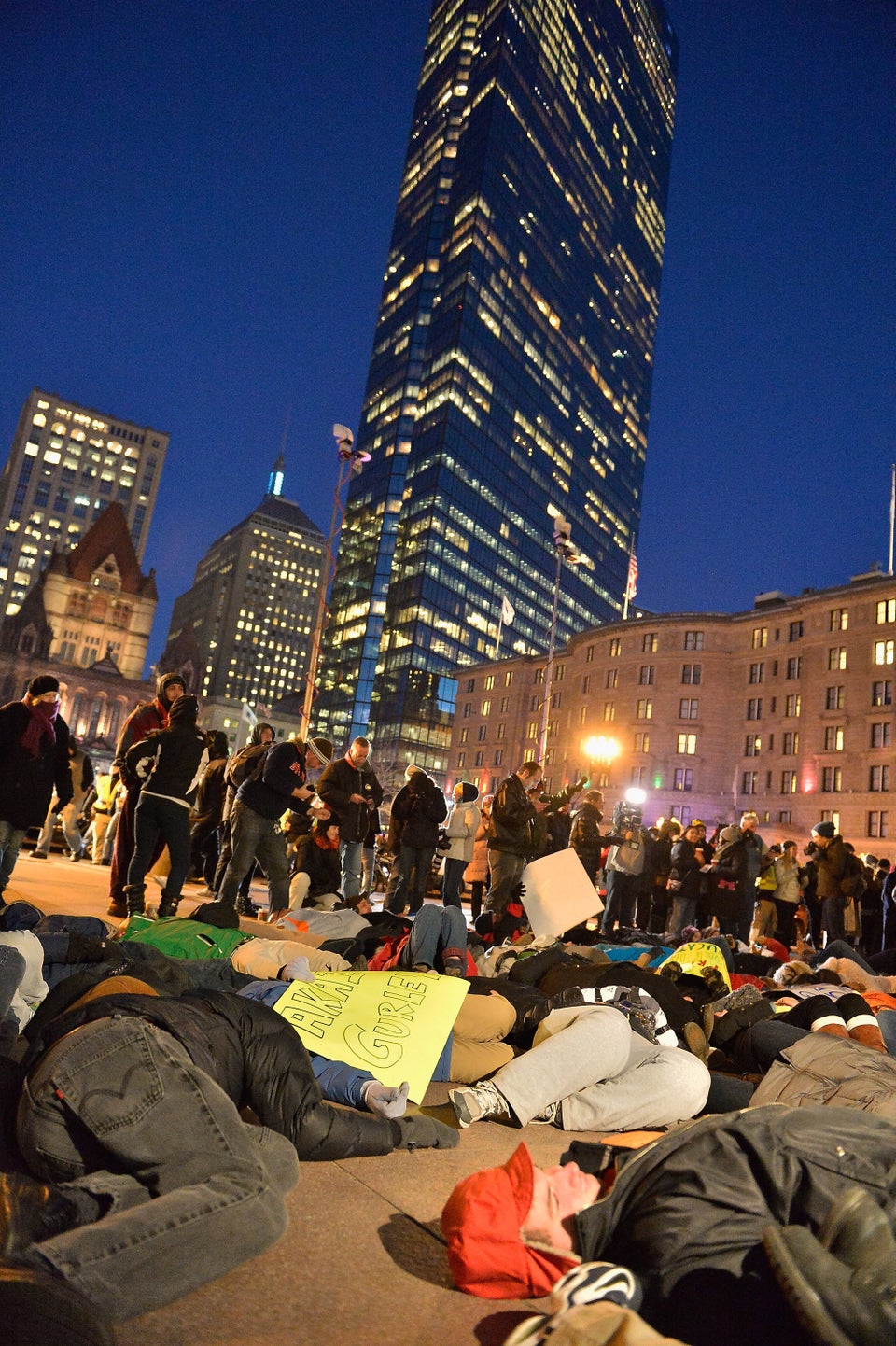 Paul Marotta via Getty Images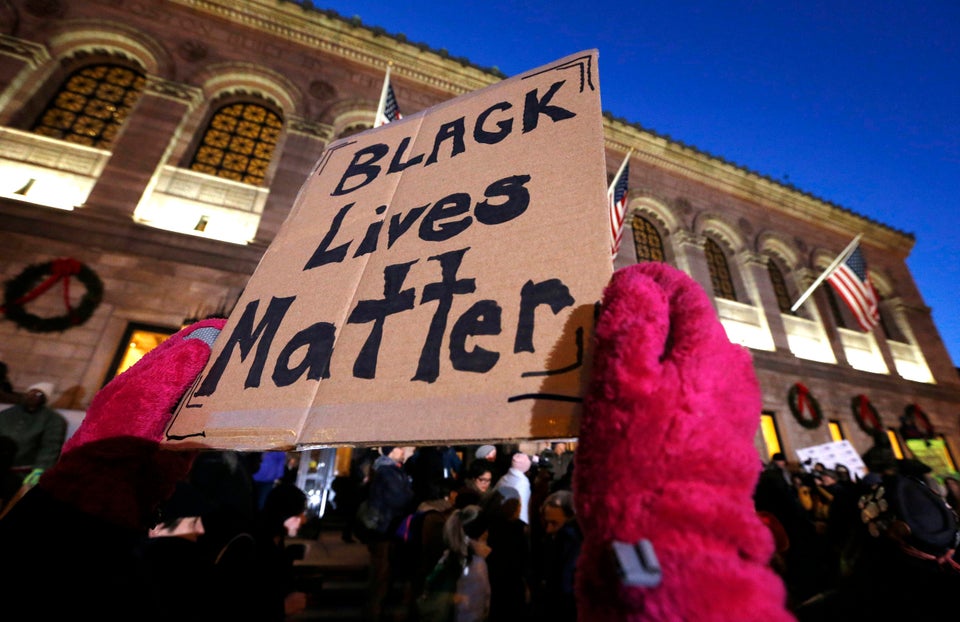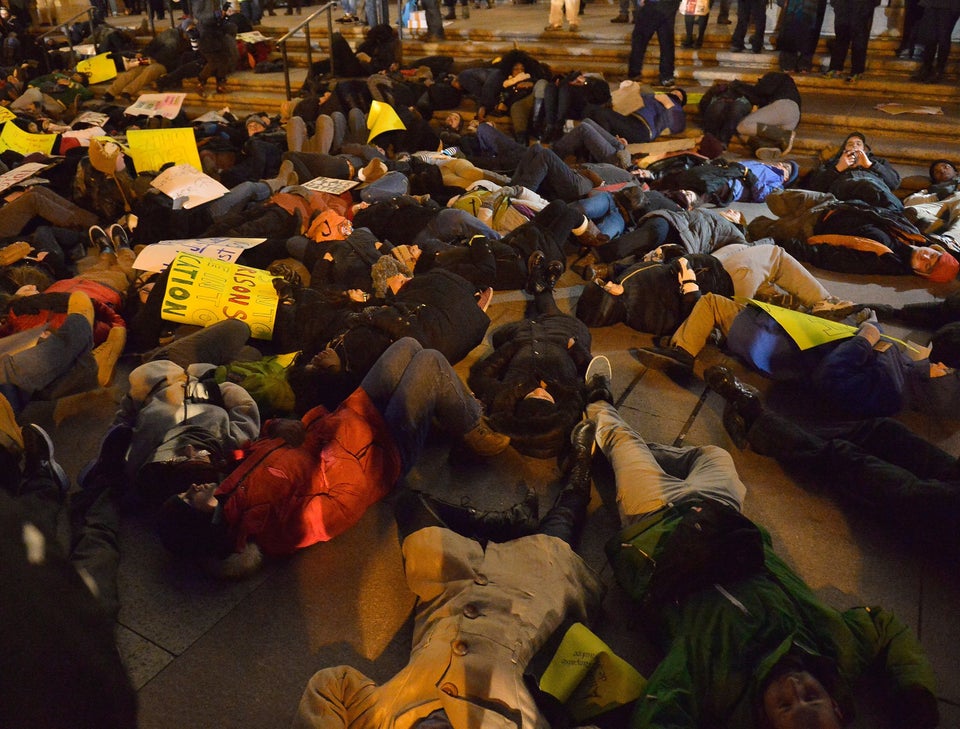 Paul Marotta via Getty Images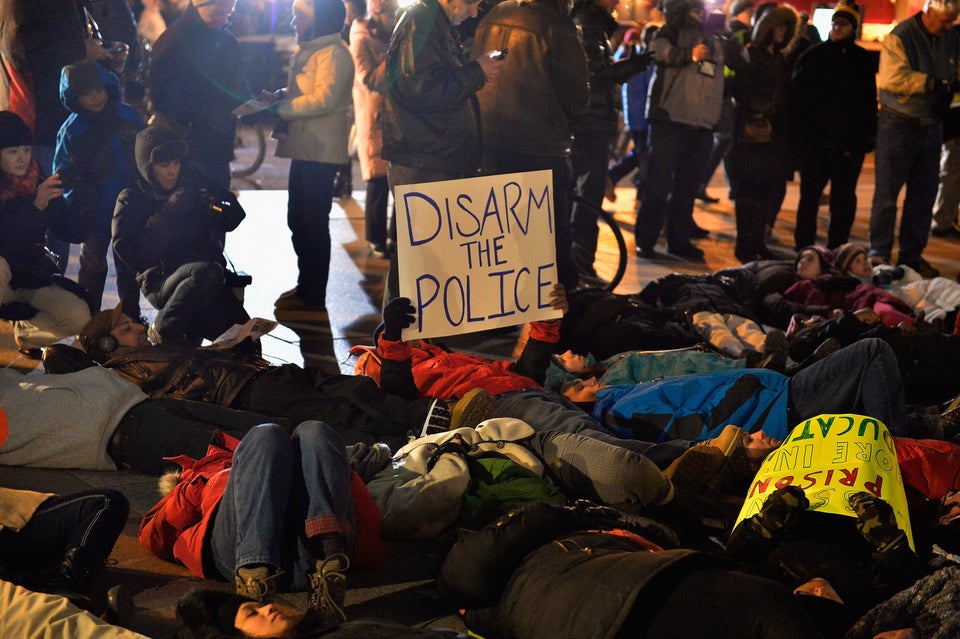 Paul Marotta via Getty Images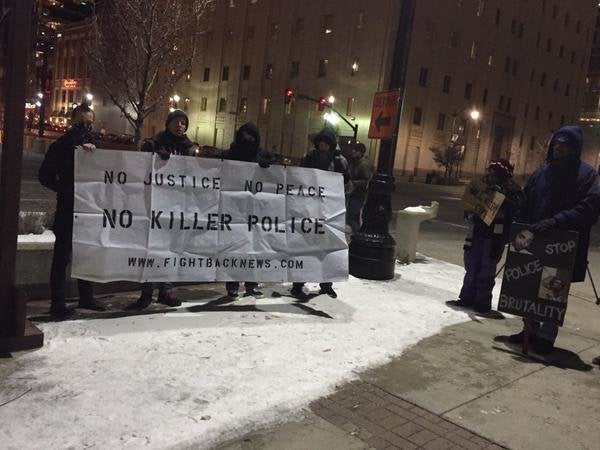 Popular in the Community