Many brides dream about a gorgeous summer wedding -- June is, after all, the most popular month to get hitched -- but lately we've been thinking about the perks that come with tying the knot on the last night of the year. From popping champagne bottles at midnight to glamourous decor, New Year's Eve just may be the perfect backdrop to saying "I Do". Here's why:
1. Confetti and champagne are practically mandatory.
2. Sparklers are not only welcome, they're encouraged.
3. You'll never forget your anniversary.
4. It's a good time to indulge before those New Year's resolutions kick in.
5. You can make use of of black, gold and silver color schemes.
New Years Eve wedding inspired shoot by @frenchbuckets
6. And adorable "save the dates" your guests will love.
7. There's no such thing as too many lights on New Year's Eve.
8. It's an excuse to require sparkly bridesmaids dresses.
9. There's a good chance fireworks will make an appearance.
10. The cold weather lends itself to a beautiful wedding shot.
Check out even more ideas for a New Year's Eve wedding below.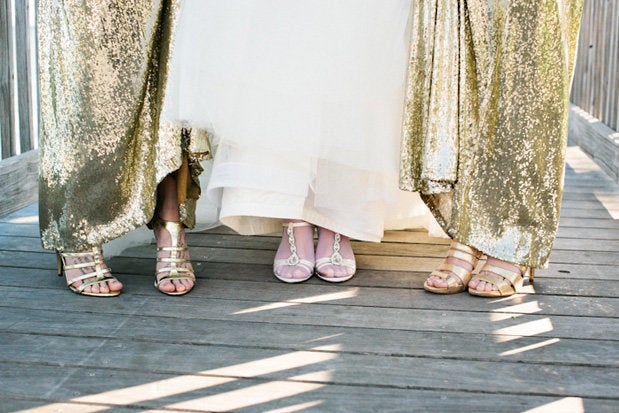 New Year's Eve Weddings
Related