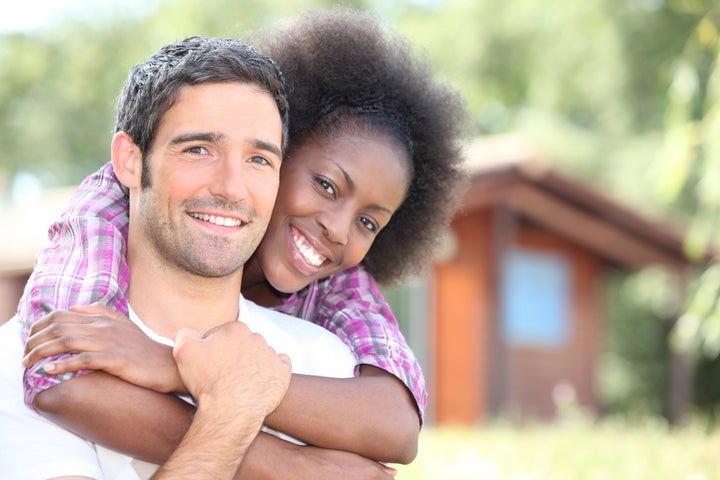 What will be your New Year's resolution? I bet I know what it won't be: "Make my marriage great." Isn't it fascinating that although we know how important our marriages are to our lives, it's never the top resolution? Resolutions are about losing weight and getting into shape, breaking the bad habit of smoking, getting more involved in charitable contributions. Marriage? Most often it's not even on the resolution radar for a few simple reasons:
1.You feel your marriage is just too complicated for simple resolutions. Too often, spouses feel like a rudderless ship. Some days the waters are calm while other days there are tidal waves. Usually, it's been years since spouses have felt like they're in a romantic groove.
2.You don't quite know what to do to make significant change so you choose to do nothing instead. In most marriages, there never was a great deal of focus on how to make the marriage great. There was a lot of focus on making the career and children great but it pretty much ended there. We just lose our marital way and even though we'd like to right the ship, we really have no sense of how exactly to do it.
3.You see marriage as something that love should solve on its own or else, maybe it's not worth saving at all. Too many people have told me, "If marriage is that much work, maybe we're not meant for each other." Thank goodness we don't say that about our children who are a load of work as well. The great myth of unsuccessful relationships is that they're supposed to manage themselves.
People in successful relationships see it all very differently. Based on my years of research, here are the top three specific resolutions you can make to change your marriage effectively and quickly.
1.Daily Time: Successful couples spend a minimum daily average of 30 minutes or more talking uninterrupted. Put the cellphones away, get the kids settled or asleep and do nothing else but chat, catch up on your day, and talk about life. Schedule it into your calendar as you would any other appointment that is important for work or for your child.
2.Date Night: One night a week, no matter what, go out alone for a minimum of two hours. Don't spend the time with another couple. Since this is a night to enjoy, my one rule is that you can talk about anything except three subjects: money, work and kids. I know, many couples look at me and ask, "What else will we talk about? That's all we ever talk about." That's the problem. Of course you have to talk about those issues, but successful couples know that you have to take time to turn it all off and just enjoy each other. That fun is what helped you decide to get married; it's what you need to sustain that marriage as well.
3.Make Three Appreciative Gestures Daily: This can be a simple statement, hug, kiss, any kind gesture that says, "I appreciate who you are and what you do." When we appreciate another, we have basically summed up that person in a positive way. We work hard in life and desire to be loved for it, not diminished for everything we don't do. Don't just appreciate your spouse for doing the things that are "above and beyond." Too many spouses think they shouldn't say thank you for working at one's career or being a great parent because this is "what he/she is supposed to do." Give it up to each other and make your spouse feel like a winner. That'll always motivate your spouse to give his/her very best.
Of course marriage is complicated but we can't use that as an excuse for not doing something real to change it for the better. To find out more about what you can do to make your marriage better quickly, go to www.NeumanMethod.com. Resolve to make this year the best marital New Year of your life.
To receive discounts on Gary's Creating Your Best Marriage 11 DVD set program, go to NeumanMethod.com and use coupon code Huffington. M. Gary Neuman is a New York Times best-selling author, rabbi, and creator of Neuman Method Programs. He was on the Oprah show 11 times as well as having made multiple appearances on Today, Dateline, the View, NPR and others. Oprah referred to Gary as "One of the best psychotherapists in the world."