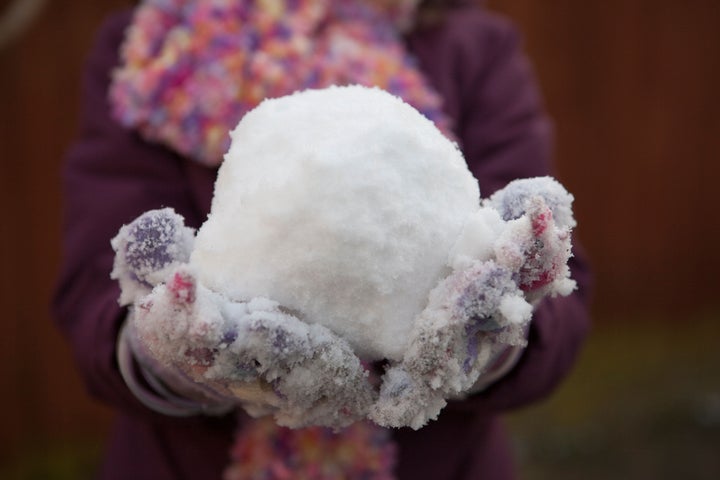 Nearly everyone has set a New Year's resolution, but who among us has ever stuck with one? According to one poll just 12 percent of people who set goals on Jan. 1 hit their target by the end of the year. Not surprisingly, the same poll found that almost half of people setting resolutions don't really plan to achieve them. But deep down most of us really do want to change -- it's just that we don't know how to set resolutions we can live with.
The phrase "go big or go home," may be fitting in some situations -- such as while belting out karaoke tunes -- but when it comes to behavior changes a total overhaul can be difficult to stick with. Vowing to take a major departure from your current lifestyle -- like forgoing all sugar in your diet or going from zero gym visits to five a week -- can quickly become discouraging. For goals such as losing weight, sticking with a fitness habit or even growing your savings account, small goals may be best. That's because the more mini-achievements we add to our tally, the easier it is to stick with larger, long-term lifestyle changes.
This idea of allowing small goals to snowball into a large change is based on the principle of self-efficacy. Scientists say that this is a major reason that people often eat more healthfully after they start a fitness program -- a person's confidence goes up as a result of sticking to a regular workout, leading them to believe that other health goals, such as more mindful eating, are within reach.
I learned hundreds of small lifestyle-changing tips while writing the book "Better Each Day: 365 Expert Tips for a Healthier, Happier You," and it turns out that by starting with one simple modification, then adding another when you're ready, you really are able to make a huge change in your life.
For example, if weight loss is a goal, under the old ideology you might decide to give up eating carbs entirely, only to cave -- and possibly eat even more than you did pre-diet -- when you catch a whiff of fresh baked bread. To start with a small goal you might try to make a dent in portion sizes first. Researchers have found that there are a number of ways to eat less without feeling deprived -- from keeping serving dishes out of sight, to eating more filling foods, to switching to smaller plates and bowls. Once you begin to consciously consume fewer calories you'll likely feel more in control of your health and your life without feeling overwhelmed. The resulting confidence boost may help decide it's time to say no to soda, that you'd rather take the stairs instead of the elevator, and may even help you decide to start -- and stick with -- a regular fitness habit. One goal begets another, and the increases in self-worth can help usher you along the way to the life you want to live.
By starting with a small but doable goal on Jan. 1 -- such as taking a 30-minute walk -- you'll be able to transition to increasingly challenging goals, slowly building up the confidence you need to make life-long change. It's easy to kick off the new year with an action-packed plan for a total turnaround, but fast and furious isn't often the right way to set resolutions. Go for the slow build. Remember -- you have until Dec. 31 to achieve them.
Jessica Cassity's articles have appeared in The New York Times, Prevention, SELF, Shape, and Redbook, among other publications. She recently published her first book, "Better Each Day: 365 Expert Tips for a Healthier, Happier You" (Chronicle Books).